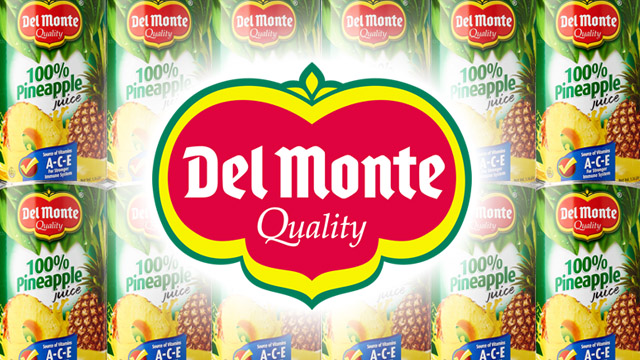 Food-and-beverage manufacturer Del Monte Philippines Inc. (DMPI) has received approval from the Philippine Stock Exchange (PSE) to proceed with its initial public offering (IPO), according to a listing notice published on May 31.
In the notice, the PSE announced that it has approved DMPI's listing of up to 2.8 billion common shares on the main board. The company will offer 21 percent or 587.4 million of these shares to the public during the offer period, which it has set from June 8 to 18.
ADVERTISEMENT - CONTINUE READING BELOW
The final price of the shares will be determined on June 6, but it will be offered at a maximum of Php29.88 per share. Based on the maximum price, DMPI stands to raise as much as Php17.55 billion from the IPO.
Proceeds of the offer will be used by its parent company, Del Monte Pacific Ltd. (DMPL), to repay loans and receivables linked to both the parent and subsidiary.
BDO Capital & Investment Corp. will serve as the issue manager, sole global coordinator and sole bookrunner of the IPO. It is joined by BPI Capital Corp. and China Bank Capital Corp. as domestic lead underwriters, while Nomura Singapore Ltd. and DBS Bank Ltd. will serve as international lead underwriters.
DMPI is one of the country's most prominent food-and-beverage manufacturing firms, producing a variety of canned fruits, juices and condiments under the Del Monte brand and distributing these to the Philippine market. It operates a 23,000-hectare pineapple plantation in Bukidnon province, which it claims is the largest integrated pineapple operation in the world.
ADVERTISEMENT - CONTINUE READING BELOW
The company also supplies to DMPL, which distributes Del Monte-branded products to several markets in Asia, Europe and America. DMPL is jointly listed at the Singapore Stock Exchange and the PSE.
DMPI is scheduled to list its shares on the PSE on June 25, which will make it the first listing of the year. It is set to go public only a few days before real estate developer D.M. Wenceslao & Associates Inc., which is scheduled to list on June 29.
Related story: Bay Area Developer D.M. Wenceslao & Associates to Begin IPO Sale by Mid-June
*****
Lorenzo Kyle Subido is a staff writer of Entrepreneur PH