Dennis Uy, founder and CEO of Udenna Corp, speaks during the unveiling of the master plan for Clark Global City in Pampanga
The Udenna Group has unveiled the master plan for Clark Global City (CGC), its biggest real estate development thus far.
Udenna is the conglomerate owned and controlled by Davao businessman Dennis Uy.
ADVERTISEMENT - CONTINUE READING BELOW
CGC is a sprawling 177-hectare property located inside Clark Freeport Zone in Mabalacat, Pampanga. For comparison, Bonifacio Global City measures about 240 hectares while the main business district of Makati is about 200 hectares.
Uy's company acquired the land from Global Gateway Development Corporation in November 2017 for $1 billion.
In a speech at the site on Tuesday, May 29, Uy said he sees CGC playing a significant role in paving the way for more companies to invest in the Philippines and subsequently creating more employment opportunities.
"The master plan we have shaped for Clark Global City is one that we at Udenna and the Filipino people will be proud of," he said. "This city will be world-class, state-of-the-art, livable, connected to the rest of the nation and the world. (It will be) a hive for business and cultural activity."
Related story: From Gas Stations to Shipping to Casino Resorts: The Unstoppable Rise of Dennis Uy
ADVERTISEMENT - CONTINUE READING BELOW
Uy said the company will spend about $5 billion for horizontal development of CGC, which includes roads, storm drains and common areas. Vertical development, which refers to office, commercial and residential establishments, will be leased to local and foreign companies.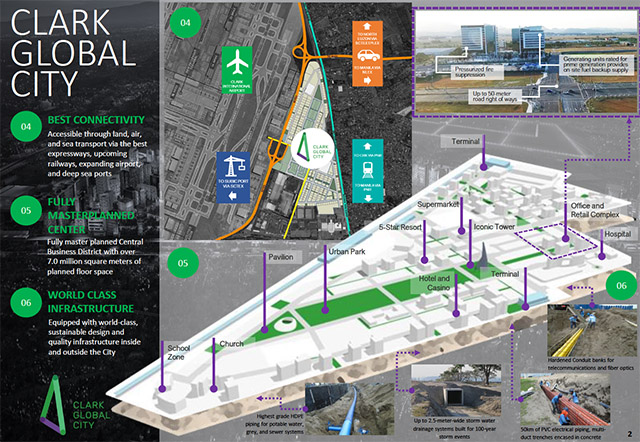 The master plan for Udenna Corp's Clark Global City includes provisions for a hotel and casino, residential areas, office towers, schools and an urban park
ADVERTISEMENT - CONTINUE READING BELOW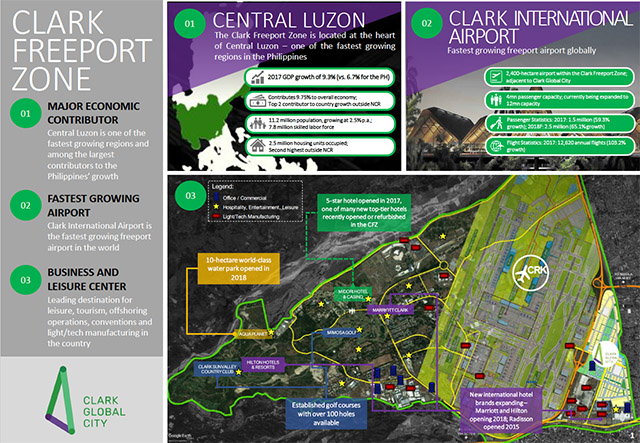 Clark Global City is strategcially located near the Clark International Airport and connected to the rest of Luzon via the NLEX and SCTEX as well as through the soon-to-be-completed Subic-Clark Railway and PNR North Railway
Wilfredo Placino, Udenna's vice chairman and managing director, said the going lease rate at CGC is Php99,000 per square meter.
ADVERTISEMENT - CONTINUE READING BELOW
Officials at the event said they are in serious negotiations with "at least nine" local investors and will extend invitations to more foreign companies when the company goes on a series of roadshows overseas, including to Hong Kong, Beijing and Tokyo, in the coming months.
About 47 hectares of the property have already been developed. This includes a hospital (The Medical City Clark) and two office buildings with 57,000 square meters of leasable office and retail space.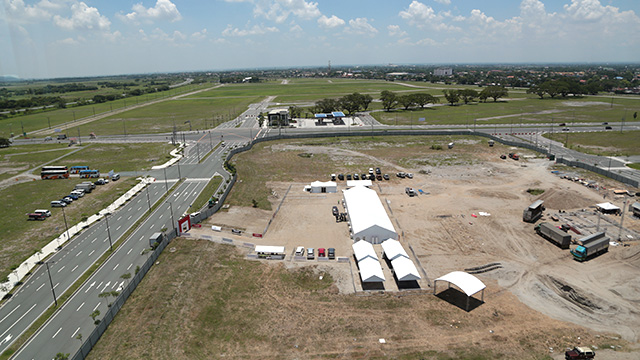 ADVERTISEMENT - CONTINUE READING BELOW
Foreign and local locators will soon start building vertical structures in the 177-hectare Clark Global City
During a tour of the property, officials explained the strategic location of the CGC. It's only about 10 minutes away from the Clark International Airport and will have a direct connection to the new terminal, which is currently under construction.
CGC is adjacent to the Clark South exit of the Subic-Clark-Tarlac Expressway and is expected to benefit from the completion of the North Luzon Expressway-South Luzon Expressway Connector Road as well as the Subic-Clark Railway and the PNR North Railway, all of which are in various stages of construction and are expected to be completed over the next two to three years.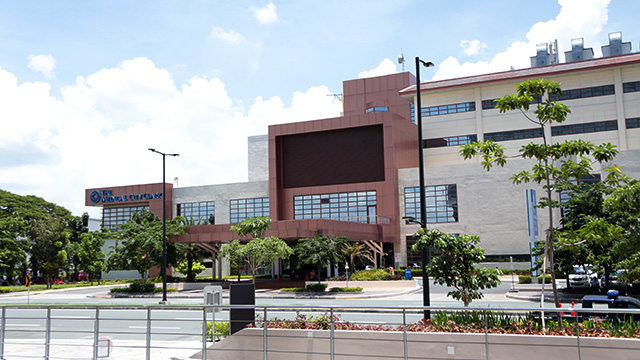 ADVERTISEMENT - CONTINUE READING BELOW
The Medical City Clark was the first structure built in Clark Global City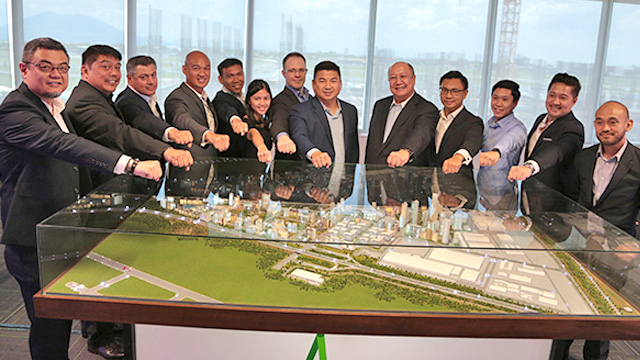 Officials of Udenna Corp. with Dennis Uy (middle) pose in front of a scale model of Clark Global City
Leading the design and development of the CGC is Architect Abelardo "Jojo" Tolentino, whose firm, Aidea, was ranked 86th in the Building Design World Architecture Top 100.
ADVERTISEMENT - CONTINUE READING BELOW
Tolentino said he drew inspiration for CGC by looking at what makes some of the world's best cities work. He identified five key qualities and the cities that best exemplified them—Incheon, South Korea for being transit-oriented, Dubai for being "branded with placemaking;" Hong Kong for being walkable and connected; Singapore for being mixed-use and diverse; and Chicago, Illinois in the US for its neighborhood concept.
Tolentino said they also intend to build an iconic feature that would become a symbol not just of CGC and Clark, but of the entire country.
"Clark Global City is our vision of the city of the future, a unique choice for business, a destination for culture, leisure and sports and home to thousands," Uy said.
*****
Paul John Caña is the managing editor of Entrepreneur PH