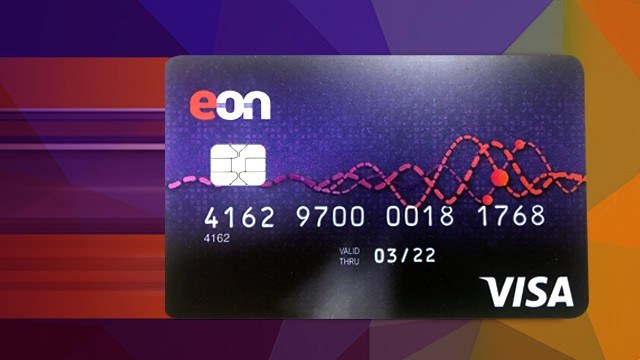 Unlike many of its competitors, Unionbank of the Philippines' (Unionbank) digital banking unit, EON, is not focusing on the unbanked as much as it wants to offer convenience to digital natives.
"Digital banking is an experience enabled by technology. I'm trying to pattern our [banking] experience just like how you enjoy using Facebook," EON Head Advocate Paolo Baltao said.
ADVERTISEMENT - CONTINUE READING BELOW
EON relaunched earlier this year to introduce Unionbank's entry to the e-money prepaid card market with four types of accounts: starter, lite, plus and pro. Like other banks, EON's starter card can be bought and reloaded in the major convenience stores nationwide. What sets it apart is the deposit limit ranges for the accounts as it can go from Php5,000 to as much as a Php1,000,000.
In the last few years, financial technology startups enabled by large, established companies like Paymaya backed by Smart Communications' Voyager Innovations and Yazz powered by Metrobank have been trying to reach people in the Philippines without credit cards, which is still about 90 percent of the population. Both firms similarly offer e-money debit cards but only have a deposit limit of Php100,000.
"I wanted to go beyond what they offer," Baltao said. "That's why we extended the deposit limit to a million."  
ADVERTISEMENT - CONTINUE READING BELOW
For Php150, anyone may avail of the EON Starter Kit, which may be reloaded with as much as Php5,000. This may then be upgraded to higher amount limits after some use. However, a Php10 fee will be charged for every Php500 deposited to the account. In contrast, other e-money cards charge the same fee whatever the deposited amount.
Baltao said it's a move they have to be firm about to keep the system "sustainable."
"We want to focus on those who can load up their accounts even without the help of convenience stores. Still, if the convenience outweighs the cost, the option is there," he added.
The system banks on how the EON brand had maintained a niche market in the past decade.
Since 2001, the EON brand had been an offering of Unionbank as a deposit account meant for users who wish to transact online. Now called EON Cyber, the account does not require a maintaining deposit balance but charges an annual fee of Php350.
ADVERTISEMENT - CONTINUE READING BELOW
The dotcom boom, or the rise of internet-based companies, including e-commerce sites like Amazon, prompted Unionbank to come up with the offer. In the years that followed, however, most of the bank's customers began to use the service not for online purchases but to receive payments through Paypal, since an EON account may be used instead of the usual credit card to transact with the service.
"Most freelancers or those with online businesses use the service. What's interesting is it's our customers who shaped that proposition, not us," Baltao added.
EON users, including those with Cyber accounts, are now "more than a hundred thousand."
With the new EON accounts, Baltao hopes to attract more users who "probably wouldn't need an unlimited amount of deposit limit" or those who simply want to have an account without going to the bank.
While widely accessible, the system is not without protection. To ensure its system and its users, EON came up with "selfie banking." All accounts may only be activated through an app that does not require a password, but a selfie, in the hopes that potential fraudsters or money launderers will be kept at bay.
ADVERTISEMENT - CONTINUE READING BELOW
The starter kit may also only be upgraded to another level after it is used for around three to six months to give Unionbank enough transaction history to gauge a user's credibility. Approval time, however, only takes around three to five days.
More than as an e-money debit card, EON is set for more upgrades in the next months, which Baltao said can transform it as a service provider. He refused to share details though.
"We believe the proposition of the fintech industry only works if the fintechs and banks work together," he said.
Unionbank has been vocal about its efforts to turn digital, having halted the expansion plan of its physical branches in 2016. Nationwide, the ninth largest bank in the country in terms of assets has around 300 branches, according to latest reports.
This year, the company allocated Php3 billion to automate some of its services and enhance cybersecurity. Baltao said EON is only one part of the firm's digital transformation strategy as it works more as a fintech startup under the wing of an established bank.
ADVERTISEMENT - CONTINUE READING BELOW
"There's a lot we're trying to introduce because we really want to be disruptive. We want to beef up our services to make sure that people will enjoy our system," Baltao said.
*****
Elyssa Christine Lopez is a staff writer of Entrepreneur PH. Follow her on Twitter @elyssalopz