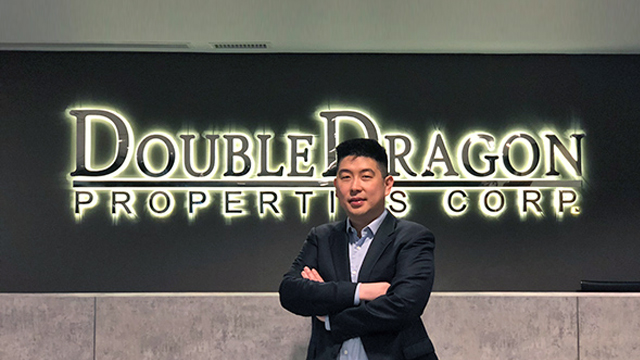 Listed real estate developer DoubleDragon Properties Corp. has raised Php4.5 billion worth of fresh funds from its follow-on offering, according to a photo release from the Philippine Stock Exchange (PSE) dated July 13.
That means the company was able to sell all 135 million offer shares as well as all 15 million over-allotment shares, which were priced at Php30. While the offer price was at the low end of DoubleDragon's price range, it still represented a premium of Php4.60 to Php5 from its market prices during the offer period, which lasted from July 2 to July 6.
ADVERTISEMENT - CONTINUE READING BELOW
Related story: Injap Sia's DoubleDragon Sets Price of Follow-On Offering at Php30 Per Share
"This follow-on offering today marks a new beginning for DoubleDragon as the company now transitions out of the startup stage and into the maturity stage, ready to capture its full potential," said Edgar "Injap" Sia II, DoubleDragon chairman and CEO, in his speech in the listing ceremony held at the PSE on July 13.
According to the offer prospectus, up to 80 percent of the offer shares was allocated to foreign institutional investors. For Sia, the follow-on offer was the company's way to give opportunities to these investors who may not have been able to participate in DoubleDragon's initial public offering in 2014.
The company will use the fresh capital from its follow-on offer primarily to fund its ventures in the industrial and hospitality sectors. It will also use some of the funds to acquire land for future developments.
ADVERTISEMENT - CONTINUE READING BELOW
"I am pleased that the PSE has served as a growth enabler for DoubleDragon Properties and for the economy through this follow-on offering," said Jose Pardo, chairman of the PSE, in his welcome remarks at the listing ceremony. "The construction of warehouses and hotels will generate jobs for our countrymen. And once operational, they will continue to provide employment opportunities."
Related story: 5 Things to Know about DoubleDragon's Follow-On Offering and How to Profit From It
Sia co-founded DoubleDragon in 2010 with Jollibee Foods Chairman Tony Tan Caktiong. It has major property developments in the retail, office, hospitality and industrial sectors, the most prominent being its CityMall chain of provincial malls.
The offer's international bookrunners and lead managers were Credit Suisse (Singapore) Ltd., Maybank Kim Eng Securities Pte. Ltd. and UBS AG (Singapore Branch). Its domestic lead underwriters and bookrunners were BPI Capital Corp. and Maybank ATR Kim Eng Capital Partners Inc.
ADVERTISEMENT - CONTINUE READING BELOW
*****
Lorenzo Kyle Subido is a staff writer of Entrepreneur PH