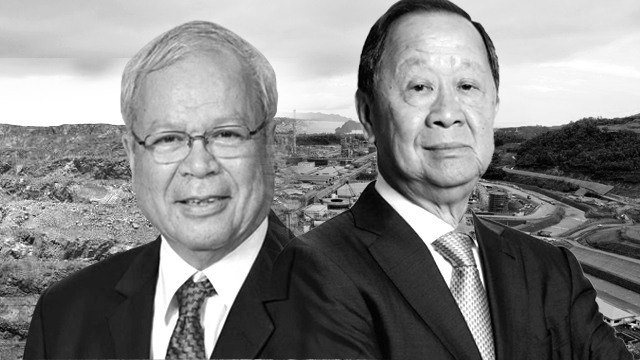 No other industry has seen more shakeups in the past 12 months than the mining sector.
This is due in large part to former secretary of the Department of Energy and Natural Resources (DENR) Gina Lopez. Under her leadership, the DENR suspended 23 large-scale mining operations and was on the way to suspend 75 mineral production sharing agreements. Such actions have had adverse effects on the Philippine Stock Exchange's (PSE) Mining and Oil Index since Lopez's appointment as DENR secretary in June 2016.
ADVERTISEMENT - CONTINUE READING BELOW
However, on May 3rd this year, the Commission on Appointment rejected Lopez's appointment as DENR chief. On that day, the mining index rebounded and hit its highest value in over 20 months.
Related story: Typhoon Gina: How PH Mining Stocks Fared under the Feisty DENR Chief
Despite a generally shaky year, two mining tycoons managed to return to US business magazine Forbes' most recent list of the Philippines' 50 richest people after being absent from the previous year's list.
Walter Brown, the country's 43rd richest person with a net worth of $160 million, is the chairman emeritus of A Brown Co. Inc. The holding company has interests in real estate, agriculture and power sectors, with a majority of its investments and properties located in Mindanao.
Brown is also the president and CEO of Apex Mining Co. Inc., which runs the Maco Gold Mine in Compostela Valley. Its acquired subsidiaries also run mines in Benguet and Camarines Norte. In August, Apex Mining resigned from the Chamber of Mines of the Philippines, the industry group of large-scale miners in the country. In a statement to the PSE, Brown criticized the chamber for not doing enough to rid its own ranks of irresponsible miners. 
ADVERTISEMENT - CONTINUE READING BELOW
"I do not agree that we should blame the illegal small-scale miners when the mining industry is put to task for perceived destruction of the environment," Brown said in a disclosure to the PSE on August 3, 2017. "I would rather that the chamber regulate its own ranks and discipline its members who do not comply with existing mining rules and regulations and those who pay lip service to responsible mining."
Interestingly, A Brown's stock price saw no growth in the past 12 months, and Apex's decreased by 94.5 percent year-on-year. On the other hand, A Brown's net income soared by 953.9 percent year-on-year to Php189.1 million in the first half of 2017, while Apex's net income grew by a more modest 33.3 percent to Php177.8 million in the same period.
Related story: Who's In or Out, Who's Up or Down in Forbes 2017 List of 50 Richest Filipinos?
The second returnee to Forbes' rich list is Philip Ang, who placed 50th with a net worth of $120 million. Ang is the vice chairman of Nickel Asia, which is led by fellow rich lister Manuel Zamora. Share prices of the country's largest nickel producer saw a modest 6.3-percent increase year-on-year, although its net income jumped by 774.8 percent to Php2.2 billion in the first half of 2017 from the same period last year.
ADVERTISEMENT - CONTINUE READING BELOW
The company saw an all-around increase in the value of its nickel ore sold in the first half of the year compared to the first six months of 2016. "The increase (in sales) was mainly due to higher prices for its nickel ore sales combined with higher shipment volumes and a weaker peso exchange rate," Nickel Asia said in a disclosure to the PSE.
The re-entry of Brown and Ang to the rich list reaffirms the profitability of the mining industry in the country, which remains a major source of wealth for many of the tycoons in Forbes' annual listing despite industry woes. Even Henry Sy Sr., the country's richest man for the past 10 years, has interests in mining through his SM Investments' 29-percent stake in Atlas Consolidated Mining and Development Corp.
*****
Lorenzo Kyle Subido is a staff writer of Entrepreneur PH