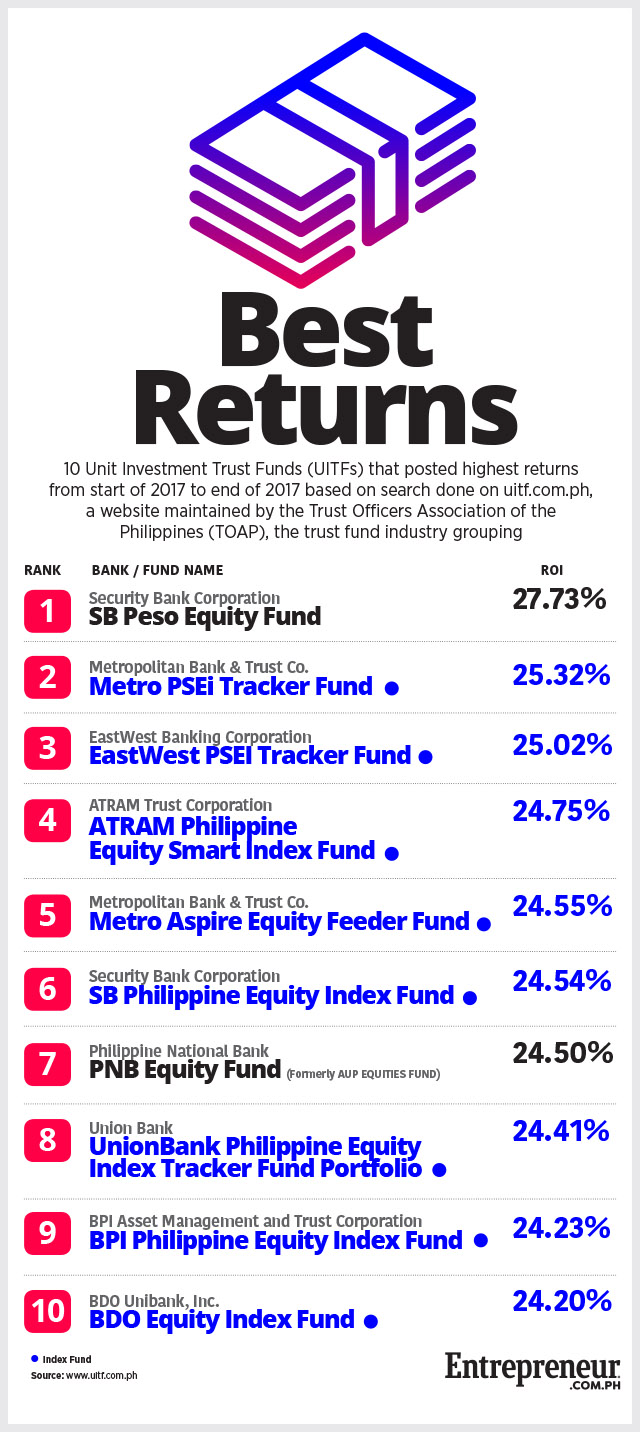 In the ordinary world, active is good and passive is not. Who would want to describe themselves as passive, which connotes being submissive, docile, flaccid, even lifeless?
But when it comes to investing in the stock market, it seems the reverse is true: passive is better than active. 
In the US, actively managed pooled funds, where investment managers try to hold the best-performing stocks while catching the perfect time to buy and sell, posted lower returns than passively managed funds that basically track a benchmark or index.
ADVERTISEMENT - CONTINUE READING BELOW
According to a Financial Times article published January 2017, 83 percent of active funds failed to match their benchmarks while 40 percent perform so badly they are terminated in less than a decade.
The same trend applies to the Philippines, according to local asset managers. One indication of this is the predominance of index funds, which track the Philippine Stock Exchange (PSE) Index, among the best-performing unit investment trust funds (UITFs).
UITFs are a type of pooled funds, so-called because they gather or pool together money from thousands of individual investors, and managed by banks and trust institutions regulated by the Bangko Sentral ng Pilipinas (BSP). Another type is mutual funds, which are managed by investment companies regulated by the Securities and Exchange Commission (SEC). A third type is variable unit-linked (VUL) funds, which are offered by insurance companies regulated by the Insurance Commission (IC).
Of the top 10 UITFs that come up in the Trust Officers Association of the Philippines' website when all the peso funds are ranked by return on investment (ROI) in 2017, eight are equity index funds. (See infographic)
ADVERTISEMENT - CONTINUE READING BELOW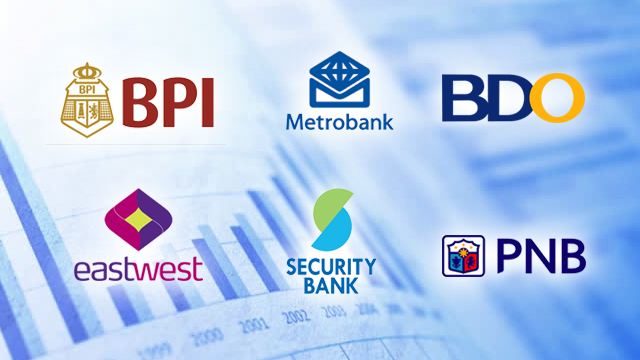 The website lists 42 equity funds, or pools that invest primarily in companies listed at the PSE. Of these, 12 are index funds while 30 are actively managed funds. What's interesting though is that the index funds averaged an ROI of 23.2 percent last year compared to only 19.7 percent for the actively managed funds.
ADVERTISEMENT - CONTINUE READING BELOW
It's not quite clear why index funds perform better than actively managed funds, which, ironically, charge higher fees to investors to defray research costs and the higher salaries of seasoned stock pickers.
What's clear is that local banks are riding the trend by offering new index funds, and encouraging investors to shift to them.
"It's very simple. All you have to do is invest in the tracker fund then you're automatically invested in the stock exchange. It moves together with the stock index," said Mario Miranda, president and CEO of BPI Asset Management and Trust Corp., the asset management unit of the country's third largest bank. He spoke during an investment briefing for journalists organized by BPI in February.
He added: "I think that's the simplest and easiest way to invest and simplify stock market investing. The easiest way to get higher returns without too much having to learn about the stocks themselves is going to do stock index funds."
ADVERTISEMENT - CONTINUE READING BELOW
BPI AMTC now offers four index equity funds on top of two index bond funds. Its BPI Philippine Equity Index Fund is the largest equity fund in the country with almost Php34 billion in assets under management.
The PSE Index rose 25.1 percent last year but Miranda expects it to continue climbing this year. "Our own read is that we'll see GDP [this 2018] be in the vicinity of what is quite unheard of—seven to 7.2 percent. With that, and you've got corporate earnings going at 12 to 14 percent, I think we'll see a very, very strong stock market," Miranda added.
He also mentioned that if the succeeding phases of the Tax Reform for Acceleration and Inclusion will be implemented, it would be a major driver of the growth of the economy. "If I were to make a bet, I'd say [the stock market annual return] could be in the vicinity of 15 to 20 percent [this year]," he said. Normally, BPI AMTC's stock market annual return benchmark is only around 10 percent.
ADVERTISEMENT - CONTINUE READING BELOW
Miranda recommends that investors should have equities in their portfolio in addition to other asset classes such as deposits, Treasury Bills, government or corporate bonds, foreign currencies as well as property.
"I think one of the most important asset classes you'd be investing in are equities. This is really an area where it involves a lot of risks but at the same time there's a lot of return," Miranda said. He pointed out that compared to banks' interest rates, particularly time deposits, investing in stocks provides more opportunities for earning.
*****
Pauline Macaraeg is Entrepreneur PH's data journalist. Follow her on Twitter @paulinemacaraeg