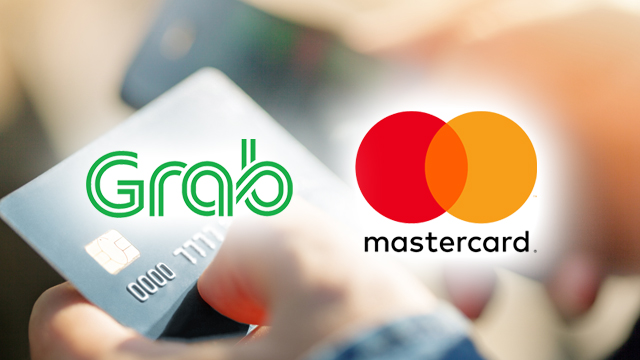 Singapore-based transportation and technology company Grab has announced a partnership with global financial firm Mastercard that will allow GrabPay users to acquire Mastercard prepaid cards that can be used worldwide.
In a press release published on October 25, Grab said that it will issue prepaid cards that can be used to transact with over three million merchants globally that accept Mastercard as a payment option. It added that it will issue virtual cards that can be bought and accessed on the Grab app as well as physical cards enabled by near-field communication (NFC) and EMV chip technology.
Since obtaining and using the card only requires a GrabPay wallet, this partnership effectively allows the 79 percent of Filipinos without debit cards and 98 percent of Filipinos without credit cards to make a cashless purchase from the same network of merchants as those who do.
"We are the first e-wallet at scale from our region to be accepted worldwide," said Reuben Lai, senior managing director of Grab Financial, in a statement. "Not only does this solidify Grab's position as Southeast Asia's undisputed fintech leader, but it also enables the region's 400 million unbanked and underserved consumers to buy goods and services online."
ADVERTISEMENT - CONTINUE READING BELOW
The move follows Grab's recent announcement that it had received an electronic money issuer license from the Bangko Sentral ng Pilipinas. With the license, it is set to roll out a suite of financial products in the country, backed by the high adoption of cashless features by Grab's Philippine users.
Related story: 1 in 5 Grab PH Rides No Longer Paid With Cash as E-Money Users Double Per Quarter
The move also furthers Grab's strategy of diversifying from a transportation app into an "everyday superapp" that offers a suite of digital services in a single mobile platform. Apart from ride-hailing and electronic payments, Grab also offers a food delivery service for consumers and an advertising service for businesses.
Grab and Mastercard aim to roll out the prepaid cards in the first half of 2019, starting with the Philippines and Singapore. Grab operates in six other Southeast Asian countries, namely Cambodia, Indonesia, Malaysia, Myanmar, Thailand and Vietnam.
ADVERTISEMENT - CONTINUE READING BELOW
*****
Lorenzo Kyle Subido is a staff writer of Entrepreneur PH