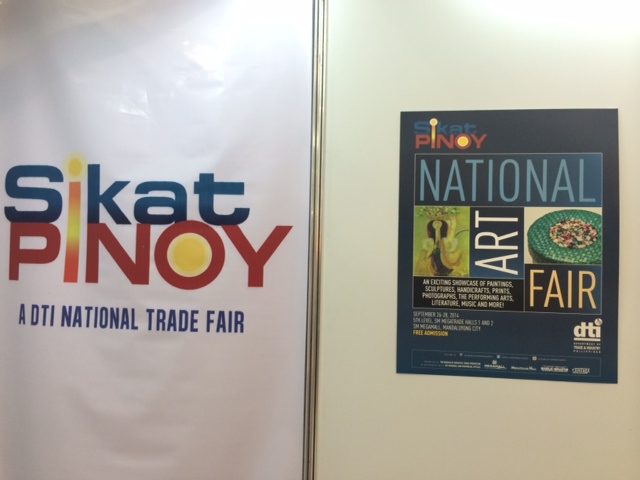 <>The
Sikat Pinoy National Art Fair
of the Department of Trade and Industry was held from September 26 to 28, at the SM Megatrade Halls 1 & 2 at the 5th level of SM Megamall Building B in Mandaluyong City.
Organized by the Bureau of Domestic Trade Promotion, this was the first ever national trade fair devoted to the creative industries and to the promotion of art entrepreneurship.
The
Sikat Pinoy National Art Fair
brings together different art forms, including paintings, sculptures, prints, film, pottery, photographs, the performing arts, literature, music, and more. Fine jewelry and crafts from the regions were also available for sale.
Art collectors had a wide selection of artworks and fine crafts to choose from. Corporate event planners and party organizers had the opportunity to network with performers, musicians, dancers, film makers, and other creative professionals for their future requirements. Students of the humanities and aspiring artists found inspiration from the different works showcased at the event.
The venue was even transformed to create a community environment, with the exhibits grouped into clusters. As one entered the hall, a major art installation by Filipina artist Impy Pilapil was exhibited at the registration foyer. To the right was the display of fine crafts from the different regions, with a special setting featuring the recipients of
Gawad sa Manlilikha ng Bayan
or National Living Treasures Award.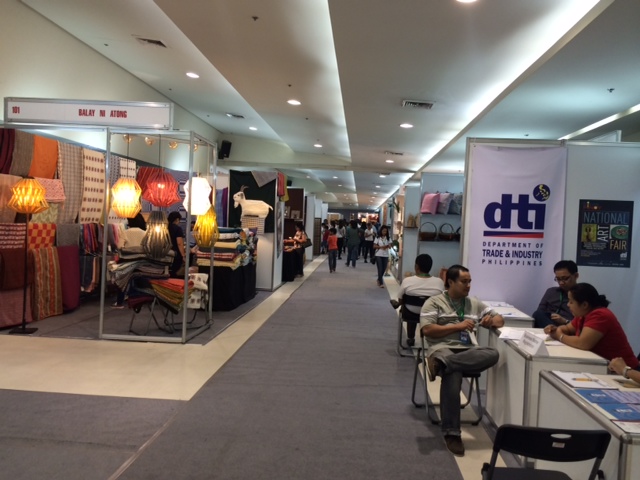 The perimeter areas were dedicated to Visual Arts exhibits by art galleries, art organizations, and non-government organizations offering art-related services. In this section was a special exhibit of works by some of our National Artists for Painting and Sculpture.
Six clusters in the middle were dedicated to Music, Film, Dance, Theater, Literary Arts, and Museums. Pockets of open spaces with seating had been set up to encourage engagement, encounters, and discussion among the artists and guests.
The program of activities of the three-day
Sikat Pinoy National Art Fair
included performances from featured artists, talks and book launches, as well as film showings.
ADVERTISEMENT - CONTINUE READING BELOW