<>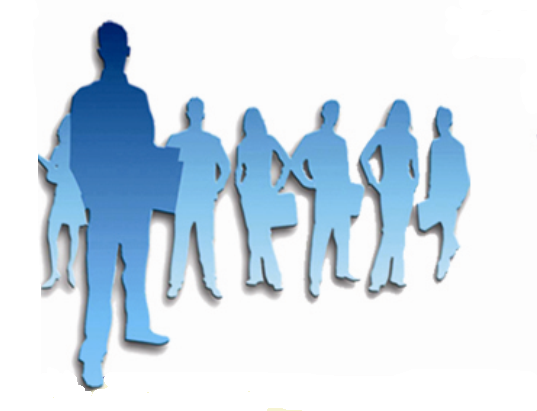 "Thinking of franchising a business but do not know where to start?"
This question went answered last Tuesday (April 22) at the Small Medium Enterprise (SME) Roving Academy Caravan, a series of short seminars facilitated by the Department of Trade and Industry - Bureau of Micro and Small and Medium Enterprise Development (DTI-BSMED). The open-for-all weekly seminar, which is held every Tuesday from 1:30 p.m. to 4 p.m., aims to educate potential and budding entrepreneurs about the basics of starting and managing their own business.
Armando 'Butz' Bartolome, a franchising guru and president/founder of GMB Franchise Developers, served as resource speaker. He gave guidelines on how to enhance and grow one's business. "I do not expect you to learn everything, but I want you to learn something," he told the attendees in jest.
Franchising has now become affordable. With a total investment of just P350,000, one can already start up a business. Advertising also comes easy because franchisees share a trade name with an already established brand.
To give interested and prospective franchisees an understanding of franchise offerings, Bartolome identified and discussed the breakdown of fees. He also discussed the elements and benefits of franchising, shared tips on how interested franchisees can avoid being scammed, and gave guidance on how people can start their own businesses.
According to him, a business starts with imagination, where an entrepreneur should get his ideas. Plans and actions come afterwards and, from that, an entrepreneur can achieve business success. After the talk, Bartolome answered the attendees' questions in an open forum.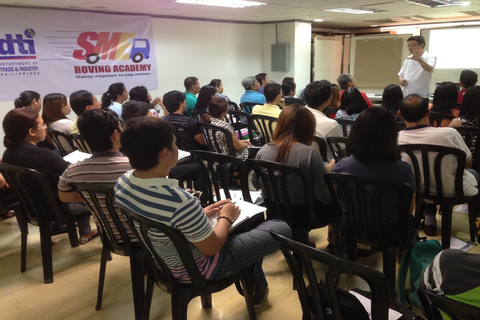 Bartolome is the author of the bestselling book, "Is Franchising for You?"which is available at all National Bookstore branches. You can also get updates on his  articles and seminars by liking his Facebook page.  
Next Tuesday, April 29th, the seminar series  will tackle back-to-back topics on
Pricing and Costing
and
Effective Marketing and Selling Techniques
. The seminar will still be conducted at5/F Department of Trade and Industry Building, Sen. Gil J. Puyat Ave., Makati City.
For inquiries on SME Roving Academy Caravan, you can contact any of BSMED specialists (Carissa Sapera, Imelda Gabriel, Edwin Pasahol, or Corabeth Magkalas) through phone numbers (02)751 5076 and (02)897 1693.  
ADVERTISEMENT - CONTINUE READING BELOW