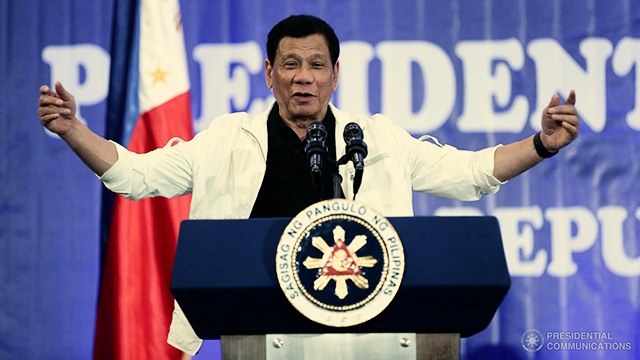 President Rodrigo Duterte was included in business magazine Forbes' latest list of the world's most powerful people. He is the only Filipino as well as the only Southeast Asian to be included in the list, ranking 69th among the 75 powerful individuals.
In his description, Forbes highlighted Duterte's war on drugs and crime, which "has already resulted in the killing of thousands of people across the archipelago". The business magazine also pointed to his "raw and vulgar vocabulary [that] keeps him in the headlines."
This marks the second time in a row that Duterte made the list, having been included in the preceding ranking released last December 2016, where he ranked 70th out of 74 people.
Duterte joins an exclusive group of powerful businessmen and fellow world leaders who were ranked by Forbes based on four factors: (1) an individual's power over several people; (2) the financial resources under an individual's control; (3) an individual's power across multiple areas or industries; and (4) how actively an individual uses their power.
Chinese President Xi Jinping was ranked as the world's most powerful person, which Forbes credited to his increase in influence and the abolishment of term limits in the Chinese constitution. He replaces Russian President Vladimir Putin, now ranked No. 2, who topped the list in the last four years.
US President Donald Trump, German Chancellor Angela Merkel and Amazon CEO Jeff Bezos complete the top five.
"This year's list highlights the consolidation of power in the hands of an elite few," wrote Forbes. The business magazine began publishing its list of The World's Most Powerful People in 2009.
ADVERTISEMENT - CONTINUE READING BELOW
*****
Lorenzo Kyle Subido is a staff writer of Entrepreneur PH