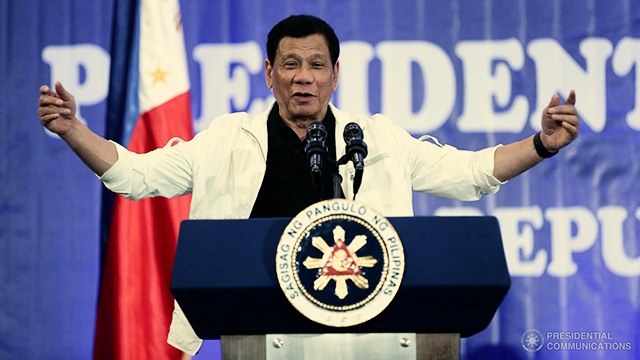 President Rodrigo Duterte has signed the Universal Access to Quality Tertiary Education Act into law on Thursday, August 3, a measure that will provide free tuition to eligible Filipino students in publicly run colleges, universities and technical-vocational institutions.
Senior Deputy Executive Secretary Menardo Guevarra made the announcement in a forum in Pasay City, on August 4, Friday, according to ABS-CBN News Channel (ANC).
ADVERTISEMENT - CONTINUE READING BELOW
The President signed the bill just two days before it would have lapsed into law on August 5. It was ratified by the Senate and the House of Representatives on May 30, 2017 and transmitted to the Office of the President for Duterte's signature last July 5.
The administration's economic managers have been vocal critics of the measure due to its costly implementation. Budget Secretary Benjamin Diokno said the estimated cost of implementing the proposed law could reach Php100 billion which is equivalent to 12 percent of this year's budget deficit target. However, Senator Franklin Drilon, the Senate minority leader, called out Diokno's estimates and said it would only cost around Php20 billion to Php25 billion to implement.
Guevarra said the President weighed both parties' concerns but came to the conclusion that "a well-developed tertiary education on the part of the citizenry will definitely outweigh any possible short-term budgetary challenges."
"Free tertiary education in state universities and colleges is a very strong pillar or cornerstone of the President's social development policy," Guevarra added.
ADVERTISEMENT - CONTINUE READING BELOW
Under the proposed national budget for 2018, only Php8.3 billion was allotted for the bill's implementation. Guevarra said it's now up to Congress how to funnel enough funds for the Republic Act.
"Re-allocation may be done. Under the law itself, there are other sources of funding for the program. Official development assistance is one possible source, and we're also hoping that donations both from local and international sectors will come in," he said. 
The measure will be deemed effective by the second semester of the current academic year (2017-2018) now that it's signed into law. The Commission on Higher Education (CHED) will serve as the main regulator of the subsidy fund. 
Apart from free tuition for qualified students of government-run universities, colleges and even vocational schools, the law will also provide financial assistance to select students through scholarships, grant-in-aid programs and student loans.
At least 1.65 million students in 117 public higher education institutions—or 46 percent of the total collegiate population in the country—will stand to benefit from the law. Most will no longer have to pay tuition and other fees.
ADVERTISEMENT - CONTINUE READING BELOW
*****
Elyssa Christine Lopez is a staff writer of Entrepreneur PH. Follow her on Twitter @elyssalopz