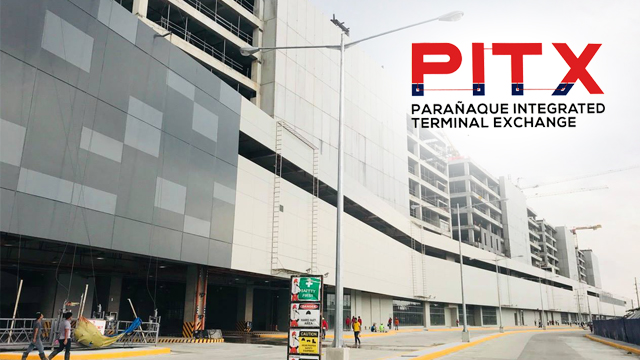 The country's first integrated and multi-modal terminal, the Parañaque Integrated Terminal Exchange (PITx), is opening its doors today, November 5, with President Rodrigo Duterte set to lead the inauguration rites.
The terminal's inauguration comes as commuters flocked back to Metro Manila after the long weekend that started on November 1, Thursday, and ahead of the expected heavy traffic in major roads in the metropolis as the Christmas season begins. 
Related story: Duterte to Inaugurate PH's First Landport and Modern Bus Terminal on Nov. 5
The Php5.6-billion facility aims to help decongest EDSA and other major roads in the metropolis by prompting provincial buses and other public utility vehicles (PUVs) passing through Cavite Expressway (CAVITEX) and Coastal Road to start and end their trips at the terminal.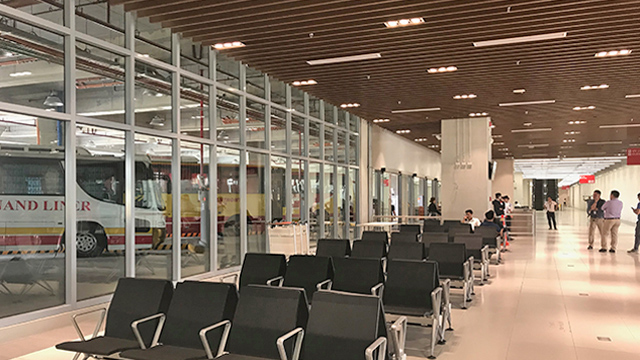 Passengers' waiting area
The PITx is one of the public-private partnership (PPP) infrastructure projects awarded during the Aquino administration that was rolled out under Duterte's watch. It comes after Terminal 2 of the Mactan-Cebu International Airport, which was inaugurated in June. The terminal was hailed by Duterte as the country's most beautiful airport. It's also widely regarded as the country's first "resort airport."
In January 2015, the government signed a public-private partnership (PPP) agreement with MWM Terminals Inc., a consortium of WM Properties Inc. and Megawide Construction Corp., to build and operate the facility for 35 years. It was the ninth PPP project signed during the Aquino administration and was first scheduled to be finished before the end of that term. But construction of the facility only started in 2017.  
Related story: First Look: PH's First 'Landport' is a Bus Terminal That Looks and Feels Like an Airport
Even under the Duterte government's watch, the facility's opening was repeatedly postponed for still unknown reasons. Its operations were initially set to begin by April this year. 
ADVERTISEMENT - CONTINUE READING BELOW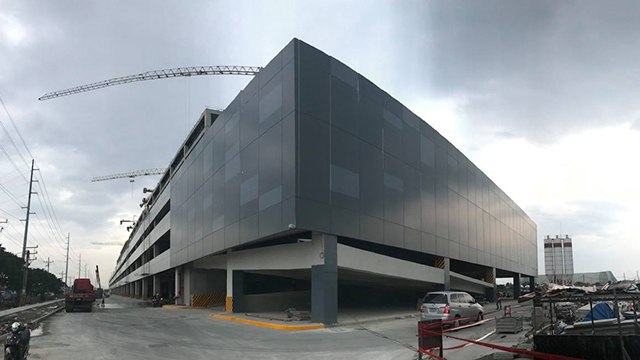 The PITx is expected to cater to 100,000 passengers every day, with up to 4,000 passengers per hour at peak hours
Formerly known as Southwest Integrated Terminal Exchange (SWITEx), the PITx will feature arrival and departure bays, public information systems, online and on-site ticketing systems, baggage handling facilities and park-ride facilities. It is expected to cater to 100,000 passengers every day, with up to 4,000 passengers per hour at peak hours.
The terminal will also feature a centralized shopping center with retail and food concepts and health and wellness amenities. In the coming years, the facility will also house four office towers that will be leased by Megawide.
The company expects additional rental revenues of Php717.2 million to be derived from the project in the next year.
*****
Elyssa Christine Lopez is a staff writer of Entrepreneur PH. Follow her on Twitter @elyssalopz