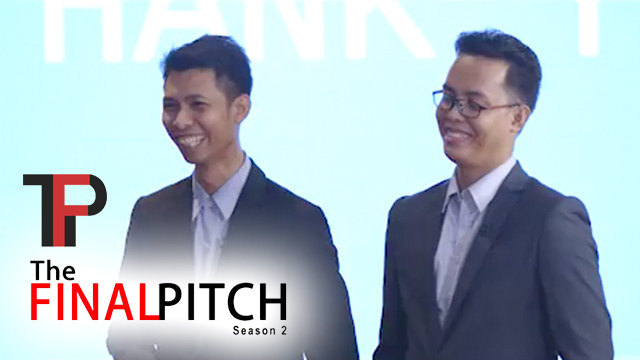 Bo Justin Balila and Roldan Lumawag's panned venture, RankUpOnline, is an online marketplace for gamers where anyone can trade their virtual and tangible gaming goods
Cebu-based entrepreneurs Bo Justin Balila and Roldan Lumawag emerged as the biggest winners at the Philippine TV business reality show The Final Pitch's second season, which aired its last episode recently. The business partners received Php18 million worth of investment for their e-commerce platform for online gamers.
ADVERTISEMENT - CONTINUE READING BELOW
Three out of the show's four investor-judges—Mega Global Corp.'s William Tiu-Lim; Rep. Michael "Mikee" Romero, who is also chairman of Globalport 900 Inc.; and Jet Yu, founder and managing director of property brokerage and consultancy Prime Philippines—pledged Php6 million each for the Cebu-based entrepreneurs' business.
Balila and Lumawag named their planned venture RankUpOnline, previously known as Maharlika Player, which is an online marketplace for gamers where anyone can trade their virtual and tangible gaming goods. These could be anything from physical copies of PlayStation games to online tools that may be exclusively used in certain games.
"Globally, the online gaming industry is worth $100 billion, so the potential of the business is huge," Lumawag said during The Final Pitch's last episode, which aired on September 16 on CNN Philippines.
The Final Pitch, which aired Sundays from June to September, is loosely inspired by Emmy Award-winning American shows Shark Tank and The Apprentice.  
ADVERTISEMENT - CONTINUE READING BELOW
The show invites entrepreneurs who have developed a minimum viable product to pitch to the show's investor-judges and win funding from them after surviving various challenges.
Balilia and Lumawag's win is quite extraordinary because RankUpOnline was only put up after the show ended. The two entrepreneurs' main business was Zleveling, an online gaming support service for gamers. RankUpOnline was just a business idea they proposed to the judges.
In the world of competitive online gaming, players try to stay online as long as possible to earn extra credits and progress higher up in their rankings. This has created a business opportunity for enterprises such as Zleveling, which plays on behalf of gamers' accounts for a fee while they are doing something else. The Cebu-based business charges $60 for standing in for gamers for 24 hours.
"This business is a perfect example of the objective of the show, which is to bridge startups to investors, help them scale, and eventually provide more jobs and opportunities to Filipinos," The Final Pitch producer and host John Aguilar told Entrepreneur Philippines. "This is our contribution to nation building."
ADVERTISEMENT - CONTINUE READING BELOW
Another business that bagged a sizeable investment deal is EGcellent Life Solutions, which sells locally developed vacuum sealers. The company's founders went home with the second biggest funding in the show at Php10 million from Yu.
Small food enterprises, such as snack brands Good Chips and Gourmanoks, also won investment support from investor-judge Dino Araneta, CEO of digital logistics company QuadX. The companies went home with Php1.5 million and Php500,000 worth of support services from the company, respectively. Local bag brand Akaba likewise received a similar investment support from Araneta.   
The lone fintech company in the show, Qwikwire, also secured funding from Yu and Romero, who pledged Php4 million each in the company.
Two other finalists actually attracted much bigger prospective funding than most but haven't firmed up actual investment deals with the investor-judge making the offer.
Investagrams, a virtual stock market trading and learning platform, was offered Php50 million capital infusion by Yu but talks on the terms of the investment haven't come to fruition. The same thing is true with OneWatt, an industrial machine sensor provider, which also got a Php10-million funding offer from Tiu. The two parties later agreed to meet again for another investment proposal.
ADVERTISEMENT - CONTINUE READING BELOW
Unlike the previous season where most of the winners were tech startups, the front-runners in The Final Pitch's second season came from more varied industries.
The finalists were selected from the 50 that applied to be featured on the show's second season.
Already, the show's producers are calling for participants for the third season which they plan to shoot by November. For more details, interested participants may visit the show's official website here.
Entrepreneur Philippines was a media partner of The Final Pitch's second season.
*****
Elyssa Christine Lope is a staff wrter of Entrepreneur PH. Follow her on Twitter @elyssalopz