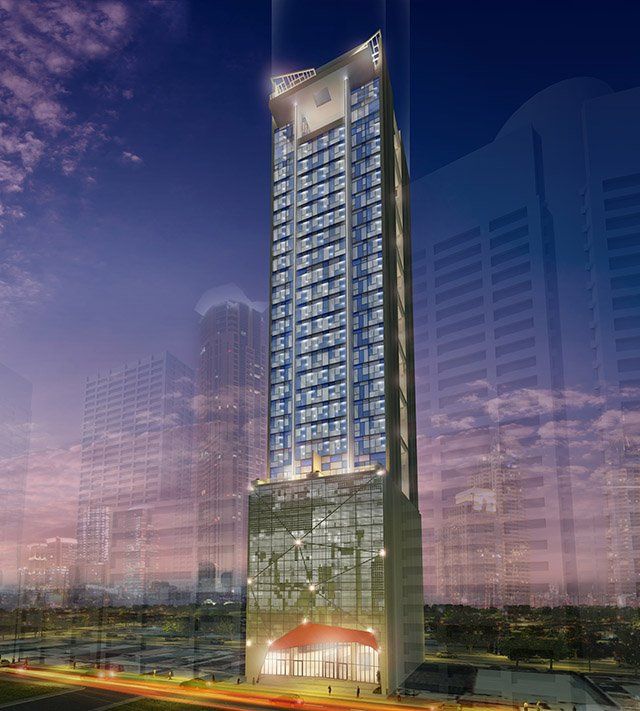 The 31-story 110 Benavidez will house Citadines Benavidez Makati
In another sign of the Philippines' bright economic prospects, The Ascott Limited, the world's leading owner and operator of serviced residences, plans to open seven premium serviced apartments in the Philippines in the next six years. The Singapore-based property company owns or runs 270 properties, including those under development, in over 100 cities in 29 countries.
ADVERTISEMENT - CONTINUE READING BELOW
Local property development firm Keyland Corp. is building one of the luxury serviced apartment buildings—the 31-story 110 Benavidez, which will house Citadines Benavidez Makati. It is seeking long-term investors who will buy the residential units and enter into a 15-year lease contract under which Ascott will manage the property.
Located in Legazpi Village at the heart of the financial district, Citadines Benavidez Makati will have a rooftop infinity pool, a fitness center and a hotel-style lobby. It will have a total of 209 units, 142 of which will be serviced apartments that will be managed by Ascott. The rest will be private residences.
"This kind of product is really for the investor market," said Jose Ma. Montinola, president of Keyland Corp., during a briefing in Makati last April 24. "We always want to come up with a product that's unique and that has a certain appeal to the target market. We don't want to be just building condos like everybody else."
ADVERTISEMENT - CONTINUE READING BELOW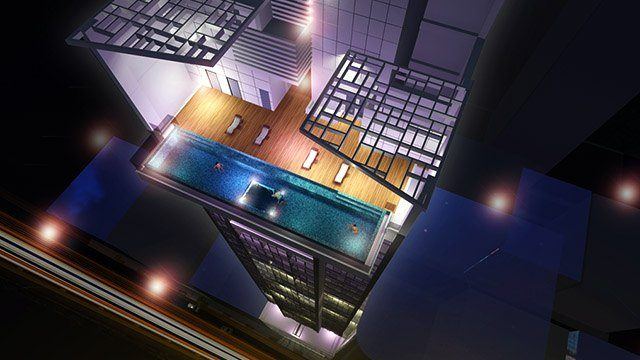 Citadines Benavidez will have a rooftop infinity pool, fitness center and a hotel-style lobby
In this case, the appeal is Keyland's partnership with The Ascott, which owns the Somerset and Citadines brands of serviced apartments that cater to a client base consisting mostly of long-staying foreign expatriates and their families.
ADVERTISEMENT - CONTINUE READING BELOW
"If you work in an office and you invest in a condo, wala ka nang oras to maintain it," Montinola said. "This is really the right product for those who want to invest na wala ka nang iwo-worry. You buy the unit, and once it's operating, Ascott will give you your share of the revenues from operations."
Keyland is selling the units at Php220,000 per square meter, which, Montinola pointed out, is still way below current prices of other luxury properties in Makati and Bonifacio Global City. A typical studio unit costs around Php7.5 million, a one-bedroom is Php12.5 million and a two-bedroom is around Php15 million.
The company said the projected annual return on investment (ROI) depends on the average occupancy rate for the year, which typically ranges from 70 percent to 90 percent. An occupancy rate of 70 percent will yield an ROI of six percent. If occupancy averages 80 percent, the expected return is seven percent.  The ROI goes up to eight percent if occupancy rate hits 90 percent.
ADVERTISEMENT - CONTINUE READING BELOW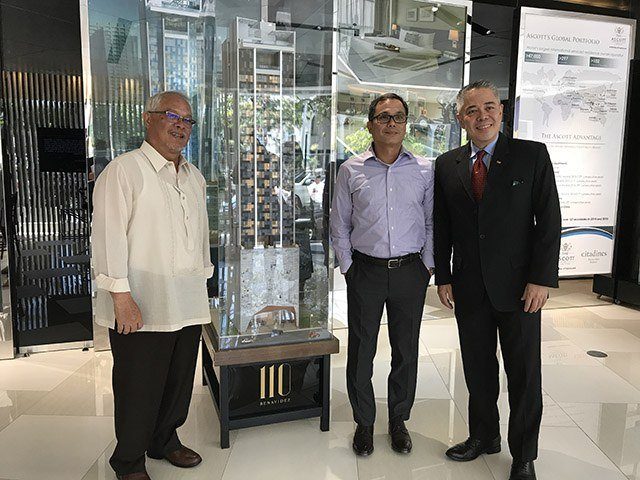 (From left) Keyland Corp Chairman Rex Drilon, Keyland Corp President Jose Ma. Montinola and The Ascott Regional General Manager for Philippines and Thailand Arthur Gindap pose beside a model of 110 Benavidez
So, for an investment of Php7.97 million at 70 percent occupancy, unit owners can expect to earn almost Php500,000 annually. They also get 10 days free stay at Citadines Benavidez (not necessarily their own unit) annually.
ADVERTISEMENT - CONTINUE READING BELOW
Montinola was quick to add, though, that they don't guarantee the returns, but that they based their calculations on prevailing industry rates and historical data. He also added that because the property is managed and maintained by The Ascott, unit owners will have peace of mind knowing that their property is taken care of by professionals.
"After 15 years, it will still look like it's new because (The Ascott has) standards that they follow that cannot be altered," Montinola said. "We will also allocate a percentage of revenues every year for upkeep. Hindi kami magtitipid dun. By having a very good facilities manager, your assets will even appreciate in value."
The concept has gotten the thumbs up from Prof. Enrique Soriano, program director for real estate of the Ateneo De Manila University. Soriano, who was present at the briefing, expressed concern that many real estate companies follow a cookie-cutter format of selling cramped living spaces that barely have any real value.
ADVERTISEMENT - CONTINUE READING BELOW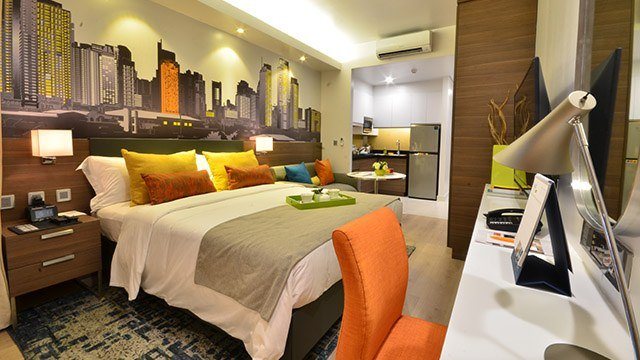 Model unit of Citadines Benavidez Makati
"(Keyland's) alliance with Ascott, that in itself is a powerful value," Soriano said. "In short, pinag-iisipan, which will protect the interest of the investors. Because these are sophisticated investors and they probably already bought in the past and they have a penchant to invest some more. To have that competitive advantage, you need to offer something better and more palatable to them. That's the beauty of a concept like this. These are the kinds of niche players, like Keyland, that makes the market more dynamic."
ADVERTISEMENT - CONTINUE READING BELOW
The emergence of serviced apartments has expanded the money-making options of individual property investors who used to be limited to just buying and selling residential units. Another property investment category that is gaining popularity are condominium hotels.
Keyland said it is investing Php1.2 billion in 101 Benavidez, which is expected to be completed in the first half of 2022.
"The vision for the company is to be one of the key players in the industry," said Rex Drilon, chairman of Keyland Corp. "Not necessarily the biggest, not the most expensive nor the cheapest, but probably the best value for money."
*****
Paul John Caña is the managing editor of Entrepreneur PH