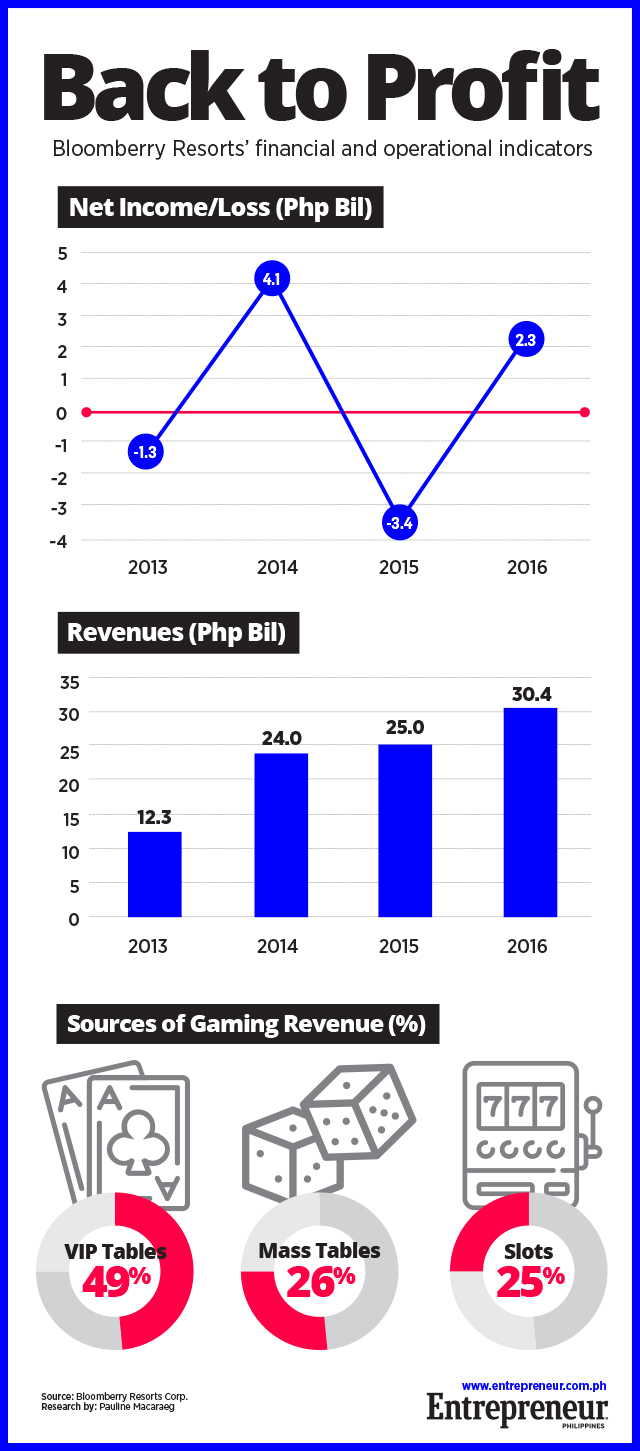 Billionaire Enrique Razon Jr. is on a roll. Early this week, Forbes reported he posted the biggest wealth gain among Philippine businessmen who made it to the magazine's 2017 Global Billionaires List. From $2.4 billion last year, his net worth rose by a billion US dollars to $3.4 billion in March 2017.
Today, the ports and casino tycoon's Bloomberry Resorts Corp., which operates Solaire Resort & Casino in the Philippines, reported it earned a net income of Php2.3 billion last year. That meant a Php5.7-billion swing from a loss of Php3.4 billion in 2015. The company also runs a smaller casino, Jeju Sun Hotel & Casino, in South Korea.
ADVERTISEMENT - CONTINUE READING BELOW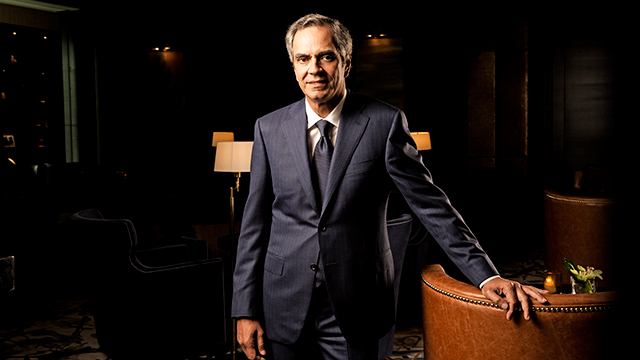 In a disclosure to the stock exchange, Bloomberry said that Solaire generated record gaming revenues from the casino's VIP tables, mass tables and electronic gaming machines (EGM). VIP volumes surged 29 percent, while mass table drop grew by 12 percent and EGM coin-in grew by 18 percent, it said.
ADVERTISEMENT - CONTINUE READING BELOW
Related story: 14 Filipinos Make It To Forbes 2017 Forbes Billionaires List; Sy and Gokongwei Still On Top
Net revenues from gaming, hotel, food and beverage, retail and others, and interest income grew 21.2 percent to Php30.4 billion in 2016 from Php25.1 billion in 2015.
"The year was not without its challenges, but our continuing programs on financial management, marketing, property and systems improvements, and staff engagement rallied us through. Overall, we are more than pleased with the results that put us in good standing with the competition. We hope to use this position of strength to carry us into, if not surpass, the results for the current year," said Razon, Bloomberry chairman and CEO.
ADVERTISEMENT - CONTINUE READING BELOW
Related story: Which Industries Are Creating Wealth for PH's Billionaires?
Solaire, which began operations in 2013, was the first of four integrated gaming resorts to open in Entertainment City, a Las Vegas-style casino strip being developed on land reclaimed from Manila Bay. A second casino, City of Dreams, opened last year, and a third one, Okada Manila, is set to commence operations this year.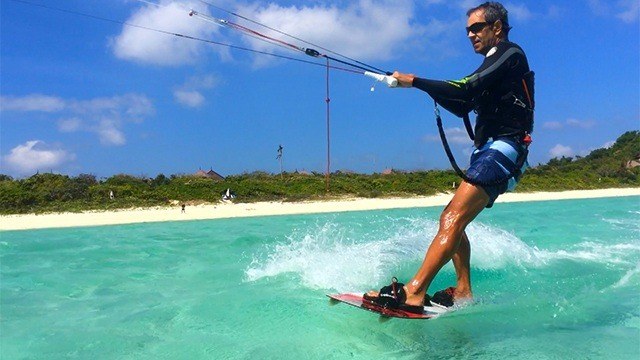 ADVERTISEMENT - CONTINUE READING BELOW
While Bloomberry made money on its first full year of operation in 2014, it immediately swung to a net loss in 2015 as provisioning for doubtful accounts quadrupled. The allowances were for receivables from VIP players that had gone past due.
Bloomberry said that receivables last year had gone down by 18 percent while receivables over 90 days fell by 45 percent, a sign it has largely recovered from its problems with VIP debts in the previous year.
*****