There is a continuously increasing opportunities in the local food industry. With the overwhelming reception to the August edition of its magazine, Entrepreneur Philippines thought it would be a good idea to gather some of the most noteworthy food entrepreneurs in the country who are changing the way we eat and drink.

Thus, the magazine held its 'Entrepreneur Talks 2' last September 10, 2014 (Wednesday) at the Milano Ballroom of the Privato Hotel in Pasig City. Emceed by the magazine's associate publisher Dave Kodhr, the conference served as a venue for aspiring and established food entrepreneurs to build their networks and exchange some business ideas with each other.

Prominent speakers from the industry were also invited to conduct a discussion for and with the attendees. These included Global Restaurant Concepts president and CEO Archie Rodriguez, Pinoy Eats World founder and food writer JJ Yulo, chef and restaurateur Claude Tayag, Mercato Centrale co-founder and organizer RJ Ledesma, and Lots' A Pizza president Tess Ngan Tian.

The speakers discussed a range of topics from marketing a restaurant through the social media, coming up with a great food business idea, and organizing and managing a food venture.

The night was capped with a panel discussion, wherein the speakers provided insights and solutions to a number of identified challenges the industry is currently facing. Some of these included the difficulty in attracting and retaining customers and the necessary preparations for the upcoming ASEAN integration.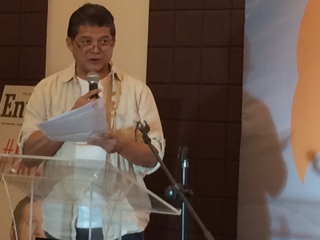 ADVERTISEMENT - CONTINUE READING BELOW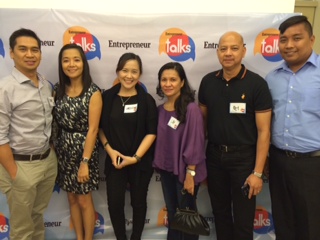 ADVERTISEMENT - CONTINUE READING BELOW
Main photo features Global Restaurant Concepts president and CEO Archie Rodriguez, the man on the cover of the September issue of Entrepreneur magazine.
Other photos show chef Claude Tayag, RJ Ledesma (speaking in front of the audience), and several of the guest-attendees (Lady Christine's Baby Back Ribs co-owner Dr. Christine Estacio together with the new franchisees of the restaurant).