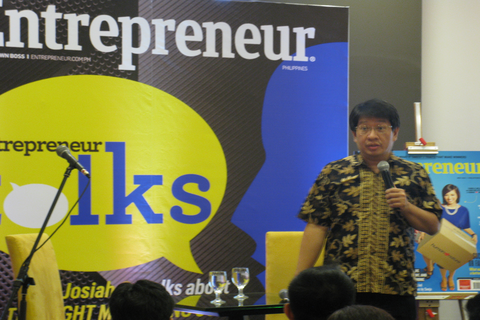 It's never too late to adjust to the winds of change. With the right strategy coming from a true expert, discover new marketing tactics to ensure the success of your business. Entrepreneur Philippines held its first 'Entrepreneur Talks' last May 14, 2014 at the Privato Hotel in Pasig City to share insights on effective marketing strategies and other business tips.

'Entrepreneur Talks' kicked off with a dinner buffet for the attendees and guests followed by a short talk by Julius Santos, who represented Fujidenzo Appliances under the Excellence Appliance Technologies or EXATECH.

The highlight of this year's first 'Entrepreneur Talks' was the talk of high calibre marketing guru and book author Josiah Go. "Joe" as known to his co-entrepreneurs, was one of the Ten Outstanding Young Persons of the World in 2001 and a top executive of big companies like Mansmith & Fielders, Inc, and WATERS Philippines.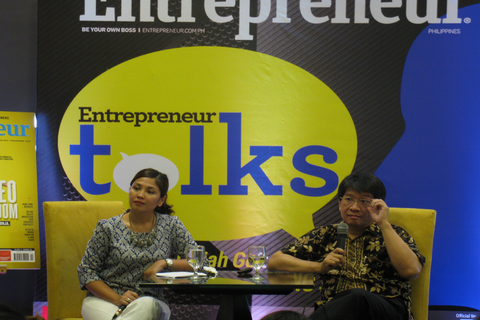 Dubbed as "The Marketing Mentor", Joe discussed the fundamentals of efficient marketing tactics for startup entrepreneurs. He discussed so many things, from online marketing to video promotion and the importance of a logo for branding.

"If I close your business today, what will your customers be missing that they cannot get elsewhere? If there are none, then the business is in bad shape. The business might be lacking relevance and differentiation.  This is when thinking 'out-of-the-box' applies," said Go.

The event was capped off with a question and answer segment, wherein Go provided guidance and insights to the entrepreneurs in the house who needed guidance.

ADVERTISEMENT - CONTINUE READING BELOW