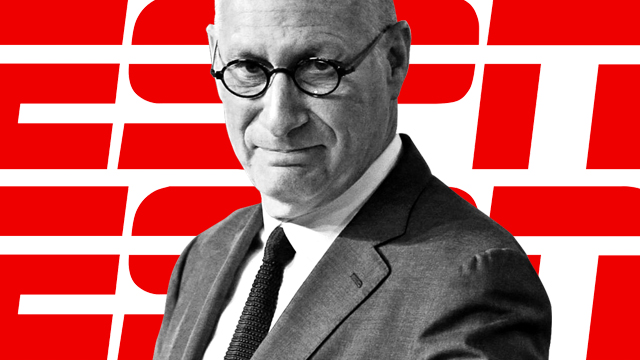 ESPN President John Skipper stepped down from his post on Dec. 18, Monday (US time) after admitting to an addiction to banned substances.
"I have struggled for many years with a substance addiction. I have decided that the most important thing I can do right now is to take care of my problem," Skipper said in a statement posted on the ESPN website.
ADVERTISEMENT - CONTINUE READING BELOW
Skipper led the global sports cable company since 2012 and recently signed an extension to his contract until 2021 before resigning. The announcement comes in the midst of major changes in the entertainment industry as cable TV networks struggle to keep up with the fast-evolving viewing habits of its consumers, particularly with more people veering towards streaming.
ESPN signed in October a long-term partnership with the Philippines' third largest broadcast network, TV5 Network Inc., which is rebranding to focus on sports and entertainment.
Related story: TV5 Rebrands as ESPN5 in Move to Compete Vs ABS-CBN and GMA
Renamed ESPN5, the local TV network has since been broadcasting content from the global sports company on free-to-air TV. Previously, ESPN's content has been available mainly on cable television. TV5 Network is owned by MediaQuest Holdings, a subsidiary of PLDT Inc., the country's biggest telco, headed by Manuel V. Pangilinan.
According to CNN, ESPN's global cable subscriber base has dropped from a historic high of 100 million in 2010 to 88 million in September. The trend has forced its parent company, Walt Disney Company to launch a buying spree in recent years. Last week, Disney acquired a majority of 21st Century Fox in a $52.4-billion deal.
ADVERTISEMENT - CONTINUE READING BELOW
The merger would bring together two of the biggest movie production companies in Hollywood. For ESPN's part, the deal would bring 22 regional sports networks under its umbrella.
As Disney searches for the next executive to take over its sports cable company, former ESPN President and Executive Chairman George Bodenheimer will serve as acting head for three months.
"I've stayed in close contact with John, and I believe in the direction he's taking ESPN. He's assembled an outstanding leadership team—many of whom I know very well—and I am extremely confident we will work together effectively to move ESPN forward during this transition," Bodenheimer said in a statement.
*****
Elyssa Christine Lopez is a staff writer of Entrepreneur PH. Follow her on Twitter @elyssalopz