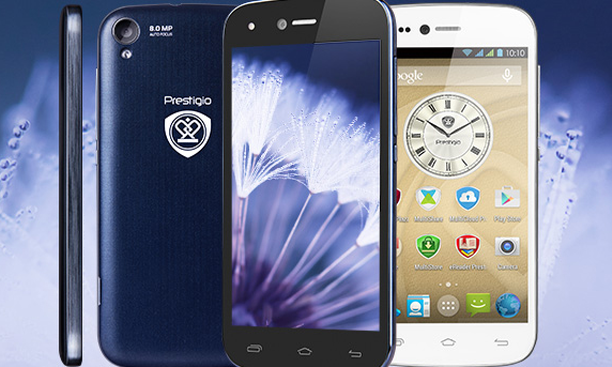 Mention Europe and images of iconic fashion houses, art pieces, design structures, cars, and other top lifestyle brands will come to mind. In recent years, prominent European companies have been setting shop in the Philippines, eyeing the country's dynamic and growing consumer market.
Now, the Filipino mobile market can experience European quality and luxury as Prestigio, a European manufacturer of affordable luxury mobile devices, consumer electronics, and accessories, makes its way to the booming smartphone industry. Known for providing products with cutting-edge technology at prices within reach, Prestigio has announced its official entry into the local market with the launch of a range of smartphone models.
ADVERTISEMENT - CONTINUE READING BELOW
"Prestigio is taking the first step to enter this fast-growing and competitive smartphone market. The Philippines is our very first official distributor in Asia, demonstrating our confidence that we will be able to extend our global reach into the Filipino mobile market. After seeing Prestigio gain strong traction in several markets as a credible alternative to established brands at extremely competitive prices, we now look forward to replicating this success in the Philippines," said Sergey Bezruchenok, product development manager of Prestigio Global.
The international brand has gained popularity in Europe, the Middle East, as well as several regions in Africa—currently represented in 32 offices and sold in 70 countries. Now, it aims to create an impression in the Philippine smartphone market with the introduction of its Multiphone smartphone line: the 3 Series Multiphone 3450 Duo and 3502 Duo, the 5 Series Multiphone 5454 Duo, 5550 Duo, and 5508 Duo, and its Windows Phone 8.1 Multiphone 8500 Duo.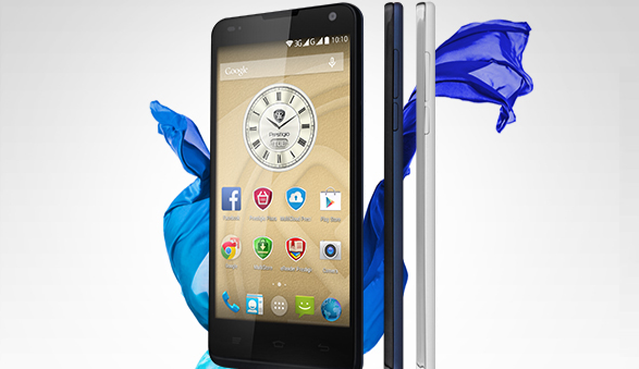 ADVERTISEMENT - CONTINUE READING BELOW
"We at Prestigio are all very excited about our products entering one of the most dynamic, aggressive, and competitive smartphone markets in Asia, if not the world," Jojit Alcazar, Prestigio managing director said. "In bringing this new range of smartphones to the Philippines, we hope to let Filipinos experience refinement, and a taste of unparalleled European design, aesthetics, technology, and performance. As we usher in the Multiphone series to the local market, we seek to deliver the optimum mix of the highest quality and advanced technological features with competitive pricing."
Alcazar said the Prestigio Multiphone series will target the growing number of cost-conscious but intelligent smartphone Filipino buyers, who want a phone that can keep up with various kinds of lifestyles. "We understand the unique and different needs and behavior of Filipino mobile consumers, which is why Prestigio has come up with a range of options that will fit their lifestyle and budget," he added.
ADVERTISEMENT - CONTINUE READING BELOW
All products in the Multiphone series come with dual SIM capabilities, to enable one to keep personal and business calls separate, but conveniently carry only one phone. Prestigio's offerings are also built with camera features, allowing one to capture photos and videos. The MultiPhone line up's price tag ranges from P5,699 to P13,899.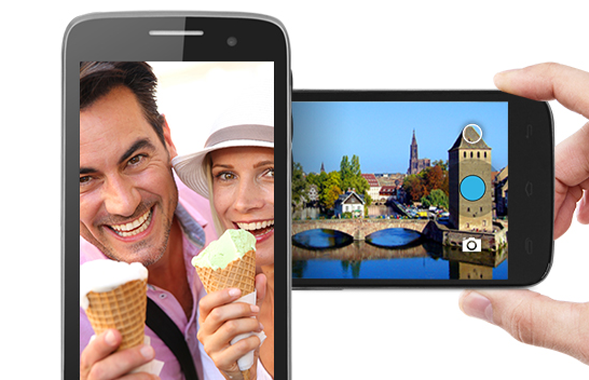 ADVERTISEMENT - CONTINUE READING BELOW
Prestigio also offers MultiStore, a marketplace providing an easy access to a great number of free, discounted, and downloadable applications that are specially designed and carefully selected to be used on its devices worldwide. Taking particular consideration on each customer's needs, the brand lets one avail of free service at any service center in any country where it has presence.
Prestigio is distributed in the Philippines by Veracity Mobile, a consumer electronics and solutions distribution company initially folded into Veracity Synergy Solutions—an established telecommunications services and solutions provider in the Philippines.