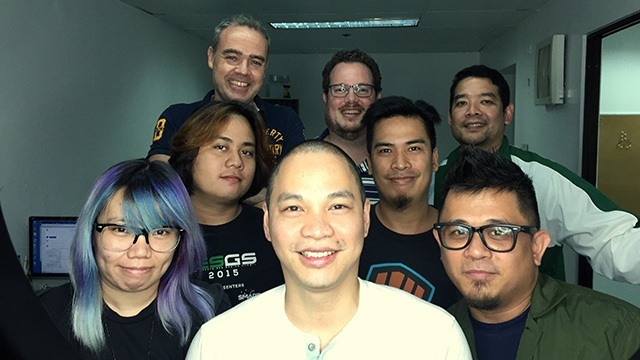 Filipinos are known to be fast digital adopters. According to the latest numbers from social media agency We Are Social, there are over 129 million mobile phones in the country and around 60 million Internet users. As well, Filipinos spend the most time on social media than other people in the world.
ADVERTISEMENT - CONTINUE READING BELOW
One of the companies taking advantage of this tech-savvy population is Poundit, an e-commerce startup that exclusively sells consumer technology. It has partnered with over 50 global brands including Sony, GoPro and ASUS, becoming an official online distributor of several branded gadgets and electronics.
"Poundit helps customers save time, save money and avoid headaches when shopping for their favorite electronic brands," said Kristian Salvo, Poundit founder and CEO, in a media roundtable last September 14. "We took the branded retail store experience and brought it online."
Salvo was a former country manager for BlackBerry, the Canadian phone maker that used to be the global leader in smartphone technology but subsequently lost market share as rivals revolutionized the business. He established Poundit in 2014 with cofounders Rodolfo Amorsolo (R.A.) Rivera and Mark Reyes. The company first made the news in 2015 for being named the Retail Startup of the Year at the ASEAN Rice Bowl Startup Awards, an annual spotlighting of top startups in Southeast Asia.
ADVERTISEMENT - CONTINUE READING BELOW
But Poundit recently got more traction as it raised funding worth 850,000 Singapore dollars (Php32.4 million) from Singapore-based venture firm Cocoon Capital. That puts the company's valuation between 2.5 million and five million Singapore dollars (Php94.8 million to Php189.7 million), according to Salvo's estimates. Poundit plans to use the recently raised funding to further improve its customer experience as well as to expand its reach and firm up the company's branding.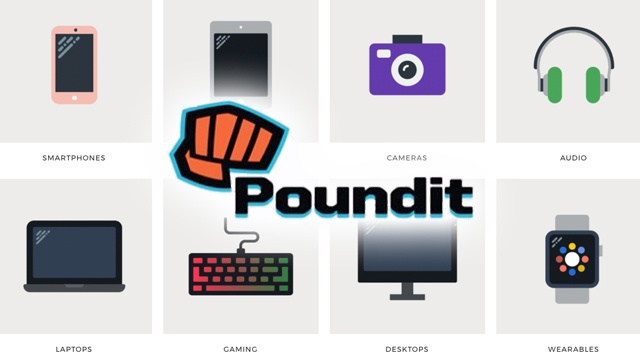 ADVERTISEMENT - CONTINUE READING BELOW
Its first investment in the country, Cocoon Capital managing partner Will Klippgen said in a statement that Poundit is in line with where the firm sees e-commerce going. "E-commerce is undergoing massive growth here (in Southeast Asia) with a transition to more professional, customer-centric players that make sure customers have an excellent journey from browsing to unboxing," he described. "Poundit is one of the most impressive startups we have seen in Southeast Asia since we started investing."
Klippgen is referring to Poundit's premium on customer experience, which Salvo said is his company's main advantage over other consumer tech merchants both online and offline. Drawing inspiration from personal experience—he once bought a phone online and was disappointed with what he had to do to receive it—Salvo ensured that Poundit's users receive excellent customer service, as evidenced by how on his current six-man team, three are dedicated customer service representatives.
ADVERTISEMENT - CONTINUE READING BELOW
"Our goal is to be the most customer-centric e-commerce electronics site in the country," said Salvo. "We provide the customer experience and service across pre-purchase and post-purchase, just like what you would get if you walked into a branded store in the mall."
This has translated to favorable results for the company. While he did not give specific numbers, Salvo said that the three cofounders "boostrapped a seven-digit US dollar revenue business in three years." He also revealed that the website currently receives between 3,000 and 4,000 visitors each day.
While that may only be a fraction compared to Lazada, the country's largest e-commerce player—it posted revenues of over Php1 billion in 2014 and sees around 361,000 page views daily according to site tracker HypeStat—Salvo is sure that there is room in the billion-dollar Philippine e-commerce industry for a niche player like Poundit.
Related story: PH E-commerce Revenue to Hit $1.2 B in 2017
ADVERTISEMENT - CONTINUE READING BELOW
"If you look at other, more developed markets, there's room for a very professional and formal niche player in a vertical," said Salvo. He compared Poundit to Zappos, a US-based e-commerce site solely focused on shoes that thrived amidst the presence of Amazon. "I think the market's big enough for everyone to thrive."
*****
Lorenzo Kyle Subido is a staff writer of Entrepreneur PH