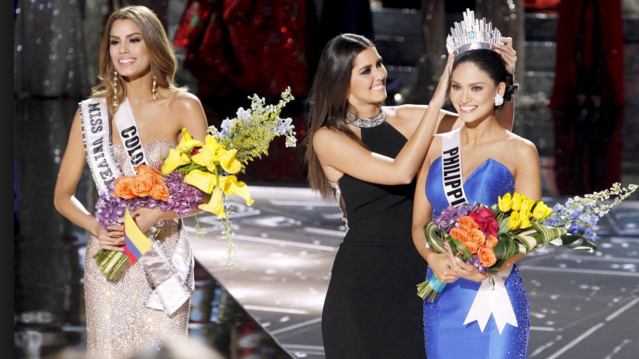 A lot has already been said about the fiasco that was the 64th Miss Universe coronation night. And while Filipinos all over the world are still cheering Pia Alonzo Wurtzbach on for her epic win, local marketing experts have taken the time to weigh in on what went wrong during the show, and the other implications of that fated coronation night.
ADVERTISEMENT - CONTINUE READING BELOW
Reputational risks and its proper management
"From a reputational risk perspective, we don't really know what happened and shouldn't jump into conclusions. I believe Ms. Colombia and Ms. Philippines acted in the best way possible given the circumstances. 
However, I cannot say the same for the comedian, Steve Harvey. I think his career is over, primarily because of his response time. It took him a good three to four minutes, and even allowed Ms. Colombia to be "crowned" and stew in the limelight and then have it unceremoniously stripped from her. They could have also taken Ms. Colombia to the side and not in the glaring limelight while all of this was happening. 
It's understandable that all sympathy was towards Ms. Colombia. As in a risk, issues, and crisis scenario, the wellbeing of the "victim" should first and foremost be ensured, in this case her dignity. The pageant, by not taking care of the "victim," ruined the moment for the "winner" by inadvertently painting her in an unsympathetic light, except to us, her countrymen.   
ADVERTISEMENT - CONTINUE READING BELOW
Could this have been a ploy to drum up interest in an otherwise waning and increasingly archaic event as a beauty pageant? Possibly. But I certainly hope such is not the case, because once you've been to play the public for fools, the public is not so forgiving. 
And someone did. It was either the pageant or the comedian."
--Amor Maclang, Risk, Issue, Crisis and Reputation Strategist at marketing communications firm GeiserMaclang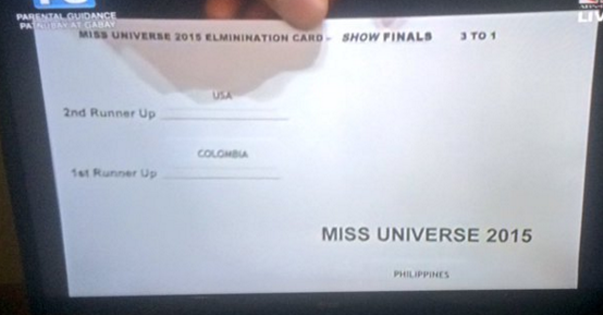 ADVERTISEMENT - CONTINUE READING BELOW
 The importance of good design
"For one, the cue card was terribly designed. There doesn't seem to be any logic in the design and how it's laid out. From having the runner ups on the left and then the winner on the bottom right, as well as the sizing of the different text.  It was of course human error, and sometimes that just can't be prevented, but things should be designed to at least minimize the possibility of error.
However, the winners, both the first runner-up and the crowned Miss Universe, showed tremendous grace despite the confusing circumstances, and obviously a very emotional time. It showed to the world why they are the winners."
--Sam Christopher Lim, Vice President for Marketing and Strategy at franchise consultancy Francorp Philippines
Something to talk about
"The two candidates should be grateful for comedian Steve Harvey's mishap. He made the entire thing a bigger worldwide sensation than it ever could have been for the both of them. No one remembers first runners-up. Miss Universe's global fame as a beauty pageant hardly lasts longer than a week but, because of this fiasco, the Internet has an interesting content to keep talking about.
ADVERTISEMENT - CONTINUE READING BELOW
Congrats to Pia for bringing home the crown. She brought a wonderful honor to our country. It's been a great year for the Philippines—winning Miss Earth for two years in a row, and now the Miss Universe crown. #ProudPinay"
--Pauline Pangan, Founder and President of digital marketing consultancy AllFamous Digital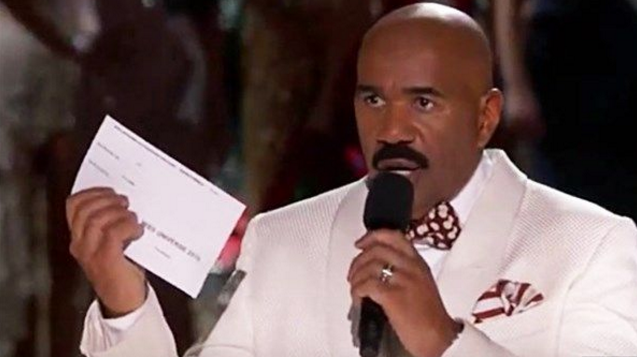 ADVERTISEMENT - CONTINUE READING BELOW
Communication problems, and responding to them quickly and appropriately
"The Miss Universe incident uncovers a wide range of communication-centric challenges that plague institutions and even our community.
First is the obvious answer, the mistaken call made by Steve Harvey in naming the Ms. Universe. Many reactions and insights have been written and posted about this—most of them are directed at Harvey. While it is easy to place accountability to him, it is equally necessary to review how the incident transpired and was managed.
Some design experts are saying that the design of the card where the winners were written was also flawed and was not completely effective in aiding the host in his job. This may sound petty to some but we need to always remember that presenting the message is an important element in raising the level of effectiveness in its articulation.
On the events management side, it does seem clear that the event organizers weren't able to appropriately—and quickly—adapt to the sudden changes in the turn of events. Nobody was able to guide anyone appropriately, putting the contestants to a position of further embarrassment and doubt. But despite all the brouhaha on this incident, perhaps we should NOT see this as a platform to jumpstart a barrage of ridicule—especially online, but more importantly, as something that we can all reflect on and learn from as individuals and organizations.
ADVERTISEMENT - CONTINUE READING BELOW
We need to remember that Harvey is a seasoned host, and to commit a blunder of such proportions do hurt him as a host and personality. He has every reason to protect his credibility, reliability, and professionalism. But he owned up to it—and that isn't easy. It is a showcase of professionalism. He isolated the problem to himself, in the process taking the heat off from the contestants. He even apologized to the contestants personally and clarified repeatedly that it was his accountability.
We all make mistakes of varying degrees and scale. And while it is true that our mistakes are as serious and massive as the results they cause, it takes a ton of humility, professionalism, and integrity to own up to one's mistakes. And we should see that as something that we should embody, in our professional and personal lives.
Clarity, focus, and flexibility could have been keys to avoid the situation. But sometimes, no matter how much we prepare, mistakes do happen. What happened was clearly an accident and obviously unintentional; nobody would have wanted to be in Harvey's shoes during that live show—or maybe until now. And so in times like this, it is how we respond to sudden changes that defines how good we are as persons and event organizers. Facing such errors in grace with integrity and humility is the true measure of professionalism—and that is something we should take away from the incident.
ADVERTISEMENT - CONTINUE READING BELOW
In PR, just like in life, despite all the preparation we make, sometimes, honest human error still happens. And no matter how bad it gets, all things will pass. Harvey already apologized and took responsibility. It's not as though he intentionally did it. Someday people will forget about it. Or will look back with humor and less shame."
--Mel Dominguez, President and CEO of marketing communications firm Dominguez Marketing Communications, Inc.
Responses have been edited for brevity and clarity. 
*****
Main photo from Miss Universe; cue card image from Twitter (@cthagod)