Kenneth Baylosis is the co-founder of Cebu-based taxi-hailing service Micab
If tech startups are supposed to address a pain point for a sizeable part of the population, then it's somewhat of a mystery why MiCab, the taxi-hailing company, was founded in Cebu City.
Geographically, Cebu is far smaller than Manila. The area over which taxis travel is much smaller there than that of the nation's capital. Moreover, taxis are comparatively plentiful and drivers are relatively courteous and honest compared to their counterparts in Manila. Rarely does one experience the hopeless, trudging, effort of hailing a cab, only to be rejected.
"The thing with Cebu, it's easy to get a cab all the time because a lot of the buildings have persons to hail them for you," one Cebu resident asserts. "I think it's just easier and safer compared to Manila."
Yet the Queen City of the South was where a duo of innovative entrepreneurs Eddie Ybañez and Kenneth Baylosis founded and launched Micab, a phone-based taxi-hailing startup. The two built an app that lets riders find and book a taxi ride within the city and its suburbs.
Perhaps part of the reason can be traced to the relatively remote location of Ybañez's residence in Cebu.
"Eddie Ybañez regularly travels, but rarely does a taxi pass by his place," according to a short company history on MiCab's website. "To get to the airport, he needs to ride a jeepney in order to hail a taxi going to the airport. This gave him the idea of the possibility to get a taxi through an SMS request."
Related story: 3 New Ride-Hailing Startups Applying for Franchise Says LTFRB
He developed an SMS-based taxi-hailing service as part of his master's thesis in information technology at the Cebu Institute of Technology, the city's leading engineering school where he  completed his bachelor's degree in 2007 and his master's degree in 2010.
ADVERTISEMENT - CONTINUE READING BELOW
When Ybañez released the first version of his SMS-based solution, which turned customer feedback into real-time ranking of most preferred drivers, he assumed that would be enough to encourage the taxi drivers to increase trips and improve service. It did not, and so he had to try other means of influencing driver behavior.
After field testing and several iterations, the idea turned into a startup venture in November 2012 after Ybañez met another programmer, Baylosis, at the Cebu edition of Startup Weekend, an event that aims to inspire and teach entrepreneurs how to build startups. The SMS-based taxi-hailing service became a mobile app called MiCab. The app was deployed to drivers of Ken Taxi, a Cebu-based company whose owner became the two engineers' early partner.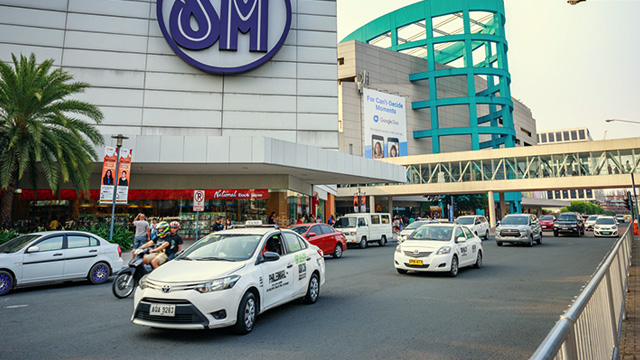 MiCab could be facing its biggest challenge yet as it rolls out its unique brand of taxi-hailing service in Metro Manila, after securing a long-sought after accreditation from the LTFRB
"We actually provided them with smartphones. It was not a tablet at the time, [and so] we were prototyping with Cherry Mobile Units. I think we deployed around 50 Cherry Mobiles to Ken Taxis and from there tried to learn the ins and outs of the taxi industry," Baylosis told Entrepreneur Philippines.
The startup's success depended on a keen understanding of the dynamics of the taxi industry so they'll be able to attract not just the taxi company owners but also the drivers.
"The taxi industry has been there maybe 30 years so it's an old industry but it's a stable industry because there's control," said Baylosis. "That's what we learned also with this business: control is very important for the drivers because the drivers are very skillful in going around rules."
In an effort to understand the taxi industry better, Ybañez has taken it upon himself to ride cabs every time he's outside Cebu. In a first-hand account written for Entrepreneur Philippines, he estimated that he must have taken  a total of 1,175 taxi trips in Metro Manila and other cities last year.
ADVERTISEMENT - CONTINUE READING BELOW
Related story: Why I Took 1,175 Taxi Trips Last Year, and How That Helped Me Build a Better Cab-Hailing App
That underscores not just the seriousness of MiCab's founders but also the scale of their ambition, which is no less than fomenting a massive overhaul of the taxi industry.
"Right now, we're open to everyone [taxi operators] because we need to unify the taxi industry in order to be better than what they were before, not necessarily better than Grab or Uber," said Baylosis. "Imagine a Taxi 2.0, a really good taxi fleet so that's what we are striving for in MiCab: making sure that the old ways of the taxis would be wiped out and you would have a clean slate in implementing."
It's not an easy undertaking. Even in MiCab's city of origin, Cebu City, the startup still struggles to win over some taxi drivers, especially those accustomed to generous incentives from Grab. The Southeast Asian ride-hailing company also shares with taxi operators about 80 percent of a booking fee that comes on top of the metered fare.
When asked what was his preferred taxi-hailing app, Pejie Gonzales, a taxi driver of MMS Transport in Cebu, readily said it was Grab.  "It's commonly used by people. Compared to MiCab, which expanded only this year, Grab has been around for a long time already," he said.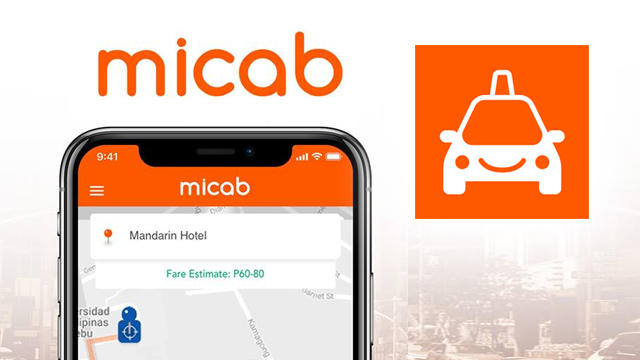 Micab has so far signed up at least 1,200 cabs as of end-May, and hopes to scale this up quickly to 5,000 taxis by the end of June and to 10,000 by the end of the year
However, MiCab is making rapid progress signing up more taxi companies in Cebu. Apart from Ken Taxi, it has also partnered with Holiday, Sun and Emerson Taxi, bringing up the total number of taxis using its app to around 4,000 cabs in Metro Cebu.
ADVERTISEMENT - CONTINUE READING BELOW
MiCab is also upgrading the devices it's distributing to taxi drivers from smartphones to tablets. Apart from offering a bigger and better display of the advertisements that are its main source of revenues, the tablets that MiCab are deploying are also better suited to the country's hot climate.
"Now that we're scaling, we've moved to a better tablet which is really fit for the dashboard," said Baylosis. "Here in the Philippines the heat is so high [requiring] you to have a reliable device. Those tablets [now] on the dashboards are built (to)—and I hope they really do—last a longer time."
Still, MiCab could be facing its biggest challenge yet as it rolls out its unique brand of taxi-hailing service in Metro Manila, after securing a long-sought after accreditation from the Land Transportation Franchising and Regulatory Board (LTFRB).
Related story: New TNC Micab's Cebuano Founder is Making a Big Bet Manila Taxi Drivers Can Change for the Better
So far, it has signed up at least 1,200 cabs as of end-May, and hopes to scale this up quickly to 5,000 taxis by the end of June and to 10,000 by the end of the year, according to Ybañez. It is banking on its partnership with the largest grouping of taxi cab owners, the Metro Manila Taxi Operators Association as well as the Confederation of Taxi Operators of the Philippines, a nationwide industry association.
"There are some that are still not yet joining us but they need to," said Baylosis, referring to the rapid increase in MiCab's partners. "They could probably go to competitors but if you look at it, the number of taxis, the more fleets you have in the certain brand of an app, the better."
*****
Jaymes Shrimski is a 21-year old freelance writer from Cebu who likes to run, hang out with friends, travel, write, and read. He's on the constant lookout for new things to do and see while helping out with his college thesis turned business, Whitecaps Sock Co.—that is, after his dose of coffee
ADVERTISEMENT - CONTINUE READING BELOW