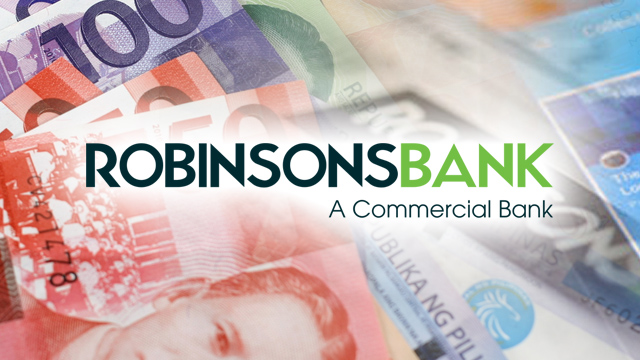 Commercial bank Robinsons Bank Corp. is offering up to Php5 billion worth of long-term negotiable certificates of deposit (LTNCDs) with an annual coupon rate of 4.875 percent, according to a post on the bank's website published on June 29.
That is slightly higher than the inflation rate of 4.6 percent announced last May. It is also equal to the annual interest rate offered by the recently closed tranche of three-year retail treasury bonds (RTBs), which were four times oversubscribed.
ADVERTISEMENT - CONTINUE READING BELOW
Related story: Sold Like Hotcakes: Investors Bought Php121.8-B Worth of Retail Treasury Bonds, 4X the Offer Size
Interested investors can avail of the LTNCDs until Monday, July 9. The LTNCDs can be purchased for a minimum investment of Php50,000, and additional placements can be made in increments of Php10,000.
LTNCDs are a type of fixed-income securities offered by banks to borrow large amounts of capital. They are similar to corporate bonds, but they differ in that interest payouts for LTNCDs do not have the 20-percent withholding tax applied to bonds. Robinsons Bank added that the withholding tax exemption will only apply to LTNCDs held by individual investors for at least five years.
In a disclosure to the Philippine Dealing and Exchange Corp. (PDEx) dated June 7, Robinsons Bank said that it would use the proceeds from the offer "to support business expansion plans and diversify the maturity profile of funding sources."
ADVERTISEMENT - CONTINUE READING BELOW
Investors are encouraged to read Robinsons Bank's post for more details on the offer.
Robinsons Bank is the country's 19th largest commercial bank by total assets, which reached Php103 billion in 2017. It is the banking arm of diversified conglomerate JG Summit Holdings of the Gokongwei family, whose members also own the company that publishes Entrepreneur Philippines.
*****
Lorenzo Kyle Subido is a staff writer of Entrepreneur PH