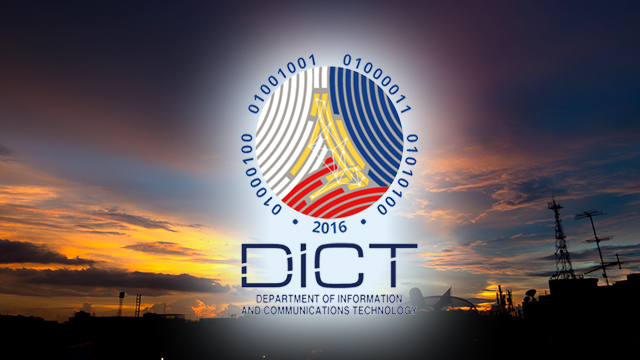 The Department of Information and Communications Technology (DICT) released the latest draft of the terms of reference (TOR) that will guide the selection of the Philippines' third telco player on Wednesday, August 8. The latest version of the rules underscores the government's greater preference for applicants who will commit more money for the venture.
ADVERTISEMENT - CONTINUE READING BELOW
The new TOR still requires participants to submit a five-year rollout plan, during which they will commit to achieve average broadband speeds of at least five megabits per second (Mbps) and allocate at least Php40 billion in capital and operational expenditures a year. 
Under the latest draft of the rules, the DICT said it will award higher points to participants who will commit to ramp up average broadband speed by at least 2Mbps above the minimum, and those who will spend at least Php2.25 billion more than the minimum capital required annually.
It also said that participants will get an extra point for every one whole percent of added national population coverage (NPC) committed over the minimum required on a yearly basis. Under the new draft rules, the minimum NPC for the first year is 10 percent, which will annually grow by 10 percentage points until the last year of the commitment period. The maximum NPC by the fifth year is 90 percent.
ADVERTISEMENT - CONTINUE READING BELOW
Broadband speed is 20 percent of the entire score, while NPC and annual capital committed make up 40 percent each, for a total of 100 percent.
The new draft TOR also requires that the prospective third telco player, whether it's a partnership or a consortium, should have a member that has an extensive recorded experience in providing national telco services for at least 10 years. In previous drafts, the minimum period was set at only five years.
Related: New Telco Up and Running By End of 2019 Says DICT
DICT Acting Secretary Eliseo Rio previously said the NMP may be named by this December. "The third telco would have gained substantial subscriber base by the end of 2019. 2020 will be the time that all of the things we are doing now will be actually felt by the people. Our people will expect faster internet speed by 2020 at a lower cost," Rio said.
The DICT has scheduled the public consultation meeting on the final memorandum circular on the rules and regulations on the selection of the NMP on August 23 in Quezon City.
ADVERTISEMENT - CONTINUE READING BELOW
*****
Elyssa Christine Lopez is a staff writer of Entrepreneur PH. Follow her on Twitter @elyssalopz