Most of the country's riches are of Chinese origins, and have been perennially listed as among the world's richest. They are helping build the Philippine economy, and their success stories continue to inspire.
ADVERTISEMENT - CONTINUE READING BELOW
Read about their humble beginnings and how they became big in business.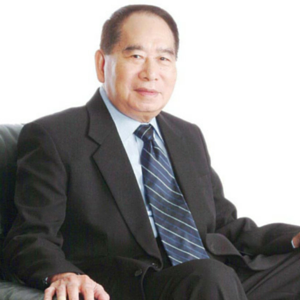 Henry Sy
For the last eight years, Henry Sy has been on top of the wealthiest Filipinos list, posting $14.4 billion net worth in 2015, according to Forbes. The once young Chinese immigrant who sold shoes in Quiapo for a living has gone a long way, having entered different business paths, with his publicly listed companies SM Investments and SM Prime Holdings.
ADVERTISEMENT - CONTINUE READING BELOW
The man behind the country's supermalls, dubbed as the "Retail King" of the Philippines, opened one of the largest malls in the country in the Visayas late last year, as part of the company's vision to build "micro-cities" across the country. In the last decade, Sy has also managed Banco de Oro Unibank, headed by his eldest daughter, Teresita Sy-Coson, to be the biggest bank in the country in recent years.
Related: What it's like to be Henry Sy's daughter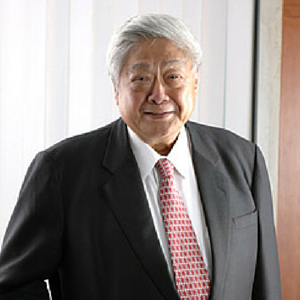 John Gokongwei
ADVERTISEMENT - CONTINUE READING BELOW
John Gokongwei has consistently ranked in the country's top 10's richest in recent years. In 2015, the man behind JG Summit tallied $4.9 billion net worth, placing second on the Forbes' list. What started as a cornstarch company in the 1950s has grown into a conglomerate with interests in food and beverages, airlines, telecommunications, property development, banking, hotels, and power, including publishing, Summit Media (where Entrepreneur Philippines is part of). Such growth and diverse ventures can be attributed to Gokongwei's persistent nature. 
JG Summit's airline company, Cebu Pacific continues to expand its international reach, as it adds more destinations in Japan, and its first US location, Guam last year. It eyes to become the biggest airline in the country.
Andrew Tan
ADVERTISEMENT - CONTINUE READING BELOW
Andrew Tan has veered away from the limelight for a long time. Not until in the last decade, when his conglomerate Alliance Global built the first tourism real estate in 2009, Resorts World Manila.
He is also one of the first few businessmen to invest in the gaming industry in the country. Tan is at third place on the list, raking in $3.1 billion net worth per last year's Forbes ranking.
His distillery, Emperador made history when it acquired Spain's largest and oldest brandy, Fundador Pedro Domecq in December 2015, becoming the biggest brandy company in the world.
Tan has previously shared how as a young man, he only used to dream of owning a grocery store, and with his hard work and work ethics, he became one of the wealthiest men in the country.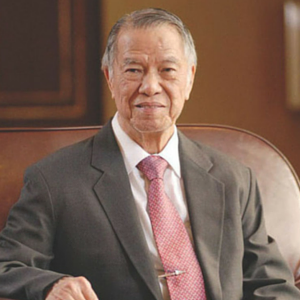 ADVERTISEMENT - CONTINUE READING BELOW
Lucio Tan
Starting as an employee in a tobacco company, Lucio Tan has established his name for decades, his conglomerate having various interests in the tobacco, banking, beverages, and airline industries.
A former topnotcher on the Forbes' richest list, Tan has a reported $4.3 billion net worth, as he regained control in 2014 of the oldest airline in the country, Philippine Airlines.
Tan's LT Group, meanwhile, has suffered some losses in recent years, with higher imposed taxes on cigarettes in 2013 and the devaluation of Philippine peso.
Still, these setbacks are nothing new to Tan who faced diverse issues, especially politically-related, after being dragged to some cases of former president Ferdinand Marcos during Martial Law and former president (and now Manila mayor) Joseph Estrada's plunder case in 2001. Stil, Tan has remained resilient—a tycoon who used to to mop floors to get through school.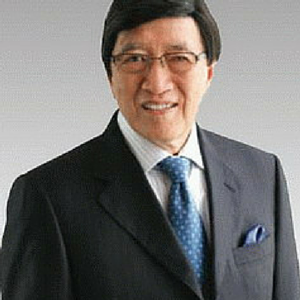 ADVERTISEMENT - CONTINUE READING BELOW
George Ty
George Ty had his fair share of challenges, when at age 19, he had to keep the family wheat business running. After a steady success, Ty dreamt of opening his own bank to provide business loans to aspiring entrepreneurs, and after reportedly waiting every day to get a loan from a bank, he acquired the necessary funds to open Metropolitan Bank and Trust Company in Escolta, Manila.
Today, Metrobank is the second largest bank in the country, with various investments in real estate and insurance, and his GT Capital in power plants, business process outsourcing, among others.
The once young Ty who had no formal financial training now has a net worth of $3.6 billion, ranking 5th on the richest Filipinos list. In 2015, GT Capital became more aggressive in the energy industry and in financing infrastructure projects. Ty has been known for his hard work and determination.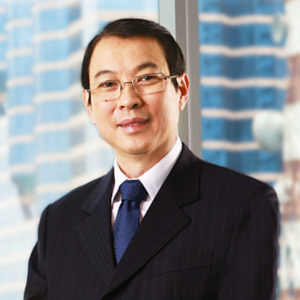 Tony Tan Caktiong
ADVERTISEMENT - CONTINUE READING BELOW
The country's "national fastfood chain" Jollibee started as an ice cream parlor in Cubao, Quezon City, until then 23-year-old Tony Tan Caktiong asked for an expert's advice on how to grow it further. Caktiong, like any good entrepreneur, carefully listened to an advertising expert's suggestions, and then came up with a business plan and reinvented it into a burger joint.
Today, Caktiong has over 750 Jollibee branches nationwide, and plans to expand it in the Middle East and Australia after its successful run in North America.
Related: The untold story of how Jollibee came to bee


With a net worth of $2.5 billion, Caktiong is not only hardworking but is a visionary. He bought Mang Inasal a few years back to keep competition at bay, and has ventured recently in budget malls located in provinces.
Related: How to build the next Mang Inasal
Lucio and Susan Co
The only couple on the Forbes' richest Filipinos' list are Lucio and Susan Co. Together, the couple has grown its budget supermarkets, Puregold, to 150 branches.
ADVERTISEMENT - CONTINUE READING BELOW
Under Puregold Price Club, the Cos have managed to tap the lower-middle class market with its cheap merchandise, enough for SM to put up its own chain of budget supermarkets.
The Cos who only started with a single grocery store in 1998, now has a net worth of $1.7 billion.
Robert Coyiuto
Inheriting Prudential Guarantee & Assurance, Robert Coyiuto is the only one on the list not selling commodities, but a guaranteed future. Aside from heading one of the largest insurance firms in the country, Coyiuto owns stake in National Grid Corporation of the Philippines, believed to be where most of his wealth comes from.
With a net worth of $1.6 billion, the tycoon knows where to place his money best. He is also the sole Filipino distributor of luxury cars, Porsche, Audi, and Bentley under PGA Cars.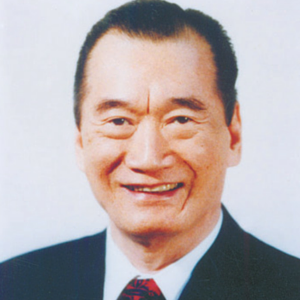 ADVERTISEMENT - CONTINUE READING BELOW
 Emilio Yap and family
When Emilio Yap passed away in 2014, his family decided to keep its empire together. Yap started with a shipping business in the 60s.
An immigrant from China, he was later invited to become one of the shareholders of PhilTrust Bank, where most of the family's wealth come from.
The Yaps have a net worth of $1.4 billion, and also owns one of the oldest newspapers in the country, Manila Bulletin.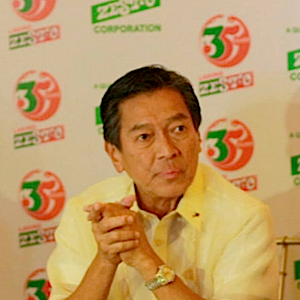 ADVERTISEMENT - CONTINUE READING BELOW
Alfredo Yao
Losing his father at a tender age of 12 gave Alfredo Yao the experience he needed in entrepreneurship, serving as an errand boy of his mother who was a former street vendor.
When he came of age, his mother has saved enough capital and secured a bank loan to start a printing press for manufacturing packaging. The factory served him for more than two decades, until he came across the equipment producing doypack or tetra packs. He tried to sell the idea to juice manufacturers, but when nobody took it, he decided to start his own juice company, and called it Zest-O.
Today, this budget juice drink has become part of every Filipino child's snack bag, distributed to over 40 countries, propelling Yao to success.
With a net worth of $1.3 billion, Yao has went on to other industries, with interests in banking, real estate, airlines, food, pharmaceuticals, and hospitality.
ADVERTISEMENT - CONTINUE READING BELOW
*****
Photos from:
Henry Sy, Sr. (SM Investments website); John Gokongwei, Jr. (Robinsons Properties website); George Ty (Lamudi website); Lucio Tan (Tanduay website); Andrew Tan (Alliance Global website); Alfredo Yao (Zest-O Facebook page); Tony Tan Caktiong (Jollibee Food Corporation website); Emilio Yap (Manila Bulletin website)