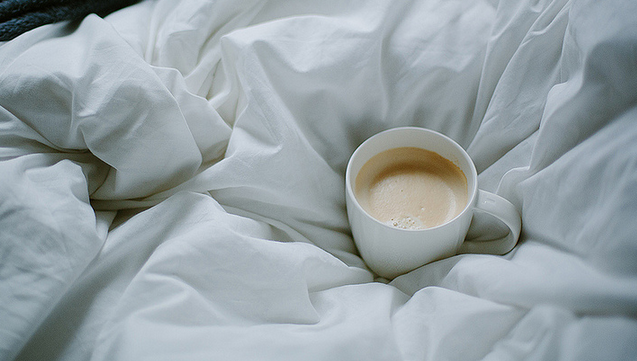 For Great Taste coffee, there are indeed many ways of delivering new experiences. According to Lance Gokongwei, president and CEO of Universal Robina Corporation (URC), the manufacturer of the instant coffee brand, "It was the first granulated coffee in the market, and the first to introduce 3-in-1 coffee in the Philippines to give convenience to the public."

He added several other firsts from the brand: it was the first in the country to introduce resealable pouches (obviously to keep the freshness locked in), the BigSave packs to provide more value and savings to consumers, and creamy instant coffee mix through its Great Taste White. 
ADVERTISEMENT - CONTINUE READING BELOW

From local to global
Great Taste is a Philippine brand, as most of its products are manufactured here, although a big portion of the coffee beans it uses is currently imported from Vietnam, which is a big producer of robusta coffee. "It is made here and it is as good as any other powdered coffee in the world," says Nilo Mapa, executive vice president and managing director of URC Branded Consumer Foods Group.

It is currently marketed to around 10 countries around the world—mostly nations where there are Filipinos, for obvious reasons. But according to Mapa, as much as the brand is following Filipinos wherever they go, it has also started targeting other nationalities as well.

However, the brand comes in different names in some markets where the Great Taste brand couldn't be registered, like in Indonesia. "But in such markets, we offer the same product although in a different name," Mapa reveals. 

Logically, the brand is also adjusting its mix to meet specific market preferences. "There are still regional preferences for coffee. For instance, our coffee has more of a Western profile, which is closer to European and American taste, where we have gotten our early exposure to coffee. Coffee in Indonesia, in comparison, is prepared more like Turkish coffee. But we are tapping the universal way of delivering experiences," he explained. 
ADVERTISEMENT - CONTINUE READING BELOW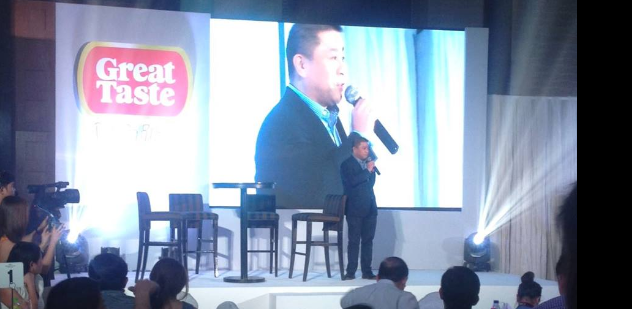 3-in-1 coffee mix
Great Taste White is the brand's landmark shift from the traditional 'pure black coffee' into the currently popular 3-in-1 coffee mixes. It is packed in multi-serve packaging formats. More interestingly, it now comes in four variants: the original Smooth and Creamy, Smooth and Caramelly, Smooth and Chocolatey, and Sugarfree. 

Great Taste White is being cited as the main reason that Great Taste brand was able to leap to the No. 5 position in Kantar Worldpanel Philippines' Brand Footprint in 2014. It occupied the No. 11 spot in the same listing in 2013. According to data released by Kantar (a research, data, and insights consultancy firm), the brand was buoyed by a 40% increase in Consumer Reach Points, which represent the number of households in the country that are buying a brand as well the frequency of purchases. 
ADVERTISEMENT - CONTINUE READING BELOW

*****
Extra:
Great Taste White has recently launched its 'Choose Great, Win Great' raffle promo. According to URC president and CEO Lance Gokongwei, it is a way to let more consumers savor greater wins. "This is also one way to thank our consumers for making Great Taste White the leading brand in the white coffee segment," he said.
ADVERTISEMENT - CONTINUE READING BELOW
Through this promo, which is its biggest to date, Great Taste White will give away over P27 million worth of prizes, which include white iPhone 6 and white iPad Mini units, white Toyota Vios cars, and P3 million in cash for the grand prize winner. 

Promo period is from August 2 to September 18, 2015. To learn more about 'Great Taste White: Choose Great, Win Great Promo,' like and follow the official Great Taste White Facebook page (@GreatTaste3in1).