Forbes magazine announced on Thursday, February 25, its inaugural list of "30 Under 30 Asia," and 10 of 300 honored to be part of the list are Filipinos.
The 10 Filipino honorees are singer Charice Pempengco; photographers Xyra Cruz Bacani; artist Ronson Culibrina; retailer Koh Martinez Konozawa; finance and venture capitalist Rachel de Villa; consumer technopreneur Valenice Balace; social entrepreneurs Raphael Mijeno and Henry Motte-Muñoz; Solar Philippines founder Leandro Leviste; and inventor Amin Hataman.
"The Forbes 30 Under 30 Asia list is the first time ever that a company has put together such a comprehensive list to highlight and celebrate the work of young entrepreneurs and social leaders across Asia," said Alan Griffin, Forbes Media's managing director, Digital Asia. "The Forbes 30 Under 30 franchise is now truly global."
The list features 300 young entrepreneurs, innovators, and leaders across Asia in 10 categories, namely: arts (art and style, food and drink); manufacturing and energy; entertainment and sports; consumer technology; finance and venture capital; enterprise technology; media and marketing; health care and science; social entrepreneurs; and retail and e-commerce—"with each of the honorees vetted by a panel of expert judges in their respective fields," Forbes cited in a statement released Thursday.
ADVERTISEMENT - CONTINUE READING BELOW
The 10 Filipino honorees are: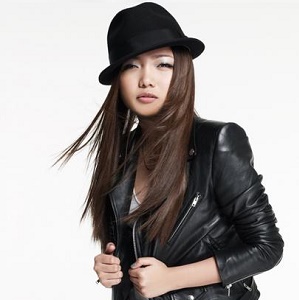 Charice Pempengco, 23
The magazine listed her as among the 30 personalities that made a name in Asia under entertainment and sports category. Forbes recalled that Pempengco was invited in 2008 by Oprah Winfrey to guest on her show, where the diminutive singer with powerful pipes belted out "I Have Nothing" by Whitney Houston. "Pyramid," her first hit single, topped the Billboard dance chart in 2010, making her the second Filipino to rank on the Billboard Hot 100 chart.
ADVERTISEMENT - CONTINUE READING BELOW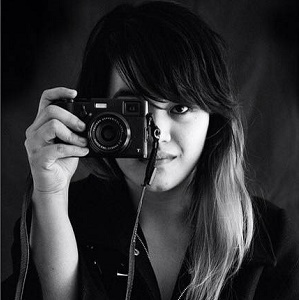 Xyra Cruz Bacani, 29
Listed under the arts category, photographer Cruz was cited for her black-and-white photos of Hong Kong street life, where she worked there as a domestic helper for 10 years. "Her documentary photos have revealed conditions of domestic workers facing human rights issues," the magazine wrote. She won the Magnum Foundation Human Rights Fellows award in 2015.
ADVERTISEMENT - CONTINUE READING BELOW
Ronson Culibrina, 24
Artist Culibrina paints by deconstructing figures, symbols, and other elements challenging people's stereotypes. Already winning competitions while a student, he recently held his first solo exhibition, and the Michael Janssen Gallery in Berlin is already representing him.
Koh Martinez Onozawa, 26
Listed under retail and commerce, Onozawa is the co-founder and CEO of Loud Basstard. An anthropology major and native of Cebu, he started selling bamboo music amplifiers in 2012 and eventually studied accounting and management. His company is making an average monthly revenue of $20,000 and has added hybrid speakers to its product line. Loud Basstard is targeting the US market for next year, Forbes wrote.
Rachel de Villa, 23
Finance and venture capitalist De Villa is the co-founder and chief technology officer of Cropital, a crowdfunding platform that helps finance Filipino farmers. Cropital won the 2015 Youth Entrepreneurship Development Workshop, Manila leg (organized by GoNegosyo and the US Embassy Manila), plus numerous more awards tucked under her belt for their efforts in Cropital.
ADVERTISEMENT - CONTINUE READING BELOW
Valenice Balace, 27
Consumer technopreneur Balace started Peekawoo, a dating service, in 2013. Also that same year, it received funding from Kickstart Ventures. The site had about 25,000 users in late 2014, Forbes citing various media reports. Balace also had developed two patents.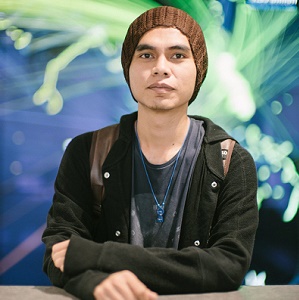 Raphael Mijeno, 28
Social entrepreneur Mijeno is the co-founder and chief finance officer of SALt (Sustainable Alternative Lighting), an enterprise that makes lamps to run on saltwater, and they donated such lamps to 590 families, Forbes wrote. His sister, Aisa, had an opportunity to be on stage with US President Barack Obama and Chinese billionaire Jack Ma during the Asia-Pacific Economic Cooperation Summit held in November in Manila, where she said they needed support for SALt.
ADVERTISEMENT - CONTINUE READING BELOW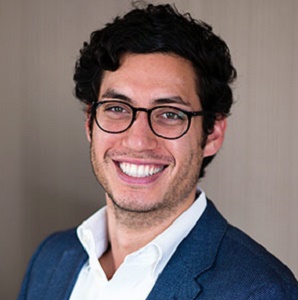 Henry Motte-Muñoz, 29
Social entrepreneur Muñoz co-founded the anti-corruption NGO Bantay.ph, which has so far received $150,000 in donations. He also founded Edukasyon.ph, a student-course matching service with a database of classes and scholarships. He graduated from the London School of Economics, and worked for Goldman Sachs in London, focusing on mergers and acquisitions. He also went to Harvard Business School.
ADVERTISEMENT - CONTINUE READING BELOW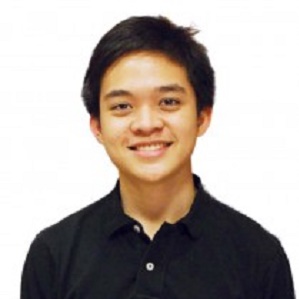 Leandro Leviste, 22  
The second youngest among the Filipino honorees in the list, Leviste is the founder of Solar Philippines, because he was convinced that electricity rates in the country can be lowered if solar power is harnessed. In 2014, the Bank of the Philippine Islands loaned the company $1 million to install a 700-kilowatt solar rooftop power plant. To date, Solar Philippines has $100 million in backing from local banks. In January this year, it completed building the largest solar farm in Luzon, a $150-million, 63-megawatt project.
ADVERTISEMENT - CONTINUE READING BELOW
Amin Hataman, 15
The youngest Filipino to be part of this list, Hataman invented biodegradable bags from a coconut by-product that disintegrates after several days. In 2015, he won the bronze medal from the International Sustainable World Energy, Engineering, and Environment Project, and the gold medal from the International Young Inventors Olympiad in 2014.
The best, brightest millennials
Forbes wrote that its correspondents from around the region have been looking for the best and brightest 300 millennials "who are disrupting and changing the faces of their industries."
"We then looked through and cut the list down for a few hundred names which were sent to our panel of 30 judges who helped decide who makes the final cut," Forbes wrote. Those judges included designer Kenzo Takada and Malaysian Hollywood actress Michelle Yeoh, as well as experts in their fields like Kaifu Lee, Solina Chau, Allan Zeman, and many more.
*****
Lynda is the editor in chief of Entrepreneur.com.ph. Follow her on Twitter, @lyndaccorpuz and LinkedIn, https://ph.linkedin.com/in/lyndacorpuz.
ADVERTISEMENT - CONTINUE READING BELOW
Photos from:
Leandro Leviste (smprime.com); Xyra Cruz Bacani (personal Facebook page); Charice Pempengco (official website); Raphael Mijeno (SALt Facebook page);  Henry Motte-Munoz (Harvard Business School alumni website)