The year 2017 has been a great one for the Philippine stock market as the PSE Index registered an all time-record of 8,605 before it succumbed to a seasonal correction last November.
The PSE Index has increased by 22 percent to date with two more trading days to go before the year ends and it looks like the market will end the year on a positive note. The rise of the PSE Index has been driven by advances in share prices of its blue chip constituents.
ADVERTISEMENT - CONTINUE READING BELOW
But not all the 30 blue chip stocks that comprise the index have outperformed the market. Only about half of index stocks have beaten the PSE Index by climbing more than 22 percent led by SM Investments (+51.5 percent), LT Group (+50 percent), ICTSI (+46.4 percent), Megaworld (+44.3 percent) and BDO Unibank (+43.5 percent).
There were only six of the index stocks that have registered losses this year. These are First Gen Corp (-20.3 percent), Robinsons Land Corp (-18.1 percent), Universal Robina Corp (-8.5 percent), Petron (-7.3 percent), Aboitiz Power (-2.6 percent) and GT Capital (-2.5 percent).
With the expectations of further rise in the stock market next year, it is very likely that the strongest of this group will continue to advance while some of those in the bottom will probably bounce back as corporate fundamentals improve.
More than the PSE Index stocks, the rise in the stock market this year also saw the huge increase in share prices of the majority of non-index stocks. Some of these non-index stocks, which have mostly small and medium market capitalizations, are riskier due to lack of solid financials, financial strength and liquidity of trading shares.
ADVERTISEMENT - CONTINUE READING BELOW
As an investor, if you are looking to invest in safer stocks, it would be good to put your money among the PSE index stocks that have outperformed this year. But if you are looking for higher returns, you need to take more risks by investing in riskier, non-index stocks.
What stocks were the biggest gainers this year? How risky are these stocks? Do they have emerging fundamental value that may be worth looking for next year? Here are the top five biggest stock market winners in 2017:
1. Macroasia Corporation (MAC)  Year-to-date: +812.8 percent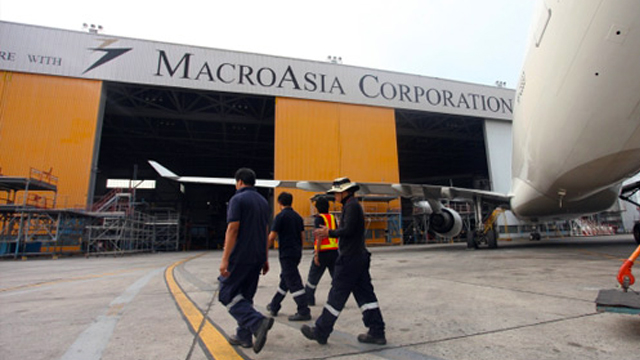 ADVERTISEMENT - CONTINUE READING BELOW
If you have invested in MAC shares at the beginning of the year with Php20,000 at Php2.41 per share, the total market value of your investment now would have been Php162,560.
MAC, majority owned and controlled by the Lucio Tan group, is engaged in aviation-support businesses at the Ninoy Aquino International Airport (NAIA) and Manila Domestic Airport. It also provides various services such as aircraft maintenance, repairs and overhaul services, in-flight catering services to name a few.
Annual revenues have been increasing by 11 percent per year from Php1.4 billion in 2011 to Php2.3 billion while profitability improved from net loss of Php170 million in 2014 to Php388 million in 2016. This year, the company's nine-month income has already reached Php935 million, up by more than 150 percent from Php360 million in the same period last year.
The strong earnings momentum of MAC along with prospect of other sources of earnings from its mining projects in future may help sustain the stock to rise further in 2018.
ADVERTISEMENT - CONTINUE READING BELOW
2. Integrated Micro-Electronics, Inc. (IMI) Year-to-date: +202.6 percent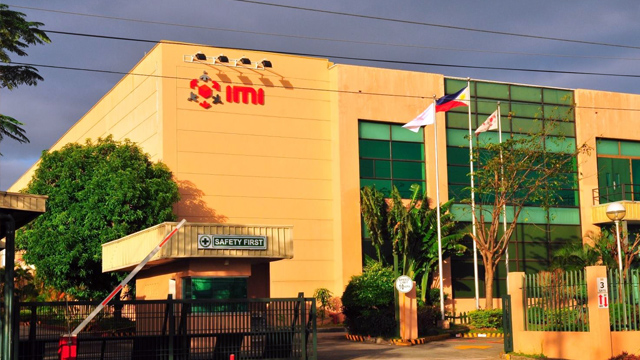 IMI, wholly owned subsidiary of Ayala Corporation, ranks 20th among the top 30 electronics manufacturing services (EMS) providers in the world. The company specializes in highly reliable and quality automotive and industrial electronics through its manufacturing plants in 15 countries.
Annual revenues of IMI has increased by eight percent per year from $575 million to $842 million in 2016 while net income rose by 54 percent per year from $3.2 million to US$28 million last year. This year, the nine-month revenues of IMI increased by 29 percent from $615 million to US$795 million, increasing its net income by 16 percent from $21 million last year to $24 million.
ADVERTISEMENT - CONTINUE READING BELOW
IMI is currently trading at Price-to-Earnings (P/E) ratio of 21x, but higher earnings growth outlook should provide some room for upside in the share price in the future.
3. Waterfront Philippines, Inc (WPI) Year-to-date: +189.9 percent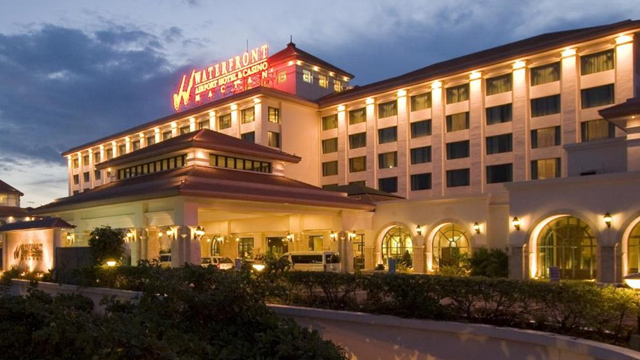 Unlike MAC and IMI, revenue growth of WPI has been limited for the past five years due to lack of expansion. Annual revenues hardly grew with average of one percent per year from Php2.0 billion in 2011 to Php2.1 billion in 2016.
ADVERTISEMENT - CONTINUE READING BELOW
WPI, an investment holding company that operates hotel and gaming businesses, has been losing annually since 2008 but in 2014, the company started to be profitable through declining depreciation expenses and lower interest expenses. Last year, WPI registered its highest net income in history at Php287 million. Its nine-month net income this year has already reached Php336 million.
Although the stock has almost doubled this year, WPI still looks undervalued at Price-to-Earnings (P/E) ratio of only 9.3x. It is also trading below its book value at Price-to-Book ratio of 0.47x but further upside in share price may be limited in the future due to lack of new sources of growth.
4. 2GO Group, Inc. (2GO) Year-to-date: +162.4 percent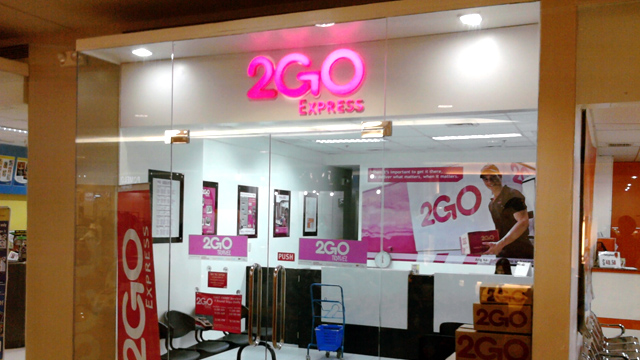 ADVERTISEMENT - CONTINUE READING BELOW
Share price of 2GO started to rise early this year when the news came out that the SM group has acquired 34.5 percent stake in 2GO's parent company. The stock continued to go up after changes in management team were made that saw the entry of Dennis Uy, founder of Phoenix Petroleum, who earlier bought 28.2 percent beneficial ownership in 2GO as the new chairman of the board.
But in July this year, 2GO, the largest premier logistics provider in the country, announced that it will be revising its financial statements for the past three years due to financial reporting errors. The adjustments were substantial, almost tantamount to be the biggest accounting scandal in history, where income previously reported has to be corrected by as much as 90 percent.
Despite the massive financial restatements, the stock did not fall by 90 percent but it has instead drifted downwards from a high of Php30 to Php20 per share.
ADVERTISEMENT - CONTINUE READING BELOW
Further advance in share price may be limited next year, as the company needs to grow its earnings to justify current stock valuation. Latest nine-month earnings results indicate current restructuring may take time as net income of 2GO fell to Php75 million compared to restated amount of Php467 million in the same period last year.
5. Harbor Star Shipping Services (TUGS) Year-to-date: +149 percent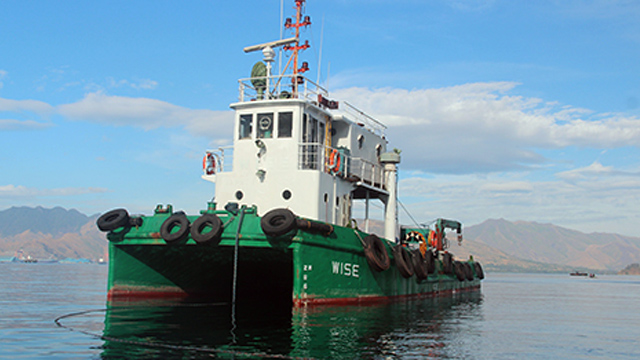 ADVERTISEMENT - CONTINUE READING BELOW
TUGS started to trade actively only late last year that continued this year, gaining as much as 174 percent from Php1.94 at the beginning of the year to as high as Php5.20. The stock has since corrected from profit taking to Php4.40.
TUGS, a leading integrated maritime service provider in the country that provides various services such as harbor assistance, towage, ship management among others, has grown its annual revenues by an average of seven percent per year from Php737 million in 2011 to Php1.04 billion last year.
Net earnings growth, however, has been volatile due to declining gross profit, which fell from 47 percent in 2011 to 33 percent in 2016, rising operating expenses, which increased from 18.5 percent in 2011 to 20 percent last year and increasing interest expenses. Latest nine-month earnings this year was Php68 million, down from Php82 million in the same period last year.
With uncertain earnings growth prospect, current Price-to-Earnings ratio (P/E) of TUGS at 43x is relatively high. Further upside of the stock may be driven by speculative valuation in the future as the company may become the subject of acquisition amidst consolidation in the sector.
ADVERTISEMENT - CONTINUE READING BELOW
*****
Henry Ong, RFP, is president of Business Sense Financial Advisors. Email Henry for business advice hong@businesssense.com.ph or follow him on Twitter @henryong888