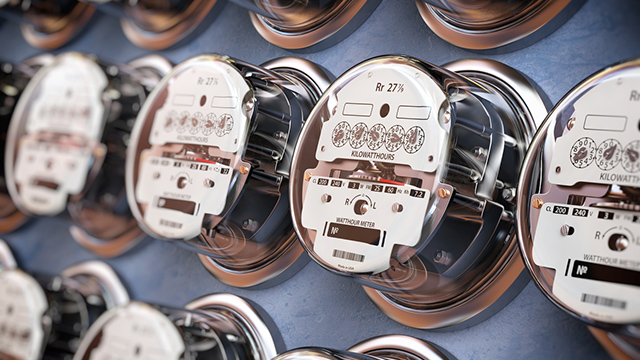 The Philippine stock market has been struggling to survive downward momentum for the first six months of the year since the PSE Index peaked at a record high in late January.
The PSE Index, which is composed of 30 blue chip stocks, has so far lost by as much as 23.7 percent from its 52-week high. All stocks in the PSE Index have registered losses during this meltdown except for one stock, the Manila Electric Company or Meralco.
ADVERTISEMENT - CONTINUE READING BELOW
Meralco gained 5.27 percent while the rest of the blue chip stocks in the PSE Index lost by an average of 20 percent. The stock did not only survive the turbulent ride in the market but went on to register its highest share price in five years.
Meralco became like a refuge by investors as the stock market broke down from its key support. Increased demand for the stock drove the share price of Meralco up 22 percent in two months from a low of Php291 per share to close at Php355.60 last week.
What made Meralco an attractive shelter among investors in the midst of market volatility? Why is the market so positive about Meralco at a time when the market is uncertain?
Here are the five things every investor needs to know about Meralco and why the stock may be one of the safest stocks to own during this market downtrend:
ADVERTISEMENT - CONTINUE READING BELOW
1. Strong competitive advantage to sustain long-term growth
One of the most important things to look for in a company is its ability to generate sustainable profits and earn high returns on investment for a very long period of time. The legendary investor, Warren Buffett, likes to call this competitive advantage of a company as the "moat."
Meralco enjoys this strategic advantage being the Philippines' largest electric power distributor with franchise area covering 6.4 million customer accounts in 36 cities and 75 municipalities, including Metro Manila and all of the provinces of Rizal, Cavite, Bulacan and parts of Batangas, Laguna and Quezon.
The combined revenue turnover of the business establishments that Meralco serves contribute more than 50 percent of the country's Gross Domestic Product (GDP). Meralco's franchise advantage makes it a virtual monopoly in the electric power distribution industry that guarantee the company sustainable long-term earnings.
ADVERTISEMENT - CONTINUE READING BELOW
2. Solid track record of steady cash flow and earnings
Meralco has consistently grown its revenues by an average of six percent per year over the last 20 years from Php85 billion in 1998 to Php282 billion in 2017. For the first three months of 2018, Meralco reported a six-percent increase in revenues from Php66 billion last year to Php70 billion this year.
About 98 percent of Meralco's total revenues come from power while the balance from non-power revenues such as Bayad Center and other services. Steady growth in revenues also translates to predictable growth in earnings and cash flows.
Net profit of Meralco, which represents 7.2 percent of revenues, has increased consistently by seven percent from Php5.0 billion in 1998 to Php20.4 billion in 2017. This year, Meralco reported its net profit for the first quarter grew by 10.2 percent from Php4.8 billion last year to Php5.3 billion this year.
Likewise, Meralco's operating cash flows also grew steadily by seven percent annually from Php7.8 billion in 1998 to Php28.4 billion in 2017. Healthy cash flow generation from consistent earnings growth enables the company to fund its internal funding requirements.
ADVERTISEMENT - CONTINUE READING BELOW
3. Growing dividend payouts translates higher income stream for investors
Meralco is one of the most reliable dividend payers in the market. As its earnings and cash flows grow over the years, its ability to pay dividends to its shareholders also increase.
Meralco pays out about 70 percent of its annual profits every year and has not missed a single year paying dividends for the last 25 years. Its dividend payment has grown by an average of 12 percent per year from only Php1.00 per share in 1992 to Php18.22 per share in 2017. This year, the company has already paid the first tranche of its dividends at Php8.06 per share with the balance expected to be distributed in the second half of the year.
Based on last year's full dividend payment of Php18.22 per share at current market share price of Php355.5 per share, the stock still has an attractive dividend yield of five percent.
ADVERTISEMENT - CONTINUE READING BELOW
4. Consistent increase in returns on capital to sustain growth
Meralco has managed to generate good returns on investments by shareholders over the years through steady growth of return on equity. Also known as return on net worth, this ratio measures how much profit a company generates with every peso investment by stockholders.
Meralco's average return on equity has consistently increased over the years from 7.56 percent in 2007 to 27.5 percent last year. This year, Meralco reported that its first quarter net profit represents eight percent return on equity, higher than the same period last year of seven percent.
Consistent growth in earnings and high dividend payout ratio for stockholders should keep Meralco's financial management efficient at above average returns on capital.
5. Reliable long-term share price appreciation
Utility stocks like Meralco do not trade at high Price-to-Earnings (P/E) ratios because they typically are mature companies with relatively lower but steady earnings growth.
ADVERTISEMENT - CONTINUE READING BELOW
In a market environment where uncertainty is high and share prices are falling, Meralco offers a good defensive play because of its predictable financial characteristics. A quick look at the historical share price performance of Meralco shows that the stock has grown by an average of 12 percent per year from only Php19.30 in 1992 to the current share price of Php355.60 per share.
Given this 12-percent historical growth rate, the stock can possibly double in value in six years. This is not to mention the cash dividends that you will receive every year at five percent or more depending on the actual share price you paid.
*****
Henry Ong, RFP, is president of Business Sense Financial Advisors. Email Henry for business advice hong@businesssense.com.ph or follow him on Twitter @henryong888