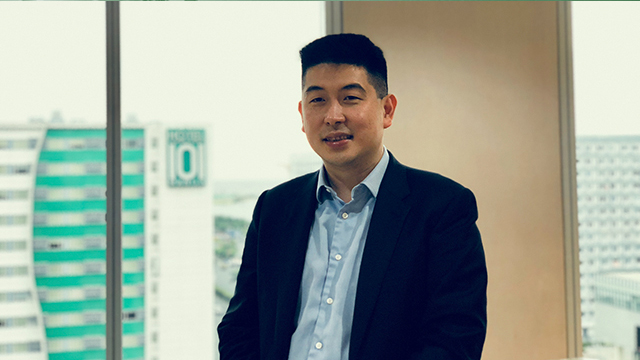 DoubleDragon Properties is now awaiting for approval from the Philippine Stock Exchange (PSE) after it has obtained clearance from the Securities and Exchange Commission (SEC) to finalize its plan to raise as much as Php7.5 billion via a follow-on offering.
A follow-on offering (FPO) happens when a listed company issues new shares to the investing public, similar to an Initial Public Offering (IPO) to raise funds for expansion.
ADVERTISEMENT - CONTINUE READING BELOW
There are two types of follow-on offerings: diluted and non-diluted. A diluted follow-on offering results in the company issuing new shares of stock, which lowers pro-rata ownership of existing shareholders.
A non-diluted follow-on offering, on the other hand, results in the company issuing shares that were previously acquired from the open market and do not affect existing ownership structure.
In the case of DoubleDragon, the follow-on offering will come from 135 million new shares, which will dilute existing ownership of major shareholders Edagr "Injap" Sia and Tony Tan Caktiong from a combined share of 74 percent to roughly 68 percent.
DoubleDragon shall confirm the timetable and final pricing of the follow-on offering once the PSE has given the go-signal of the plan, which may happen few weeks from now.
Related story: Injap Sia's DoubeDragon Selling New Shares in a Follow-On Offering to Raise Php7.5B
With the stock market falling lately, what are the prospects of DoubeDragon's plan to sell new shares at a good price? How will the follow-on offering affect the expansion plans of DoubleDragon? How will the expansion benefit the long-term value of DoubleDragon's stock price?
ADVERTISEMENT - CONTINUE READING BELOW
Here are the five things that every investor needs to know about the planned follow-on offering of DoubleDragon and how to profit from it:
1. Strong recurring income growth
DoubleDragon's business model has slowly transitioned from a property developer to a property leasing company over the years as its asset base starts to generate strong recurring earnings.
Last year, DoubleDragon reported that its rental income from retail and office properties increased almost four times from Php268 million in 2016 to Php909 million in 2017. Its hotel revenues also grew by five times from Php79 million in 2016 to Php397 million in 2017.
The strong growth momentum from DoubleDragon's recurring income base is expected to carry through this year and the next few years as the company expands its leasable assets from retail and office leasing to hospitality and industrial.
The prospect of DoubleDragon becoming a property player with a focus on developing recurring income assets make the company less affected by temporary declines in business cycles.
ADVERTISEMENT - CONTINUE READING BELOW
2. Aiming to be the leading community mall
DoubleDragon is scaling up its community mall expansion to become the largest player in the first and second-class municipalities in the Philippines.
CityMall Commercial Centers, which is 66-percent owned by DoubleDragon and 34-percent owned by SM Investments Corp, currently operates a total of 26 CityMalls with an average occupancy rate of 95.3 percent.
The company plans to open 20 more CityMalls this year, which are currently under construction. DoubleDragon intends to establish 100 CityMalls in prime locations in the country by year 2020 with a total leasable area of 700,000 square meters.
The growth in revenues from CityMalls as contributed by expansion of mall development is expected to contribute a bulk of DoubleDragon's total revenues in the future.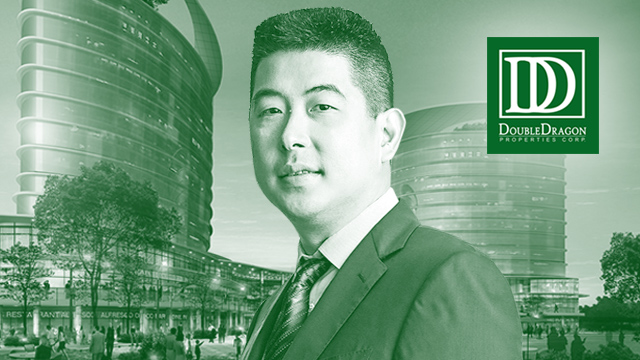 ADVERTISEMENT - CONTINUE READING BELOW
3. Expanding into the growing industrial leasing sector
DoubleDragon is planning to invest about 29 percent of the funds that it will raise from the follow-on offering into an industrial leasing business.
The company intends to build a portfolio of 100,000 square meters of leasable space by 2020, through its wholly owned subsidiary, CentralHub Industrial Centers Inc., in eight strategic locations all over the country. 
DoubleDragon has already secured sites in Tarlac City from North Luzon and Iloilo City from the Visayas. These two CentralHub sites are expected to have a total of 54,000 square meters of leasable space.
The first CentralHub will be located on a 6.2-hectare property inside Luisita Industrial Park in Tarlac City, where the phase one of the project is already 45.1-percent complete as of February this year. The construction of the second CentralHub, which is a 3.9-hectare property located in Iloilo City is already underway.
DoubleDragon intends to start its leasing operations as soon as the first phase of the two projects is completed. The company continues to explore potential locations for its CentralHub expansion in other parts of the country.
ADVERTISEMENT - CONTINUE READING BELOW
4. Building a niche market in the hospitality space
In 2016, DoubleDragon acquired 70 percent of Hotel of Asia, Inc., which operates Injap Tower Hotel, Jinjiang Inn Ortigas, Jinjiang Inn Makati and Hotel 101 Manila. As a result of the acquisition, the group contributed Php397.5 million in revenues to the company by the end of 2017.
DoubleDragon is planning to expand its hotel portfolio through this subsidiary, Hotel of Asia, Inc., from the current 866 rooms to 5,000 rooms by 2020, which will be equivalent to 100,000 square meters of leasable space.
About 39 percent of the expected proceeds from the follow-on offering shall be used to partially finance the roll-out of its two hotel brands, Hotel 101 and Jinjiang Inn.
Currently, DoubleDragon has only one hotel under construction, which is the Hotel 101 Fort. With the funds expected to be raised from the offering, the company intends to build branches of Hotel 101 in Bohol, Davao, Boracay and Jinjiang Inn in Boracay and Cagayan de Oro.
ADVERTISEMENT - CONTINUE READING BELOW
5. Pricing the stock at Php50 per share target
DoubleDragon is hoping to raise as much as Php7.5 billion by selling up to 150 million new shares at the target price of Php50 per share. The current share price of the stock, however, has fallen by 28 percent from a high of Php42.00 per share this year to a low of Php29.80.
The stock has traded within a limited range between Php30 to Php32 per share since the stock market correction began last February. Will the stock of DoubleDragon recover soon?
Pricing of a follow-on offering is always market-driven. The final price of the offering is usually at a discount to current price. In order for DoubleDragon to raise the amount of funding it needs, current market price of the stock must go up higher than Php50 per share.
Assuming the average discount offered by the follow-on offering to market price is at 20 percent, the current price theoretically must trade at least at Php62.5 per share. At the current price of Php31.95, target price offers upside potential of almost 100 percent.
ADVERTISEMENT - CONTINUE READING BELOW
This target may never be reached, however, considering the prevailing market pessimism, but with the expected follow-on offering, the stock has nowhere to go but up.
*****
Henry Ong, RFP, is president of Business Sense Financial Advisors. Email Henry for business advice hong@businesssense.com.ph or follow him on Twitter @henryong888