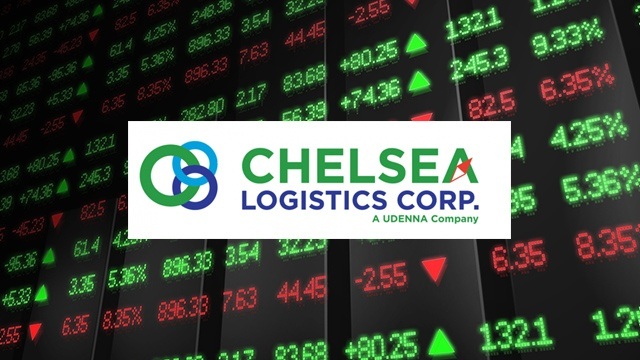 Leading shipping provider Chelsea Logistics Holdings Corp (CLC) is gearing up for its Initial Public Offering (IPO) this month. The company is raising Php5.8 billion by selling 546 million new shares to the public, equivalent to 30 percent of its expanded equity, at Php10.68 per share.
Early market indications show that the demand for the IPO by investors has exceeded the total number of shares available for sale by at least three times. An oversubscription indicates that there is a shortage of IPO shares to satisfy market demand, which could lead to higher share price once the stock is listed.
ADVERTISEMENT - CONTINUE READING BELOW
But before you get too excited about the prospects of making money from the IPO, it is important that you also understand the fundamentals behind the company. What are the growth prospects of the company in terms of revenues and earnings? How stable is the financial position of the company? How reliable is the management team? How reasonable is the share price offering?
When you get to know the fundamentals of the company, you also get to know the risks of your investment. The risks that you are willing to take will dictate your investment strategy. Here are the five things every investor need to know about Chelsea Logistics IPO:
1. Strong revenue growth prospects
A growing economy will not be possible without mobilization of goods and people. In the Philippines, considering the archipelagic location of the country, a bulk of the domestic trade is transported by shipping. The growth of the shipping industry is closely tied to the national economy that its growth rate for the past five years has almost mirrored that of the GDP. 
ADVERTISEMENT - CONTINUE READING BELOW
With the economy expected to remain strong, the growth prospects of CLC, being a leading shipping provider, should bode well for its revenues. CLC's revenues have grown by an average of 28 percent per year from Php1.8 billion in 2014 to Php2.9 billion in 2016. This year, revenues should grow further from acquisition of additional vessels and possibly other shipping and logistics companies.
Some of the major customers of CLC are Phoenix Petroleum, Cebu Pacific Air, Petron Corporation, Seaoil Philippines, Chevron Philippines, Pilipinas Shell and various other oil companies.
2. Healthy cash earnings margins 
While revenue growth has been consistent, net income growth of CLC has been somewhat erratic. It started with Php139 million in 2014, falling to Php98 million in 2015 before recovering to Php132 million in 2016. The reason for such movement was due to the increase in depreciation expenses and interest charges brought about by the company's expansion efforts.
But looking at the operating profitability of the company by adding back non-cash depreciation expenses and interest charges to net income, cash earnings margins have historically increased from 31 percent in 2014 to 35 percent in 2016. As of the first quarter of 2017, CLC reported that its cash earnings margins stood at 47 percent.
ADVERTISEMENT - CONTINUE READING BELOW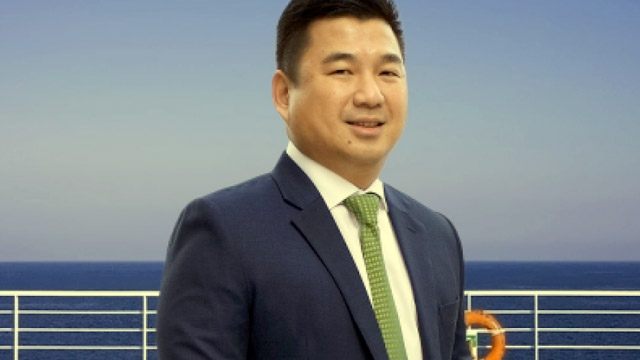 3. Moving towards a more stable financial position
CLC has been financing its expansion by borrowing since last year. The company has total current liabilities of Php6.3 billion, Php4.6 billion of which are interest-bearing loans against total current assets of Php2 billion as of the first quarter of 2017.
With more liabilities than assets, CLC may not be financially liquid. It may not be able to pay off all its obligations if all liabilities fall due at one time. But after the IPO, CLC is expected to raise Php5.5 billion net of expenses, which should boost its cash reserves.
ADVERTISEMENT - CONTINUE READING BELOW
The cash proceeds from the IPO will improve total current assets of CLC to Php7.5 billion, which should be enough to cover total current liabilities of Php6.3 billion and make the company financially stable.
4. Management with proven track record
After the IPO, CLC will be 70 percent owned by Dennis Uy, the man behind the success of Phoenix Petroleum Philippines. When Uy listed Phoenix Petroleum in 2007, the total revenues of the company was only Php2.4 billion with net income of Php122 million. Today, 10 years after its IPO, Uy was able to grow the business to revenues of Php30.6 billion with Php1.1 billion in net income.
This performance reflected favorably on its share price, which increased the market capitalization of Phoenix Petroleum from Php1.4 billion when it was first listed to Php16.5 billion today. With a reliable track record of success by Uy, there is a good chance CLC may also follow the same path.
ADVERTISEMENT - CONTINUE READING BELOW
5. Reasonable Share Price Valuation
CLC initially priced its IPO shares at Php14.63 per share but later discounted it by 27 percent to Php10.68 per share to give investors more upside opportunities.
If the IPO will be valued using P/E ratio based on recent historical earnings, the stock will be perceived as comparatively expensive at 148x versus market average of around 19x. Even if you assume that the net income for this year will double, the prospective P/E ratio will still be expensive at 74x.
But valuing a stock does not come from mere comparison because every stock is unique in itself. True valuation must come from its own fundamental merits. If you believe that the share price of CLC will outperform in the long-term based on the fundamentals, current offering IPO price should be reasonable.
For example, the average return on equity of CLC from the last three years was around six percent. Based on the expanded capital of the company after the IPO at Php13 billion, given management track record, the annual earnings of the company should eventually reach a minimum of Php780 million. This higher earnings prospect should translate to a higher share price.
ADVERTISEMENT - CONTINUE READING BELOW
There are many strategies that you can apply when investing in IPO to manage your risks. You can wait for the stock to get listed first and buy the moment it starts to correct below its IPO price or you can buy some shares now and buy some more when it gets listed to make sure that you don't lose any opportunity. 
*****
Henry Ong, RFP, is president of Business Sense Financial Advisors. Email Henry for business advice hong@businesssense.com.ph or follow him on Twitter @henryong888