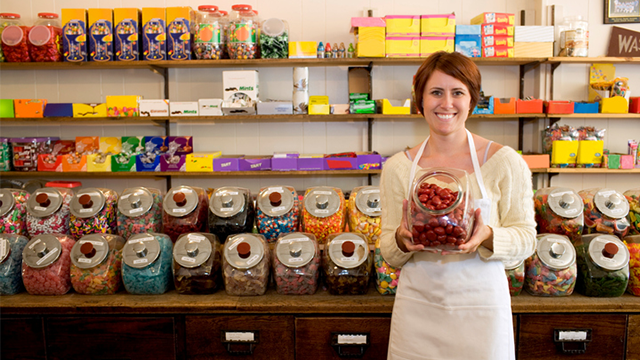 Not many are aware that there is a global celebration about entrepreneurship around the world that is happening every third week of November.  This week, there are more than 10 million people from 160 countries who are participating in 35,000 events to celebrate the Global Entrepreneurship Week or GEW. 
GEW aims to recognize entrepreneurs and their contributions to economic development, as well as inspire people from all walks of life to consider entrepreneurship as one way to become financially independent.
ADVERTISEMENT - CONTINUE READING BELOW
Founded in 2007 as a result of Enterprise Week UK and Entrepreneurship Week USA, GEW was officially launched as an entrepreneurial awareness campaign. Through the years, the GEW has grown to be a platform for business collaborations among entrepreneurs, as more opportunities and ideas are exchanged through the various activities during the week.
According to a research by Global Entrepreneurship Monitor based in the US, only 6.2 percent of the adult population in the Philippines are established business owners, while about 18.4 percent are engaged in early stage entrepreneurship.
Business failure, however, is also high at 12.6 percent due to poor profitability and lack of capital.  Although about half of the population at 46 percent has a positive view about entrepreneurship, there are about 38 percent of them who are not sure about going into business because of fear of failure.
Many people are hesitant to go into entrepreneurship because they don't have the right skills and training to start up a business. Sometimes, it is also the environment that discourages people to go into business.
ADVERTISEMENT - CONTINUE READING BELOW
If people are more confident and knowledgeable and the market environment is more entrepreneurial, there will be more business opportunities that can result to more employment.
The Global Entrepreneurship Development Institute based in Washington DC estimates that if the conditions of entrepreneurship in the Philippines is improved by 10 percent, the economy could increase by US$ 241 billion.
The Philippines is one of the 160 country participants of the Global Entrepreneurship Week. How do we help celebrate GEW to help raise entrepreneurial awareness? Here are the five ways you can celebrate GEW:

ADVERTISEMENT - CONTINUE READING BELOW
1. Celebrate passion
Everyone is passionate about something. What gets you excited every morning when you wake up? If you align your passion with whatever you are doing now, you can easily find ways to excel and grow. You may not be very experienced in business but if you find your passion in making your business idea work, you will take time to learn and improve your skills to succeed.  
Megaworld founder Andrew Tan said, "Do not rush into a business just because you have the capital. You'd lose your shirt if you jump into it recklessly. Do your homework first. Study the market and look for that golden opportunity. Whatever business you choose to go into, it must be something that you can pursue with passion".
2. Celebrate innovation
Think about Uber, Waze, Grab Car and Airbnb. These are innovative ideas that were created out of a need to solve a particular problem. Becoming an entrepreneur is more than starting up a business of your own. It is about having the ability to provide better solutions by innovating new products and services that will add value to consumers.
ADVERTISEMENT - CONTINUE READING BELOW
Innovation always starts by asking the right questions. Observe the difficulties experienced by consumers and solve it by coming up with a better product. Albert Einstein said, "If I had an hour to solve a problem, I'd spend 55 minutes thinking about the problem and 5 minutes thinking about solutions."
3. Celebrate failure
Every entrepreneur encounters failure at one point or another. Failure happens for a lot of reasons. Failure may be painful but should not be the endpoint of an entrepreneur's career. It should serve as a valuable experience that every entrepreneur must learn from, in order to grow and succeed.
Forbes' richest man in the Philippines, Henry Sy, said, "There is no such thing as overnight success or easy money. If you fail, do not be discouraged; try again. When you do well, do not change your ways."
4. Celebrate independence
There is no greater satisfaction than having the freedom to determine how much income you want to earn and being able to manage your own time. Becoming an entrepreneur allows you to chart your own destiny by not being dependent on anyone. You make your own decisions that will determine the success or failure of your business.
ADVERTISEMENT - CONTINUE READING BELOW
Mang Inasal founder Injap Sia said, "Don't waste your time on always tinkering on your 'Big Dream', rather, spend your time on finding ways how to equip yourself with what is needed to reach that goal as soon as possible. When I was starting out, I have noticed that some people have a very good plan, but they are quite busy just thinking of it, talking about it, and perfecting it, but they don't act on it fast, so eventually someone else is ahead of them already."
5. Celebrate success
There is no shortcut to entrepreneurial success. You need to start somewhere, spend some time building the business and make it work. Ideas and opportunities do not come out of nothing. They are results of hard work and research. You need to have the right attitude and determination to look out for innovations and ideas.
Business tycoon John Gokongwei, Jr. said, "Success is not necessarily connections, or cutting corners, or chamba—the three Cs of bad business. Call it trite, but believe me: success can be achieved through hard work, frugality, integrity, responsiveness to change, and most of all, boldness of dream. These have never been easy slogans for me. I have lived by them."
ADVERTISEMENT - CONTINUE READING BELOW
To learn more about Global Entrepreneurship Week, visit the official website at gew.co.
*****
Henry Ong, CMC, is president of Business Sense Financial Advisors. Email Henry for business advice hong@businesssense.com.ph or follow him on Twitter, @henryong888.