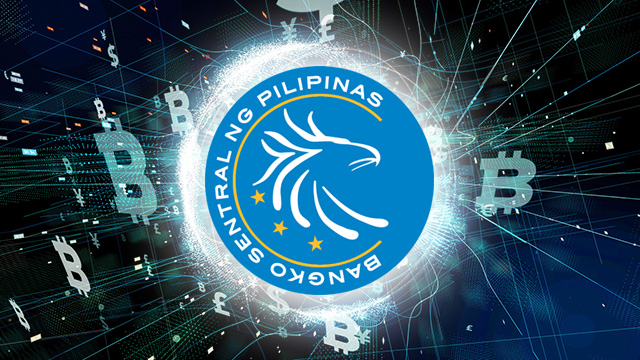 The number of companies applying for cryptocurrency or virtual currency exchanges (VCE) license from the Bangko Sentral ng Pilipinas (BSP) has gone up to 29 as of early April, according to various newspaper reports published Wednesday, April 11.
That's more than double the 12 applicants mentioned by the central bank as of end-2017. So far, the BSP has licensed only two VCEs in the Philippines—Bitcoin exchanges Coins.ph and Satoshi Citadel Industries.
ADVERTISEMENT - CONTINUE READING BELOW
VCEs are business entities that trade virtual currencies such as Bitcoin (BTC), Ether (ETH) or Stellar Lumens (XLM) with fiat currencies such as the Philippine peso (PHP), US dollar (USD) or Japanese yen (JPY). They operate pretty much like BSP-licensed foreign exchange shops where customers go to buy and sell fiat currencies.
The surge in the number of companies vying for a VCE license in the Philippines is a sign of the growing willingness of Philippine residents and businesses to try cryptocurrencies as a medium for financial transactions, particularly payments and remittances. A Financial Times survey last year found that 2.9 percent of respondents in the Philippines used cryptocurrencies at least once compared to the average of 2.5 percent in Southeast Asia.
Noting the surge in interest for VCE licenses, the BSP is taking a closer look at the business activities of the applicants to make sure they are engaged only in purely exchange functions.
ADVERTISEMENT - CONTINUE READING BELOW
Those offering additional products and services such as electronic wallets that facilitate storage of virtual currencies will be asked to obtain other permits such as a license to operate as an electronic money issuer (EMI), according to the newspaper reports.
"If the business model requires [clients] to maintain a wallet, then it is but proper that they would be required to obtain an EMI license," said BSP Deputy Governor Chuchi Fonacier in a report by BusinessWorld newspaper.
Obtaining an EMI license would add more requirements for these companies, as outlined in BSP Circular No. 649. Most notable of these requirements is a minimum paid-up capital of Php100 million, which is the same amount required of rural and cooperative banks based in Metro Manila. Rural and cooperative banks in Cebu and Davao are required to have a minimum capital of only Php50 million.
In January 2017, the BSP published Circular No. 944, which detailed regulations for VCEs and the requirements to obtain a license to operate as one. In the circular, the BSP stated that all VCEs will operate as remittance and transfer companies, which means that they will be registered with the Anti-Money Laundering Council and undergo mandatory training on anti-money laundering policies.
ADVERTISEMENT - CONTINUE READING BELOW
Related story: What You Need to Know About PH's Bitcoin and Cryptocurrency Startups
As of end-2017, only Bitcoin exchange Coins.ph has obtained both a VCE and EMI license from the BSP, becoming the first blockchain-powered startup in Asia to have an EMI license from a monetary regulator.
Related story: After Warning Vs Cryptocurrencies for Years, Bangko Sentral Grants First-Ever E-Money License to a Bitcoin Startup 
Fonacier's statements are in line with the BSP's open-minded but cautious approach to regulating cryptocurrencies. In a forum held by the Shareholders' Association of the Philippines last March, BSP Governor Nestor Espenilla Jr. clarified that while the central bank does not endorse the technology, it will not restrict its potential for innovation.
"The BSP allows the market to develop, but it has also issued regulations to uphold consumer protection and maintain financial stability," said Espenilla in the forum. "The BSP does not endorse or promote privately issued cryptocurrencies, but aims to address it as it intersects with the financial system."
ADVERTISEMENT - CONTINUE READING BELOW
Related story: 3 Truths and Myths About Cryptocurrency in PH, According to BSP Governor Espenilla
*****
Lorenzo Kyle Subido is a staff writer of Entrepreneur PH