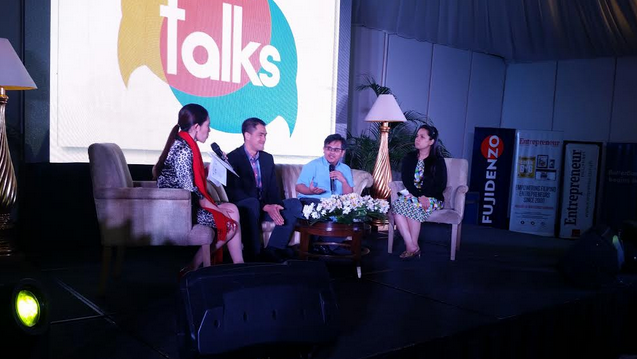 There are only five weekends left before 2015 ends. As we look forward to a brand new year, you may already be looking for the next investment or business opportunities to consider and take to start the year right.
Last Tuesday (November 24), during the recent Entrep Talks (Entrepreneur magazine's signature event), business expert and educator Carlo Calimon shared some business trends to watch out for in 2016, which entrepreneurs can capitalize in.
ADVERTISEMENT - CONTINUE READING BELOW
1. Mobile applications
With an estimated 44 million Filipinos going online, it is expected that there would be a further surge of mobile applications and games in the coming year. "Almost everybody has a smartphone. If you look at the marketplace, everyone's transitioning to mobile," Calimon said.
Earlier this year, local tech firm Xurpas had a very successful public listing in the Philippine Stock Exchange. It serves as a testament that a local business, especially within the tech industry, can grow into a billion-peso company in less time.
IT experts and gaming enthusiasts are expected to continue working on tech projects and who knows, they may be launching the next top-selling app not just in the country but in the world next year.
2. Delivery and transport services
The Philippines was recently ranked by mobile app Waze as among the top countries where road traffic situation has gone worst. This was based on a survey with the app's users as respondents just this year. Needless to say, the situation is not expected to improve soon.
ADVERTISEMENT - CONTINUE READING BELOW
"With all the traffic going on, everybody's looking for convenience. Anybody who can provide convenience in transport or delivery services, which would be helpful to consumers, will surely be at an advantage," Calimon asserted. 
The market can relate this to the current popularity of GrabTaxi and Uber, two new local players that have been offering more options to commuters, leading to their robust growth so far.   
3. Food
It's no secret that Filipinos love food, but over the years, they have collectively learned to appreciate variety, and crave for dishes that are beyond the typical native taste. "The trend right now points to new food concepts: new brands, new tastes, new varieties. Tamang tama maraming gumagraduate sa cooking school, so there are a lot of chefs who have the potential to come up with the next big thing," Caliman said.
4. Online business
It could be freelancing, marketing, or shopping, but the World Wide Web has become a marketplace of its own, and it is bound to get bigger.
ADVERTISEMENT - CONTINUE READING BELOW
The number of Filipino freelancers has grown to millions. Thus, according to experts, it's time to jump into the fray and make creative services available online.
"We are known to be creative especially in the multimedia. There's a growing demand for creatives abroad. It's a good time to export content," Calimon said.
Aside from labor, online shopping is also fast becoming popular in the market. Getting into e-commerce could be a cost-effective way to start a small business.
5. Outsourcing
The BPO industry is expected to grow into a $25-million industry by the end of the year, and yet, some areas remain untapped.
"The healthcare side in the BPO segment only accounts for about 2% to 3% of the multi-million industry. It may be a good time to invest now while it's still young," the expert said.
But at the end of the day, these tips would all be naught without the heart and drive for entrepreneurship. "Passion will keep you pushing for your business because it's not an easy road. Work hard, do well and money will follow," Calimon ended.
ADVERTISEMENT - CONTINUE READING BELOW
*****
If you missed this important session, there's still chance to take part in our other upcoming event, 'Trep Talks, which is set this Saturday (November 28). Click here to register for free.