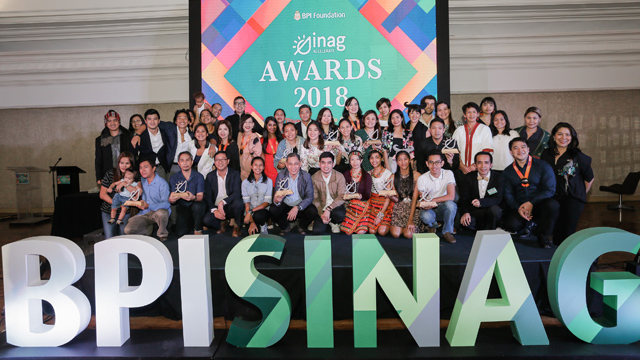 Five social enterprises that are mainly dedicated to agriculture, upcycling and helping rural communities emerged as winners of the Bank of the Philippine Islands (BPI) Sinag Awards 2018, which were announced on September 21.
These outstanding social enterprises are Carbon Cycle Processing Inc., Junk Not Handicraft, Palamigan Co., Saret Organic Farmville and Uproot Aquaponics. Each of them received the grand prize of Php500,000 in cash grants and are entitled to special mentorship programs to advance their businesses.
ADVERTISEMENT - CONTINUE READING BELOW
Carbon Cycle engages in buying and selling of scrap items in order to provide solar thermal processors for farmers. The company also has plans to venture into renewable energy in the long run.
Another enterprise that engages in upcycling, Junk Not Handicraft is a small-scale furniture brand that uses discarded materials and transforms them into eco-friendly pieces of furniture.
Palamigan Co., meanwhile, creates micro ice plants that use the brine immersion cooling technique, making it more affordable especially for ice-based businesses outside of the metro.
Saret Organic Farmville is an agri-enterprise that works with poor upland farmers in Bulacan and sources agricultural crops from them such as cacao, turmeric and cayenne to produce chocolate bars and other products.
Lastly, Uproot Aquaponics promotes urban farming and aims to alleviate hunger, malnutrition and unemployment in the country through their community shared aquaponics, or containers where families and communities can plant their own food without having to use a large parcel of land.
ADVERTISEMENT - CONTINUE READING BELOW
Now on its fourth year, the BPI Sinag Accelerate program is the BPI Foundation's initiative to help fledgling social enterprises grow and develop through business boot camps and in-depth mentoring sessions. The whole program lasted over six months, from the deadline of the application call in May to the pitching and awarding in September.
"These five (social enterprises) right now here, if ever there's a trait which the judges saw in them, it's that they've got commitment. I bet my bottom peso that they would still be around; they would be able to sustain their social enterprises 10, 15, 20 years later. We saw that in all of them," said Maricris San Diego, Executive Director of BPI Foundation, during the press conference after the awarding.
BPI Foundation also awarded the top six to 10 social enterprises with Php100,000 each. These are: Calaboo Dairyard, Inc., Cocoasenso Corp., Edaya Cordillera, Got Heart and EKOLIFE.
The panel of judges includes Jessymel Cruz of BPI Business Banking, Rico Gonzalez of xchange, Dr. Eduardo Morato, Jr. of Bayan Academy, Priya Thachadi of Villgro Philippines and Rhyan Uy of EO - Executive Optical.
ADVERTISEMENT - CONTINUE READING BELOW
The finalists were judged based on their social impact (30 percent), financial performance (30 percent), sustainability (15 percent), competitive advantage (15 percent) and scalability and replicability (10 percent).
*****
Pauline Macaraeg is Entrepreneur PH's data journalist. Follow her on Twitter @paulinemacaraeg