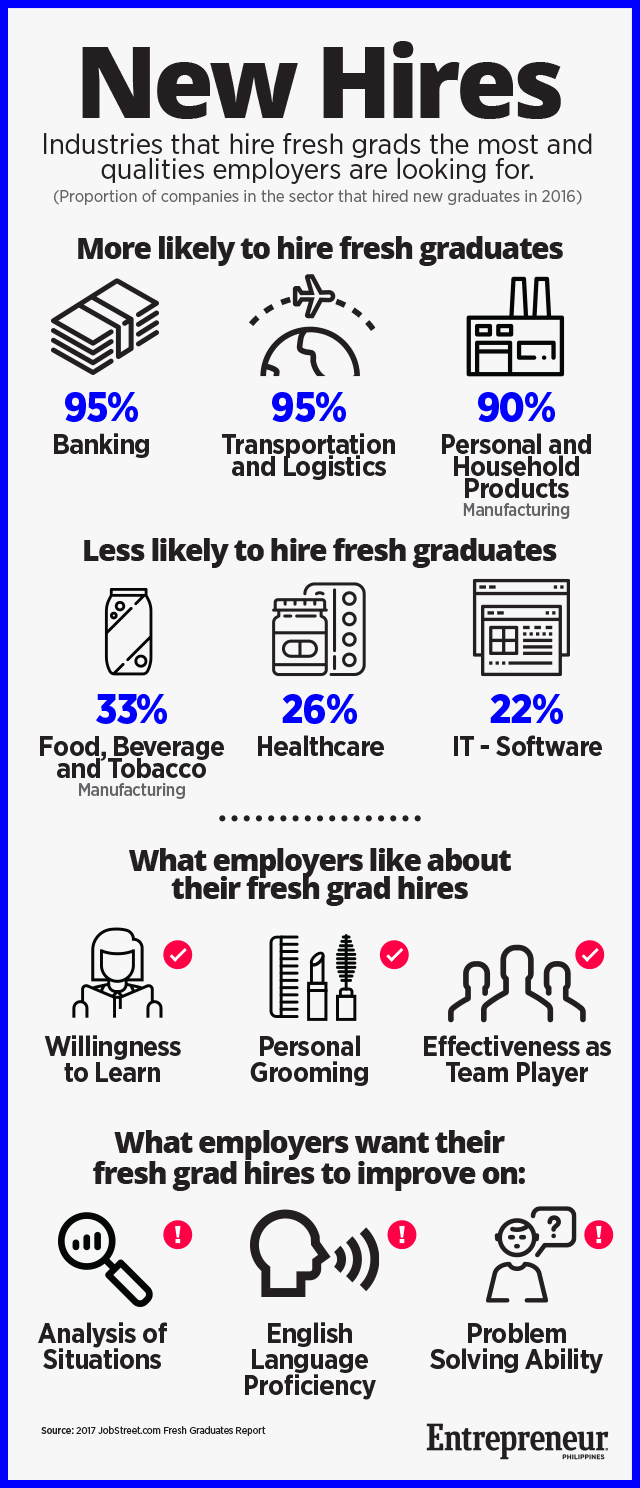 Online job portal JobStreet.com recently released the 2017 edition of its annual Fresh Graduates Report, which used data gathered from employers who post job openings on its website.
The report included the "Employers' Survey on Fresh Graduate Hiring Preferences," which revealed the industries that usually hire fresh graduates as well as those that do not. JobStreet.com also listed the skills of fresh graduates that most impressed employers as well as those that need more improvement.
The survey showed that the banking and transportation and logistics industries were the most "fresh graduate-friendly". About 95 percent of companies in both industries hired a fresh graduate in 2016. The personal and household products manufacturing industry was a close third at 90 percent. All three of these industries were well above the survey-wide figure of 80 percent.
Meanwhile, the survey also revealed the three industries that had the least number of companies that hired fresh graduates last year: manufacturing of food, beverage and tobacco; healthcare and IT - software.
ADVERTISEMENT - CONTINUE READING BELOW
When asked why their companies did not hire fresh graduates, 43 percent of employers said that they "only have specialized positions". Other common reasons given were the lack of job vacancies open to fresh graduates and the requirement for all applicants in their companies to have prior work experience.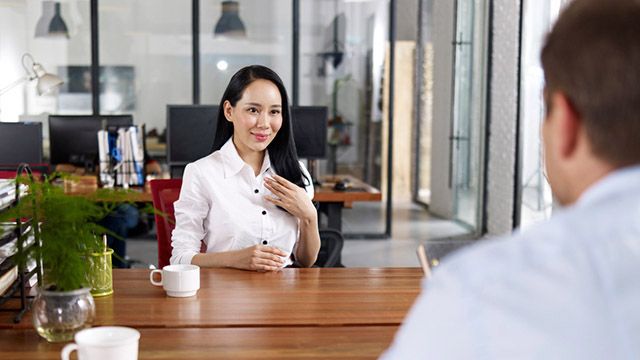 The survey also showed employer preferences when hiring fresh graduates. JobStreet.com noted a shift from its previous survey, as employers said that attitude, field of study and asking salary were the biggest factors they were looking at when hiring a fresh graduate. The year before, employers focused more on work experience from internships and part-time employment.
In addition, the report detailed what employers thought of their fresh graduate hires. "As for their actual experience in employing fresh graduates, they are impressed with their new hires' willingness to learn, personal grooming and effectiveness as team players," said JobStreet.com in a press release.
ADVERTISEMENT - CONTINUE READING BELOW
On the other hand, employers listed three key skills that they felt their fresh graduate hires need to work on the most: analysis of situations, English language proficiency and problem-solving ability.
The employers' survey was conducted last February and consisted of 644 companies.
*****
Lorenzo Kyle Subido is a staff writer of Entrepreneur PH