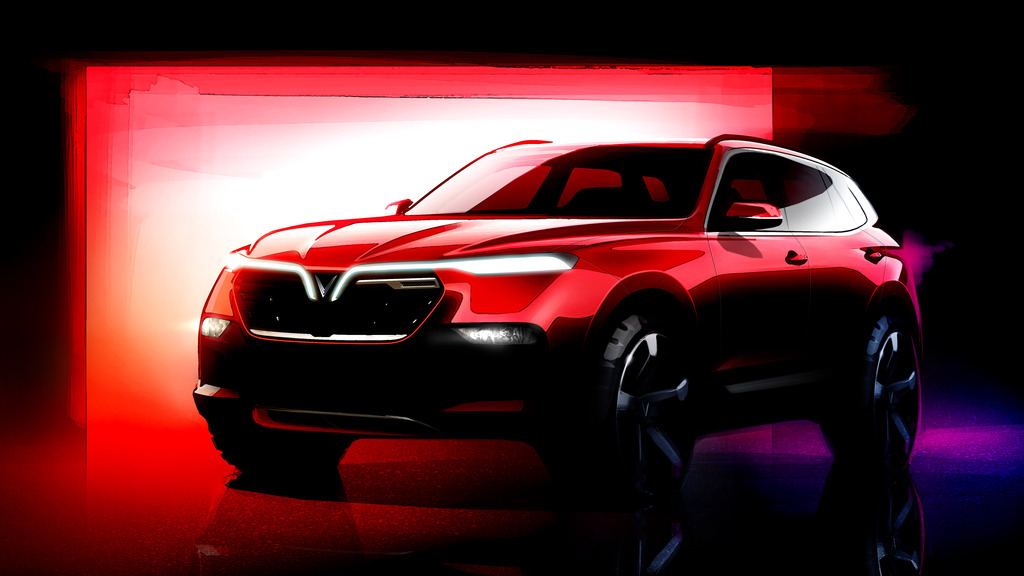 A rendering of the SUV VinFast is planning to unveil at the Paris Motor Show in October 2018
A Vietnamese car company is preparing to launch its own range of vehicles by premiering it at the Paris Motor Show in October this year.
It is the first time a Vietnamese manufacturer will participate in a major international automotive show.
ADVERTISEMENT - CONTINUE READING BELOW
VinFast bills itself as Vietnam's first high-volume automotive manufacturer. It is a subsidiary of Vingroup, the country's largest private corporation, which has interests in real estate, hospitality and tourism, hospitals and healthcare services and educational institutions.
In a press release, VinFast said the two models that will be unveiled in Paris are a "large SUV and a large saloon." Both are designed by premium Italian automotive design firm Pininfarina, which has designed cars for such brands as Ferrari, Alfa Romeo, Maserati, Fiat, as well as General Motors (GM) and Peugeot.
The company said its cars are imbued with "Vietnamese spirit, Italian design and German technology." It added that the two initial cars were developed to international standards following a public vote by the Vietnamese people from among a range of options in October 2017.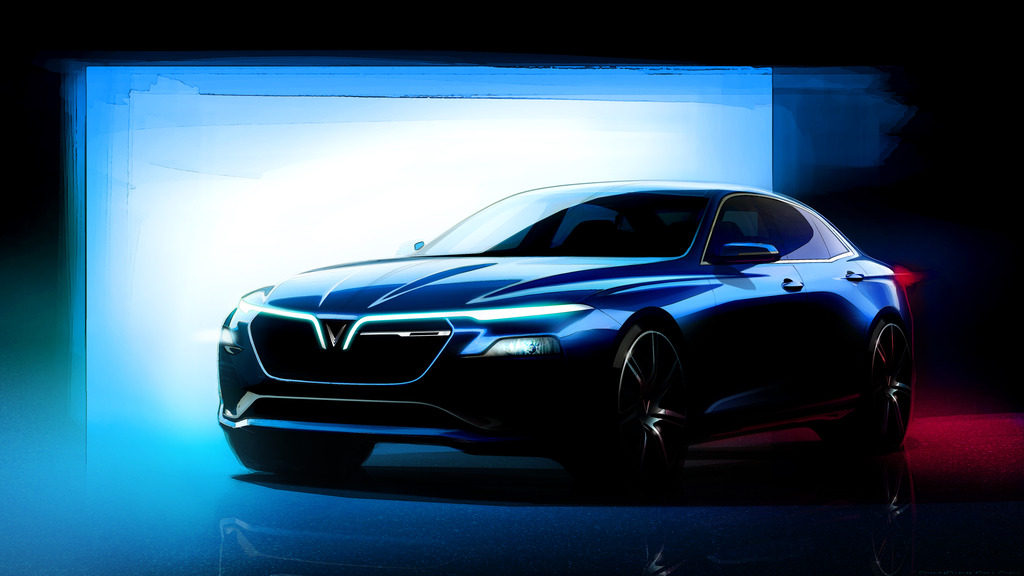 ADVERTISEMENT - CONTINUE READING BELOW
VinFast's other car model is a large saloon, according to the company
Deliveries of the cars to buyers in Vietnam will start in September 2019. The company said it will quickly follow up the two cars with new concepts, including a city car, an electric vehicle and an electric bus, and will be ready to export the vehicles to select markets worldwide "in the coming years."
First volume car manufacturer in Vietnam
"We have the resources, scalability and commitment to become a significant new player in the global automotive industry," said James DeLuca, CEO of VinFast Trading and Production. "We are immensely proud to be the first volume automotive manufacturer in Vietnam, and the first to participate in a major international motor show. We look forward to introducing our new brand and two new models in Paris. Our show stand will also prominently feature the best of Vietnam, demonstrating the passion and tenacity that we will bring to the global automotive stage."
ADVERTISEMENT - CONTINUE READING BELOW
VinFast said its cars will be manufactured at a state-of-the-art, 335-hectare facility in Hai Phong in the northern part of the country. The plant is also expected to manufacture a range of electric scooters in addition to passenger cars.
Last month, American automotive manufacturer GM transferred its Vietnamese operations to VinFast, according to a Reuters report. The deal will see the US automaker transferring full ownership of the US automaker's Hanoi plant to the Vietnamese firm for the latter to produce small cars under a GM global license starting in 2019.
The deal also sees VinFast becoming the exclusive distributor of Chevrolet, a GM brand, in Vietnam.
*****
Paul John Caña is the managing editor of Entrepreneur PH