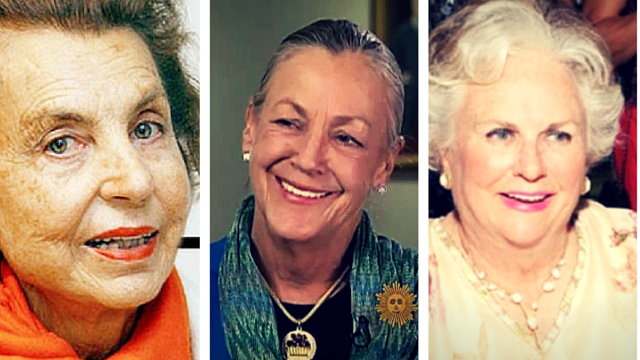 From heiresses to the wives of equally powerful men, the women who made it to Forbes' 2016 The World's Billionaires list have proven their power in different industries, from cosmetics to mining.
Related: 11 Filipinos on Forbes 2016 world's billionaires list
Lilliane Bettencourt, one of the most beloved Parisienne of her time, remains at the top of the list. She is joined by nine other women, who either heads their own companies, or remains behind the scenes and let their children do the talking.
ADVERTISEMENT - CONTINUE READING BELOW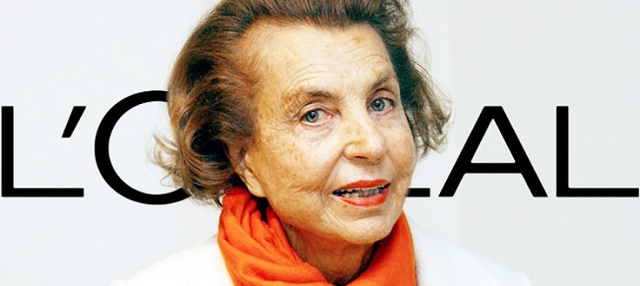 1. Lilliane Bettencourt, 93 
Rank: 11th
Location: Paris, France
Net worth: $ 36.1 billion 
Europe's richest woman, Lilliane Bettencourt and her family owns 33% of L'Oreal Paris, according to Forbes. The lone woman at the top 10 of Forbes' 2016 The World's Billionaires list, Bettencourt is the heiress of the cosmetics company, which was founded by her father in 1907. Today, it employs more than 20,000 people, with a vast number of brands in its portfolio, which includes luxury brands like Yves Saint Laurent and Giorgio Armani, and consumer beauty brands Maybelline and Garnier. Reportedly suffering from dementia, Bettencourt was replaced at the board of directors by her 29-year-old grandson, Jean-Victor Meyers, four years ago.
ADVERTISEMENT - CONTINUE READING BELOW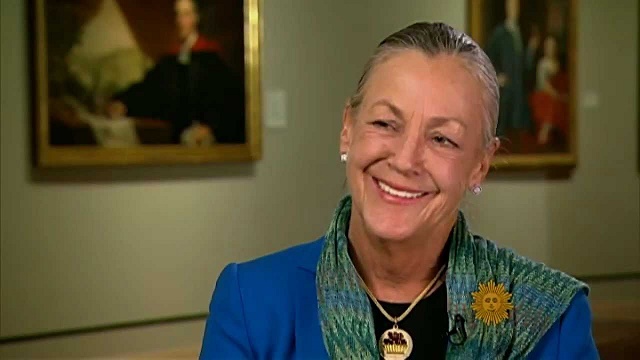 2. Alice Walton, 66
Rank: 16th
Location: Texas, United States
Net worth: $32.3 billion
Also an heiress, Alice Walton's wealth comes from her stake in American retail giant Wal-Mart. Unlike her siblings Rob and Jim, Walton does not have an active role in the company, but instead focuses on collecting and curating art, wrote Forbes. The company, which was started by her father in 1962, has made her the richest woman in the US. Wal-Mart has more than 1,000 stores in the US.
ADVERTISEMENT - CONTINUE READING BELOW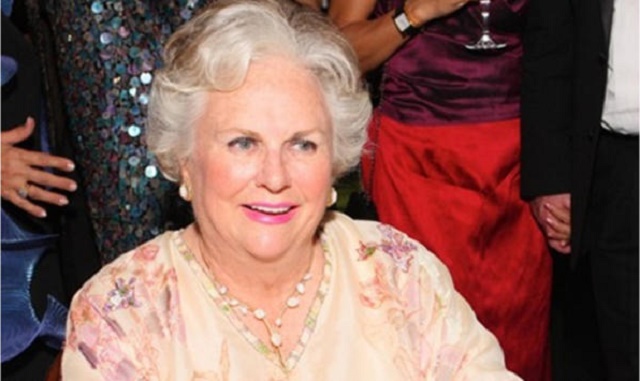 3. Jacqueline Mars, 76
Rank: 27th
Location: Virginia, United States
Net worth: $23.4 billion
Owning the world's largest candy maker, Jacqueline Mars is the second richest woman in the US. Mars, Inc. was started by her grandfather in 1911, and continues to be the leading manufacturer of confectionery across the globe. It produces household favorites like Milky Way, Mars chocolate bars, and M&Ms. Mars and her two brothers, Forrest Jr. and John, are directors of the company. However, Forbes noted that the three executives do not play an active role in the daily operations of the company.
ADVERTISEMENT - CONTINUE READING BELOW

4. Maria Franca Fissolo, 98
Rank: 30th
Location: Monaco, Italy
Net worth: $22.1 billion
The richest woman in Italy, Fissolo is the widow of Michele Ferrero, who turned the Ferrero Group into one of the world's leading confectionery companies, Forbes reported. The company is best known for its iconic Nutella chocolate hazelnut spread, Kinder Chocolate, and Tic-Tac mints. Ferrero died on Valentine's day in 2015, but the company remains in the family's hands. Their son, Giovanni, has been the company's CEO since 1987. Fissolo climbed two notches up the list, from 32nd place in 2015 to 30th this year.
ADVERTISEMENT - CONTINUE READING BELOW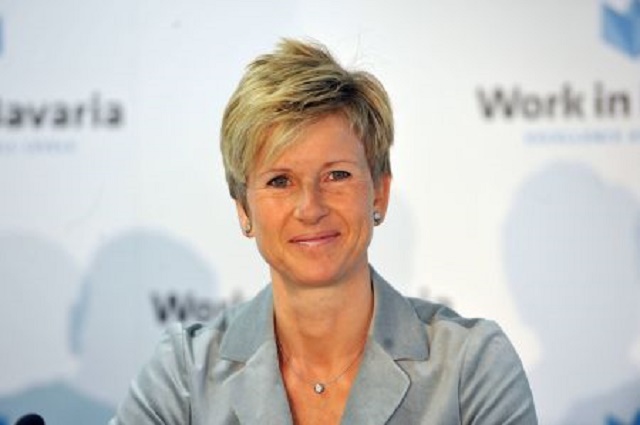 5. Susanne Klatten, 53
Rank: 38th
Location: Bad Homburg, Germany
Net worth: $18.5 billion
Even before she inherited her parents' stake at luxury vehicles manufacturer BMW in 2015, Susanne Klatten has made a name for herself in pharmaceutical company Altana AG. A trained economist with an M.B.A., she is credited for turning Altana AG into a global player in pharmaceuticals, thanks to its ulcer drug, Pantoprazol, being sold for $6 billion, Forbes reported. Klatten climbed 16 places up, from being the 54th richest in the world in 2015 to 38th this year, thanks to the stake at BMW she inherited from her parents. Together with her brother, Stefant Quandt, they own almost 50% of BMW.
ADVERTISEMENT - CONTINUE READING BELOW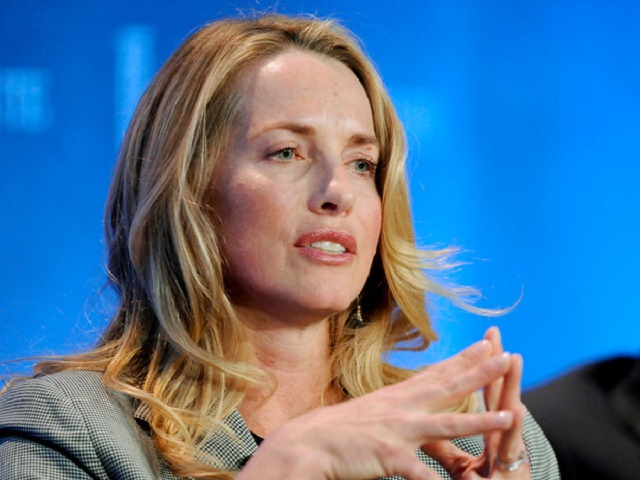 6. Laurene Powell Jobs, 52
Rank: 44th
Location: California, United States
Net worth: $16.7 billion
Widow of the revered Apple CEO Steve Jobs, Laurene Powell Jobs has been spending most of her wealth in philanthropic causes. She is the founder of Emerson Collective, an organization which uses entrepreneurship to advance social reform and to assist underprivileged students, reported Forbes. She also co-founded College Track, a program which helps students prepare and graduate from tertiary education. The mother of three also owns 7.8% of Disney, making her its largest individual shareholder. Forbes ranked her ninth 9th richest in tech last year.
ADVERTISEMENT - CONTINUE READING BELOW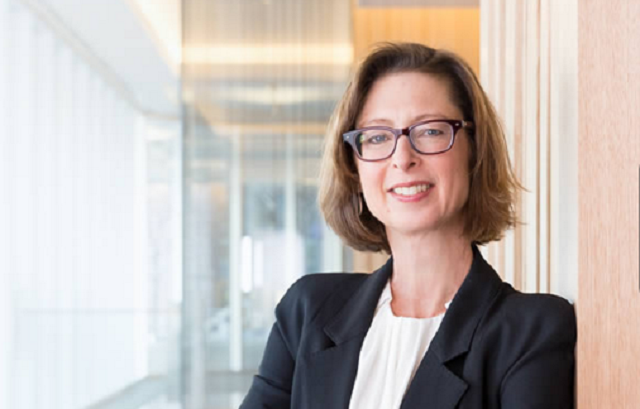 7. Abigail Johnson, 54
Rank: 65th
Location: Milton, United States
Net worth: $13.1 billion
Abigail Johnson leads Fidelity, the second largest mutual fund company in the US. She went up from being the 85th richest in the world last year to 65th this 2016. The mother of two has been climbing her way up the company ladder since she was in college, where she spent all of her summers working for Fidelity, Forbes noted. She now owns 24% of Fidelity.
ADVERTISEMENT - CONTINUE READING BELOW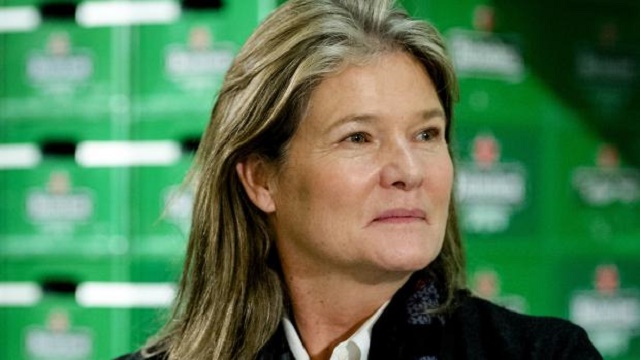 8. Charlene de Carvalho-Heineken, 61
Rank: 76th
Location: London, United Kingdom
Net worth: $12.3 billion
The richest person in Netherlands, Charlene de Carvalho-Heineken has been heading Heineken, one of the largest breweries in the world, for more than a decade. Forbes recalled that she stepped in for the role with zero experience after her father died in 2002. The company sells 170 brands of alcoholic beverages across 65 countries. The mother of five has significantly climbed up on the list, from 105th in 2015 to 76th this year.
ADVERTISEMENT - CONTINUE READING BELOW
9. Iris Fontbona, 71; Massimiliana Landini Aleott, 71
Location: Santiago, Chile; Milan, Italy
Net worth: $10.1 billion
Tied at the ninth 9th place are Iris Fontbona and Massimiliana Landini Aleotti who have interests in mining and pharmaceuticals, respectively.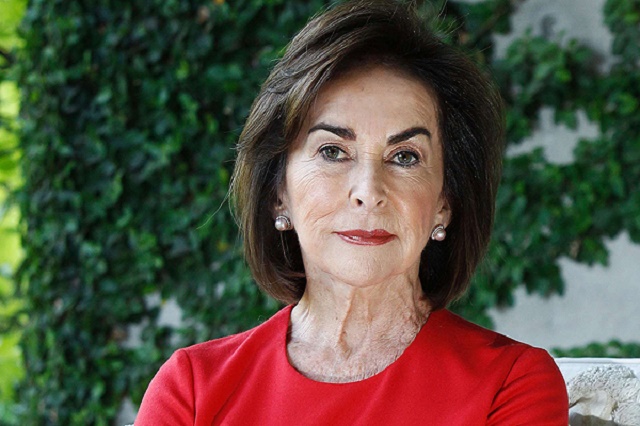 Fontbona is the widow of Andrónico Luksic, who built a fortune in mining and beverages before dying of cancer in 2005, reported Forbes. The mother of three, together with her sons, has remained in control of their business, Antofagasta Plc., and has stakes in various industries including banking, mining, and beverages.
ADVERTISEMENT - CONTINUE READING BELOW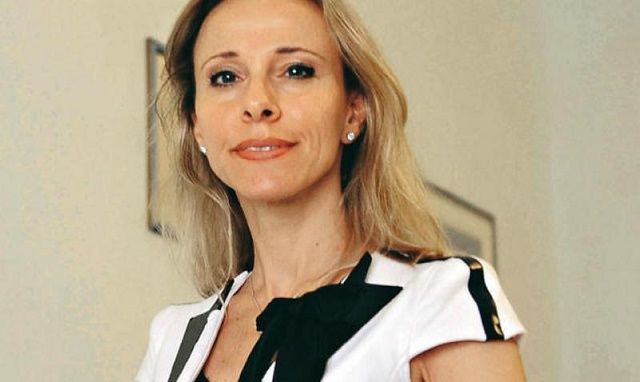 Meanwhile, Aleotti is the fourth richest billionaire in Italy, thanks to her late husband's pharmaceutical empire, Menarini. The company employs 16,000 people and has been taken over by her children, Lucia and Alberto, who serve as president and vice president, respectively. Forbes reported that the family has been hounded by controversies in recent years, after the government filed tax evasion cases against them in 2010 and 2013. The family can lose as much as $1.6 billion, the magazine noted, if they lose the case.
ADVERTISEMENT - CONTINUE READING BELOW
*****
Photos from:
Lilianne Bettencourt (L'Oreal Paris website); Alice Walton (youtube.com); Jacqueline Mars (investopedia.com); Maria Franca Fissolo (ilgiornale.it); Susanne Klatten (investopedia.com); Laureen Powell Jobs (investopedia.com); Abigail Johnson (Fidelity website); Charlene de Carvalho-Heineken (tsfluff.com); Iris Fontbona (emol.com); Massimiliana Landini Aleotti (investopedia.com)