Forbes Asia announced on Thursday, July 7 its honorees for this year's Heroes of Philanthropy list.
Highlighting some of the region's noteworthy givers, the list honors 40 philanthropists from 13 countries across Asia Pacific.
Among these philanthropists are two Filipinos, Gateway Property Holdings Chairman Emeritus Geronimo B. De Los Reyes Jr, 80 and veterinarian Anton Mari H. Lim, 50.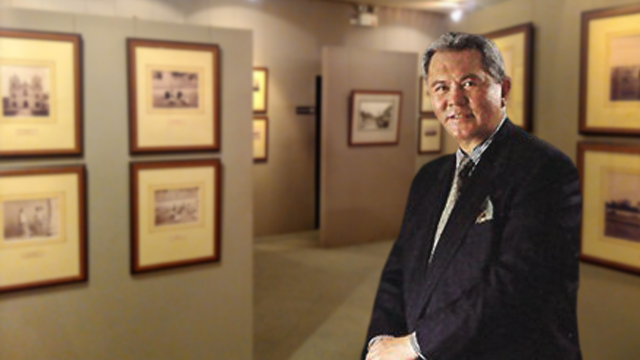 ADVERTISEMENT - CONTINUE READING BELOW
From cardboard mat to industrial estate
De los Reyes, Jr. is the son of a well-known builder and entrepreneur. In the advent of World War II, the family fortune was wiped out and at 10, De los Reyes, along with his brothers, had to fend for themselves.
At 19, de los Reyes was first employed by an international airline, working irregular hours; carrying baggage and cargo; and sleeping on a cardboard mat on the floor of the office for years. But after his hard work and persistence, the company eventually granted him favorable hours, allowing him to take evening classes to finish school.
De Los Reyes graduated magna cum laude in Management and Finance  and headed the Sales and Architectural/Building Division of Reynolds Aluminum. He was sent to US by the company for further studies.
Eventually, he acquired 12 corporations involved in the trading and supply of building products, hardware, and accessories. He has ventured into land development; construction of condominium apartments; and the Gateway Business and Industrial Park in General Trias, Cavite.
ADVERTISEMENT - CONTINUE READING BELOW
His real estate and construction achievements include the Pacific Plaza high-rise building in Ayala Avenue in Makati, and dozens of edifices.
A main beneficiary of his philanthropy has been the Geronimo B. de los Reyes Foundation, Inc., which promotes education by providing scholarships for poor children. The foundation also supports faculty development and research studies on the graduate school level; assists in preserving the environment through a centralized waste water plant at his business and industrial estate; and conducts seminars on environmental care.
His museum exhibits photographs of the Philippine Revolution, the Filipino-American War, and the country at the turn of the last century.
For such efforts, he was named an Outstanding Manilan in 2012 as "the Guardian of Historical Records and Philanthropy."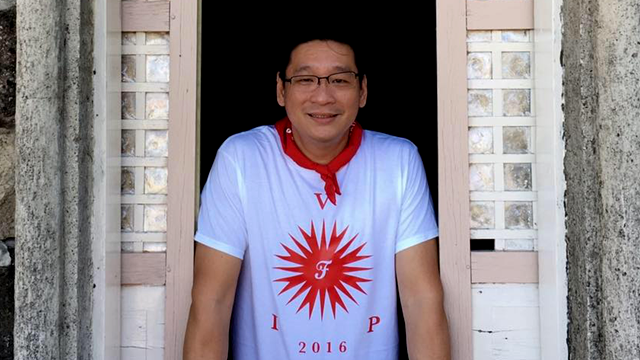 ADVERTISEMENT - CONTINUE READING BELOW
From veterinarian to 'Yellow Boat'
Lim grew up in Zamboanga City witnessing his parents helping other people without fanfare. A graduate of Zamboanga Chong Hua High School, he went on to attend University of the Philippines-Diliman, and placed among the top 10 in the government licensure examination for veterinarians.
Born in Zamboanga City Mindanao, Philippines, Lim began his career as a veterinarian, and later, after meeting the founder of Tzu Chi, Dharma Master Cheng Yen, he established a liaison office in Zamboanga City.
His current activity often involves collaboration between Tzu Chi and the Yellow Boat Foundation, which Lim co-founded with Jay Jaboneta. He is often found organizing and leading medical, surgical missions in for indigents in the many depressed areas of Zamboanga City and neighboring cities and provinces. In times of manmade and natural calamities, Lim is often seen leading Tzu Chi Zamboanga promptly, often with massive resources.
In less than two years, the Yellow Boat project has grown into a national movement in many underprivileged communities. A strong believer in empowerment, education, community cohesion, and sustainability, Lim, Jaboneta, and Ofelia M. Samar-Sy and their fellow Yellow Boat associates offer transportation, medical help, economic involvement, and educational support. Their goal: give the communities the necessary tools to succeed, and in time, they will no longer need the foundation.
ADVERTISEMENT - CONTINUE READING BELOW
Lim also became the caregiver of hero dog, Kabang who rescued two children from a potentially fatal motorcycle crash.
Asia's heroes
The list not only features philanthropists who have made the news with their donations in the past year, but also recognizes people who have compiled a long record of supporting worthy causes. Honorees include a mix of billionaires, businesspeople and captains of industries who are also making a mark with their generosity.
Among them China's Pony Ma, Chairman and CEO of Tencent Holdings, who pledged 100 million shares of his internet service provider–worth US$2.3 billion–to the Tencent Foundation, which supports healthcare, environment protection, and new technology.
Also, China's Wang Jianlin, Chairman of Wanda Group, who pledged $150  million to job creation, training and other assistance in a 5-year effort to uplift Danzhai County in Guizhou Province, a poor region in southern China.
In Hong Kong, Lui Che Woo, founder of K.Wah Group and Galaxy Entertainment, launched the annual Lui Che Woo Prize with a $1.2 billion endowment.
ADVERTISEMENT - CONTINUE READING BELOW
Several philanthropy champions have pledged their long-term commitment to worthy causes. Over the past 30 years, Indonesia's Budi Hartono's Djarum Foundation has donated to a number of causes which include heritage preservation, the arts and especially education, where nearly 9,000 students at 100 universities have benefited.
*****
Lynda is the editor in chief of Entrepreneur.com.ph. Follow her on Twitter, @lyndaccorpuz and LinkedIn, https://ph.linkedin.com/in/lyndacorpuz.