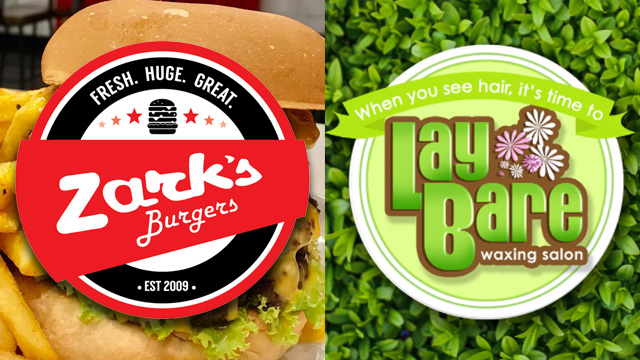 Rolandrei Viktor Varona of Zark's Burgers and Juan Paolo Hilario of Lay Bare Waxing Salon were selected by global nonprofit organization Endeavor as the 15th and 16th high-impact entrepreneurs from the Philippines.
The two were selected in the 78th International Selection Panel held from April 4 to 6, the first major Endeavor event to be held in the Philippines. It served as the final step of a six-to-12-month process for candidates to be inducted into the Endeavor network, which grants them exclusive access to mentors, investors and other valuable connections that will help them scale up their businesses. In turn, each entrepreneur is urged to give back in their own ways, which ranges from mentoring fellow entrepreneurs to helping communities in need.
ADVERTISEMENT - CONTINUE READING BELOW
Varona, or more commonly known among his friends as Zark, founded casual restaurant chain Zark's Burgers in 2009 when he was 23 years old. Since then, it has grown its branch network to over 30 stores nationwide, establishing presences in major malls, within business parks and near major universities. The company aims to increase that network to over 50 branches by the end of the year, a lot of which will be attributed to its new franchising package launched last year.
Related story:  The Chain Behind the Php8 Burger that Caused a Stampede Is Now Open For Franchising
Hilario, meanwhile, cofounded Lay Bare, a waxing salon specializing in hair removal, with sisters Monique and Fiona in 2006. Claiming to be the first salon to introduce the hair removal-only concept, the company currently runs over 100 branches nationwide and provides jobs to over 800 people. Its stores also carry various creams, gels and other beauty-related products bearing the company's brand.
ADVERTISEMENT - CONTINUE READING BELOW
Varona and Hilario bring Endeavor Philippines' roster of high-impact entrepreneurs to 16. They join the likes of Xurpas chairman Nico Jose "Nix" Nolledo, Bo's Coffee founder Steve Benitez and furniture designer Kenneth Cobonpue. 
Established in 1997, Endeavor is a global nonprofit organization that aims to improve communities by mobilizing its entrepreneurs. Its network consists of over 1,500 entrepreneurs across 30 countries, who have collectively provided almost a million jobs and generated over $10 billion in revenues for 2016.
Related story: Mentor Capitalism: How Endeavor is Turning Entrepreneurship in PH into a Force for Development
*****
Lorenzo Kyle Subido is a staff writer of Entrepreneur PH