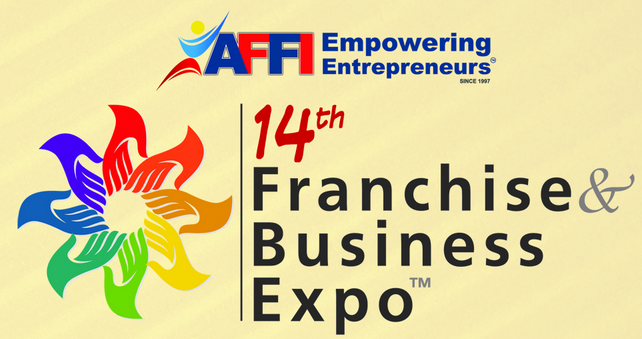 The Association of Filipino Franchisers, Inc. (AFFI) is set to hold its 14th Franchise and Business Expo on October 2 to October 4, 2015. This year, the organization aims to make the event different by implementing the theme 'Empowering Entrepreneurs.'

The expo aims to help potential entrepreneurs by providing them guidance on how to start up their own dream businesses, at the same time helping the existing ones to further reach their full potential through informative seminars and activities and a whole range of opportunities provided by partner organizations, government agencies, and fellow entrepreneurs.
ADVERTISEMENT - CONTINUE READING BELOW
Business journey
Thus, the event this year will mount its comprehensive Business Journey series, which is intended to facilitate an actual tour for aspiring business owners, guiding them on how to go into business. The activities would disseminate extensive information on how to become a successful entrepreneur, promote the proper mindset one must have in starting a business, and give ideas on how one can properly utilize available government support, investment tools, and technology in pursuing one's entrepreneurial aspirations. 

At the same time, over 300 exhibitors from the country and from the ASEAN region will participate in the show. They will showcase the franchising and business opportunities they offer other entrepreneurs and even demonstrate the use of some of the most modern tools and services available to up-and-coming and established businessmen. 
Increasing competitiveness 
"These days, it is very important to nurture the Filipino entrepreneurs and make them ready to compete within the global arena," says Ricardo Cua, master franchisor of Fiorgelato ice cream and head of the expo's organizing committee. 

"With the on-going ASEAN integration, more and more foreign brands will be entering the country. Therefore, it is necessary for us to properly arm our local businessmen so as to improve their chances of success despite heavy competition. This is why the expo and AFFI itself have concentrated on the goal of empowerment. 

Another highlight of the event will be the special zone designated for overseas Filipino workers (OFWs) who are looking for ideal ventures so they could make their hard-earned money grow. 

The '14th Franchise and Business Expo: Empowering Entrepreneurs' will be held at the World Trade Center in Pasay City this weekend. To register, you may contact (02) 515 9846 or visit the organization's Website. 
ADVERTISEMENT - CONTINUE READING BELOW