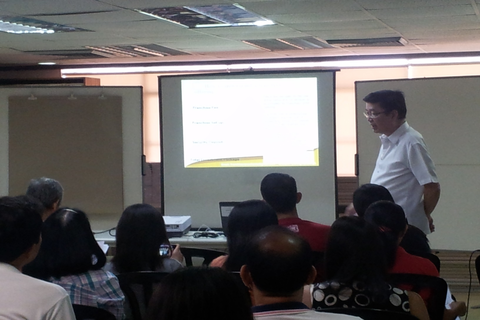 The mind is a powerful tool. However,  it still has limitations. Thus, most startup entrepreneurs now find it really challenging to think of new, creative, and unique business ideas.

In the business landscape,  a new idea isn't always the best option. Along with the difficulties of coming up with an original concept, there is no guarantee it won't  end up in a flop. Starting anew requires tiresome researching, brainstorming, trial and error, and a lot of risks especially when managing capital. Thus, for someone who isn't capable and doesn't want to take the big risk, franchising is an option.

Business made cheaper

Franchises of small and big, local and international businesses have proliferated in the country. The "giants" or the widely-known businesses would require millions for a single franchise. But today, many relatively small businesses require franchise fees as low as P350,000 to get started.

A franchise usually requires a franchise fee, which will be paid by the franchisee for the name and services of the establishment, a franchise set-up to cover the construction, equipment, utensils, tools, and other materials to be used in starting the business. Fees for securing the deal between the owner and the franchisee, support services, local and system-wide advertising and marketing of the product or services offered is also required. A franchise term usually has duration of 5 to 7 years.

Franchising opened doors not only for aspiring entrepreneurs but also for  small communities as well. Mang Inasal which started in a small space beneath the parking lot of Robinsons Mall Iloilo, now with 460 stores nationwide as of March 2014, has been helping some local communities

"It takes two to tango"

Armando Bartolome, the chairman of the board of Association of Filipino Franchisers Inc. (AFFI), believes that starting a business is similar to marriage. "If you like [it], you will go along together. If you don't like it and you will force yourself, pangit," he explained.
ADVERTISEMENT - CONTINUE READING BELOW
Bartolome also believes that aside from the harmonious relationship of business owners and consumers, a good working relationship between the franchisor and the franchisee must exist as well. The two should have an open communication and should put selfish acts aside to help each other in attaining success.

Word of caution

Truly, franchising has become  the more popular and convenient way to start up  a business with relatively hassle-free and less risky procedures. Ma. Victoria Magkalas, officer-in-chief of the Management Services Division of the BMSMED (Bureau of Micro, Small and Medium Enterprise Development program), reminded that although establishments which have gone for franchising are already proven and tested, franchisees are not entitled to just enjoy idle time to sit and wait for the money to come.

"If you don't know the real values and culture of business, the likelihood of failure is also high," she shared. Magkalas stressed the importance of hard work and of being hands-on in a business. "Kapag nag-hirap ka talaga sa isang bagay, ang tendency is you value it. Ayaw mong mawala 'yun sa iyo," she added.

Bartolome, on the other hand, also advised  those who are planning to franchise to be cautious of scammers who will do nothing than to run and take away the money. Scams usually require aspiring franchisees an investment of as low as P20,000. "It is important to know about the breakdown of the franchise investment," he said.

BMSMED conducts free seminars every Tuesday at the 5th Floor of the Trade and Industry Building in Sen. Gil J. Puyat Ave.,  Makati City. Its seminars would be moved to the Philippine Trade Center in July, in celebration of the SME week. Different managerial and skills trainings will be conducted simultaneously.


ADVERTISEMENT - CONTINUE READING BELOW