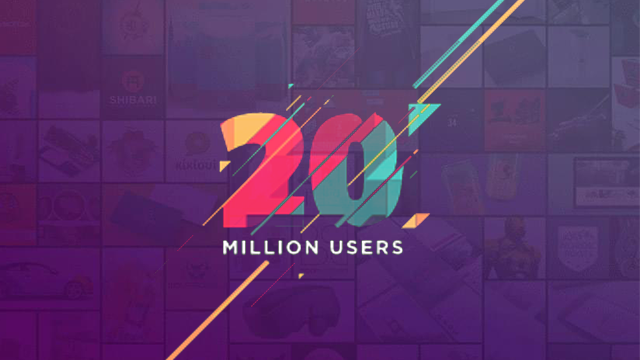 Freelancer.com, said to be the world's largest freelancing, outsourcing and crowdsourcing marketplace, recently marked its 20 million users milestone and released a report detailing statistics on its users.
The company, which originated in Australia in 2009, has established several international offices, which includes the Philippines. Filipinos were also identified as among the largest users of Freelancer.com, after India and the US, and followed by Pakistan and the United Kingdom.
ADVERTISEMENT - CONTINUE READING BELOW
Top skills in the market
The company identified top country sources for completed projects as the US with 29 percent; Australia, 10 percent; United Kingdom, 9 percent; India, 6 percent; Canada, 5 percent; and Germany 2, percent. The remaining 29 percent come from other countries.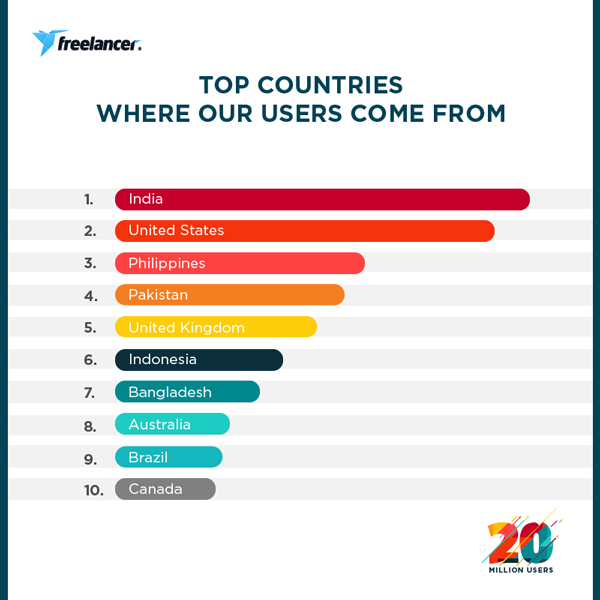 In a study it conducted among its users, Freelancer.com found out that the top skills of developed and developing countries covered by its pool of users are almost alike. Professionals from developed countries mostly possess talent related to data entry, graphic design, Excel, Photoshop and writing. Those from developing countries meanwhile were found to be skilled on data entry, Excel, HTML, PHP and writing as well.
ADVERTISEMENT - CONTINUE READING BELOW
Freelancer.com reported that the list of top skills among its freelancers match the category of top completed projects by volume, showing a job match in the online freelance marketplace. These categories are website, IT and software at 34 percent; design, media and architecture, 31 percent; writing and content, 13 percent; data entry and admin, 5 percent; sales and marketing, 5 percent;engineering and science 3 percent; mobile phones and computing, 3 percent; and translations and languages at 3 percent.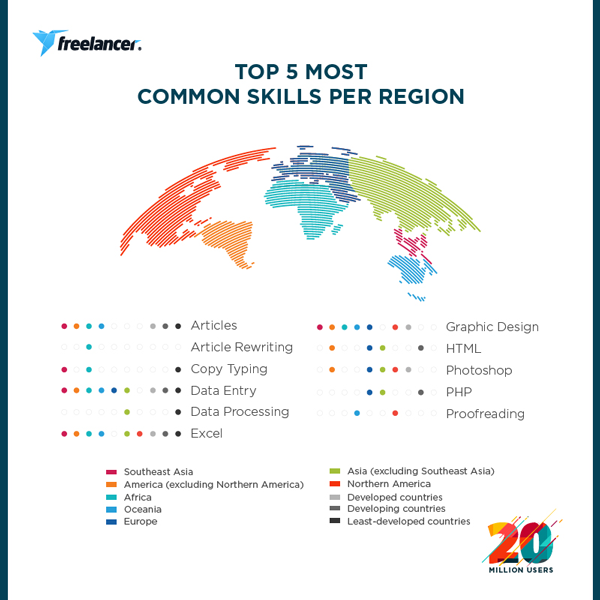 ADVERTISEMENT - CONTINUE READING BELOW
Freelancer.com lists over 900 job categories which include diverse ones such as astrophysics, aerospace engineering, biotechnology, sales, manufacturing and mechanical engineering.
The company's users are present in 247 countries, regions and territories, in both the emerging and developed markets. Aside from the Manila office, Freelancer.com also has offices in Sydney, Australia; Vancouver, Canada; Buenos Aires, Argentina; London, United Kingdom; and Jakarta, Indonesia.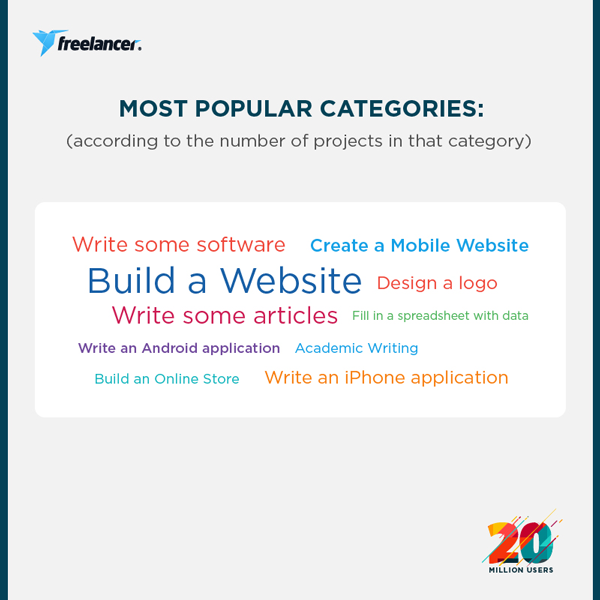 ADVERTISEMENT - CONTINUE READING BELOW
Freelancer reports to have already provided employment to one billion professionals globally in its seven years of operation.
Top testimonials
Based on internal polls conducted by Freelancer.com, some of the common reasons people chose to be a freelancer are the need to earn extra money, gain experience in a desired field, to be free to study while earning, to start one's own part-­time or full­time business, to make freelancing their sole or major source of income, and to have the freedom to travel while working.
"Apart from the privilege to work from home, freelancing has become an opportunity for me to look after and 'police' my now 86-year-old dad, who still attempts to go up the roof of our house to fix whatever needs fixing or do other heavy carpentry work," shared Al Sabado, a freelance editor based in the Philippines who has built a portfolio and client base on Freelancer.com.
ADVERTISEMENT - CONTINUE READING BELOW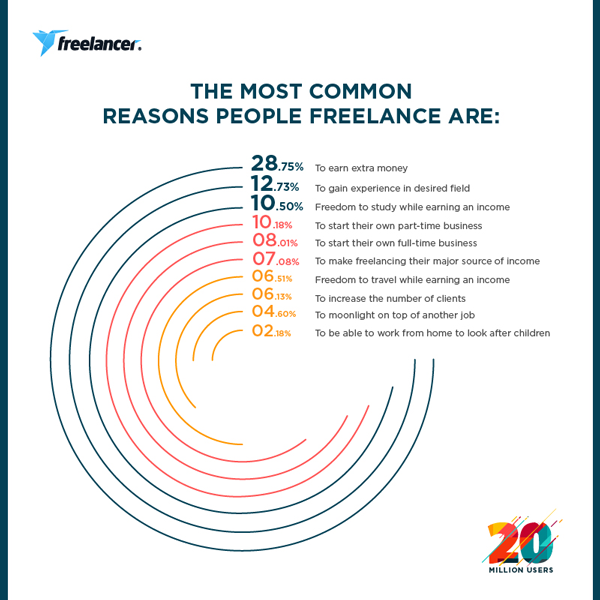 User Martin Kingsley, an IT solutions provider from Australia, cites the company's large network as a draw, and the ease by which he can operate using a unified project management dashboard. The system has the capability to contain bids on new projects, a messaging system between freelancers and clients, shortlists of bids made and other features. Another user, US-based Clanscope.com founder Vinh Le, credits Freelancer.com's good base of qualified bidders who can all be rated by users.
ADVERTISEMENT - CONTINUE READING BELOW
Freelancer.com under Freelancer Limited is listed on the Australian Securities Exchange (ASX:FLN).