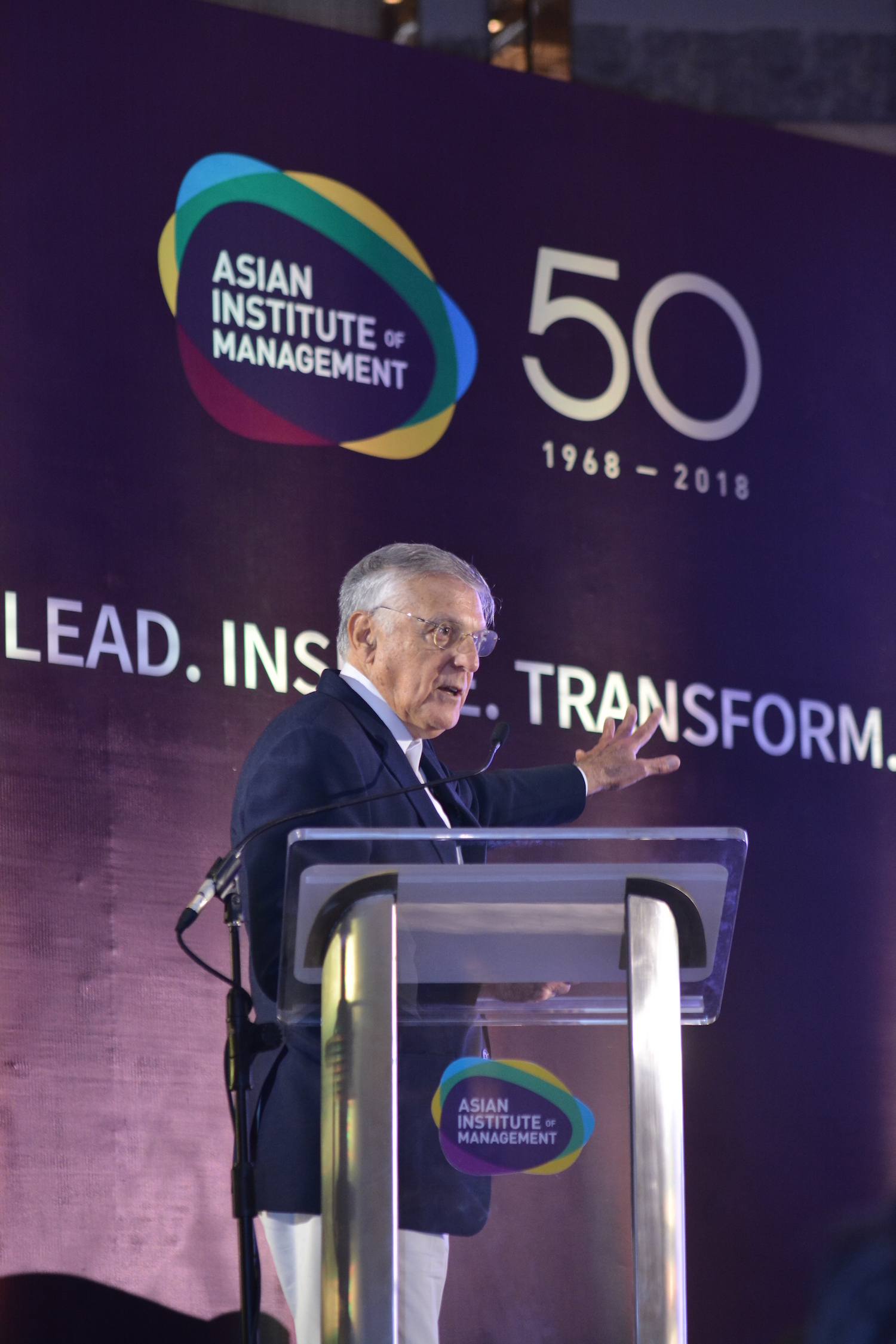 Professor Dan Shechtman, winner of the Nobel Prize in Chemistry in 2011
Nobel laureates in the sciences don't usually stop by Manila on their global lecture circuits. So, Department of Science and Technology (DOST) Secretary Fortunato Dela Peña felt unusually lucky when he met two of them in the span of just a few days last week.
ADVERTISEMENT - CONTINUE READING BELOW
On November 19, he met Sir Richard Roberts after the 1993 Nobel Prize winner in Physiology or Medicine delivered the main lecture at the International Symposium on Science, Technology and Innovation at the Philippine International Convention Center (PICC) in Manila. Then, on November 23, he spoke at a panel after a keynote speech by Professor Dan Shechtman, winner of the Nobel Prize in Chemistry in 2011 at the Shangri-La at the Fort hotel in Taguig.
Meeting Dr. Shechtman at the second event may have felt slightly odd for de la Peña because it was not a scientific conference. Rather, it was a forum on innovation that capped a year-long celebration of the 50th anniversary of the Asian Institute of Management (AIM), the Philippines' first graduate business school and one of the first in the region.
It may seem strange for a management school to invite a Nobel laureate in chemistry to speak at its golden anniversary conference (and gala evening the night before when its 50th anniversary coffee table book was launched). Surely, AIM students, faculty and alumni weren't keen to hear about his work on quasicrystals, which won him the Nobel Prize. The subject is said to be so impenetrable that a famous scientist, Linus Pauling, the father of molecular biology who won the Nobel Prize in chemistry in 1954, dismissed it offhand, and called Shechtman a quasi-scientist.
ADVERTISEMENT - CONTINUE READING BELOW
But AIM was looking way before 2011 when it invited Professor Shechtman as its 50th anniversary keynote speaker. The relevant year could very well be 1986, when he became a full professor at Technion, widely considered as Israel's MIT (Massachusetts Institute of Technology) and developed a college course on "Technological Entrepreneurship," making it one of the first engineering universities to do so.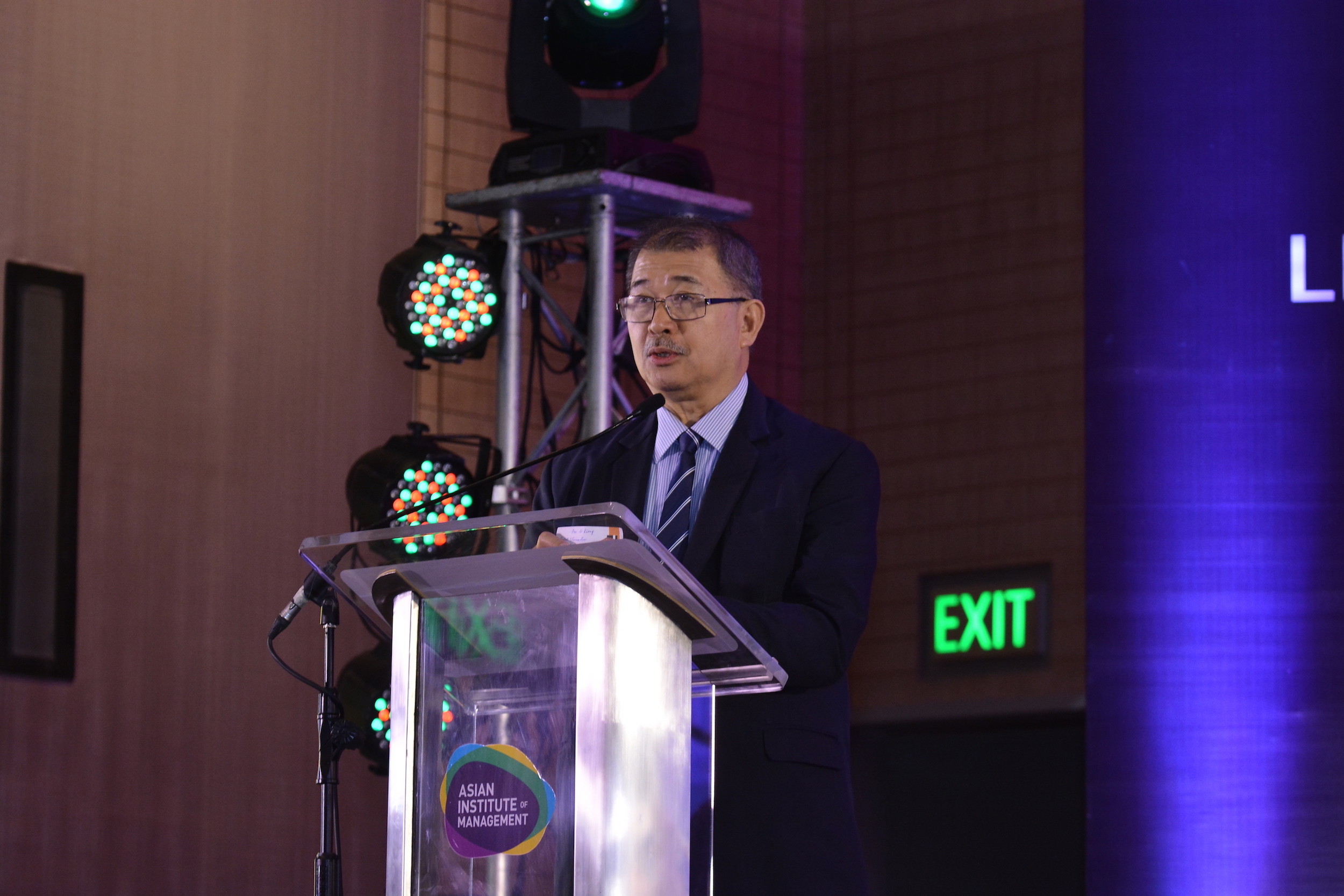 ADVERTISEMENT - CONTINUE READING BELOW
Department of Science and Technology (DOST) Secretary Fortunato Dela Peña
He intended the course to teach and encourage Technion's science and engineering graduates to start and grow businesses that aim to turn the latest technological advances into commercially viable products and services. He offered it the following year, long before the word "tech startup" was in vogue.
Technion is credited with producing a majority of Israeli-educated engineers and scientists, who constitute more than 70 percent of the founders and managers of high-tech enterprises. The school's graduates founded or led two-thirds of Israeli tech companies on NASDAQ, America's stock exchange for tech industries. Indeed, Israel's position as the world's "startup nation"—it  is home to the greatest concentration of high-tech startup companies outside of Silicon Valley—is due in large part to Technion.
Professor Shechtman's technology entrepreneurship courses helped in no small measure to cement Technion's pioneering role in helping spawn Israeli startups. In inviting him to deliver the keynote address at its anniversary gala dinner and forum, AIM is signaling a big shift in its educational mission. It seeks to learn lessons and inspiration from Shechtman's long experience teaching scientists, engineers and technologists to set up high-tech startups.
ADVERTISEMENT - CONTINUE READING BELOW
In his keynote remarks, the Nobel laureate stressed that the success of the technological entrepreneurship course proves that universities can play a big role in developing a country's entrepreneurial spirit and knowledge. "I'm speaking to you now because I have done it in my country. I started a class on technological entrepreneurship—hundreds of students took it year after year after year. I taught this class for almost 30 years," he said.
After more than three decades, Shechtman estimates that more than 10,000 Technion graduates, all scientists and engineers, took his class. The results were amazing, he shared. "In a recent study we have conducted and published, we found that 25 percent of the class graduates were involved in startups," he revealed.
That helped changed society's attitudes towards entrepreneurship and fostered an entrepreneurial ecosystem. "Jewish mothers before want their children to be lawyers and doctors. Now they want them to be entrepreneurs. We've changed minds. It's possible," he said.
ADVERTISEMENT - CONTINUE READING BELOW
He also advocated early science education starting even in pre-schools to promote a positive attitude towards the sciences among pupils that will encourage them to study for technological careers later when they enter university or vocational school. Shechtman revealed that he even hosts a science talk show on television where he tries to explain the science of everyday things to young children. He also visits schools and discusses the importance of science to children, even those in kindergarten.
Shechtman's message reaffirms AIM's strategic shift towards technological entrepreneurship and innovation in the last two years. Apart from educating top leaders of business, government and development organizations—which it did superbly well in its first 50 years—AIM is also turning itself into a catalyst for business innovation that will help sustain growth in Philippines amid global economic and technological disruption.
Two years ago, AIM established its fourth school, the School of Innovation, Technology and Entrepreneurship (SITE), offering programs in data science, business and innovation and entrepreneurship. One of the school's aims is to train young, bright Asians with scientific and technological backgrounds to put up high-tech companies that create jobs and business opportunities for hundreds of thousands if not millions of people.
ADVERTISEMENT - CONTINUE READING BELOW
Christopher Monterola, a holder of a Ph.D. in physics who heads SITE after a five-year stint as senior scientist at the Institute of High Performance Computing of the Singapore government's Agency for Science, Technology and Research (A-STAR), isn't shy about the school's ambitions. Speaking as one of the panelists after Shechtman's keynote remarks, he said the school aims to train and create "a community of geniuses, geeks, innovators and entrepreneurs" who will serve as catalysts for high-impact innovation and value creation in the Asian context.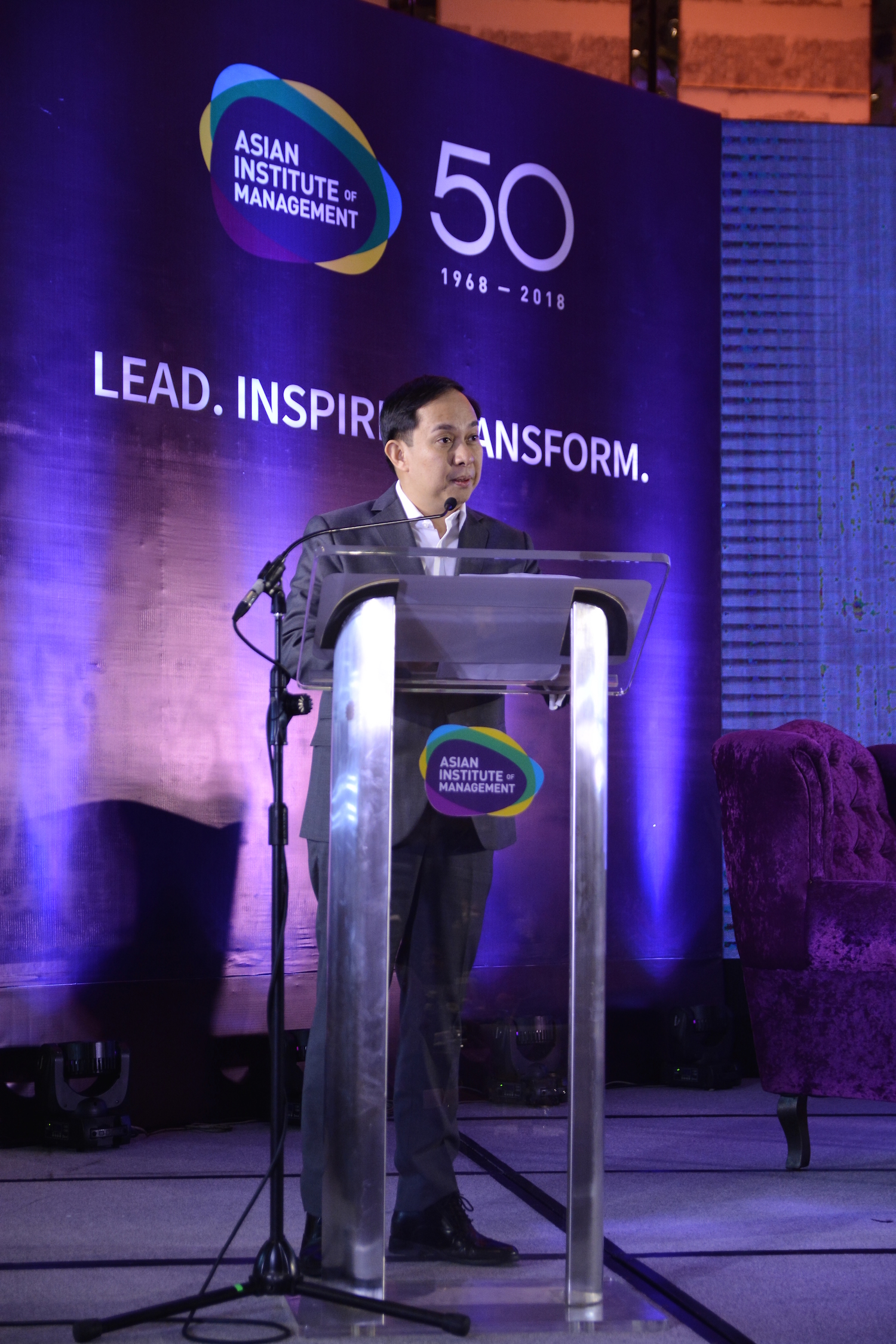 ADVERTISEMENT - CONTINUE READING BELOW
Christopher Monterola, head of the Asian Institute of Management School of Innovation, Technology and Entrepreneurship (SITE)

In July, the school established the Analytics, Computing, and Complex Systems (ACCeSs) lab, the first corporate laboratory in the Philippines, that aims to lead and promote the use of data science and artificial intelligence to help industries and government to innovate. The lab is manned by full-time world-class scientists and engineers who are using a 500-teraflop supercomputer donated by Acer, the Taiwan-based PC maker. The equipment is one of the world's 500 most powerful and sophisticated computers.
Monterola said ACCeSs lab aims to recreate the collaborative relationship between government, industry and academe that made A-STAR very effective in Singapore. "Technology, especially data-driven science, naturally aligns academe with government and industries," he said. "As an example, the interactive model and platform that we made for the entire public transport system in Singapore is being used by the Singapore government for policy-making. It is also utilized by a billion-dollar transport company to improve efficiency of their operations, and has allowed us to publish in top-tier (scientific) publications for the greater glory of science."
ADVERTISEMENT - CONTINUE READING BELOW
He acknowledged that a single high-powered research facility may not be enough for the Philippines, given its size and complexity compared to Singapore. "We need to promote organic growth and that is why we believe that spreading entrepreneurial culture is the way to go," he said. "That's why entrepreneurs are housed with data scientists and innovators," in a single school, SITE.
It wasn't just AIM that was reaffirmed by Shechtman's message. Even the DOST secretary was also inspired. After listening to the Nobel laureate, Dela Peña said he now knows exactly what to do after retiring. "I'll teach kindergarten," said the 69-year-old engineer, university professor and career civil servant.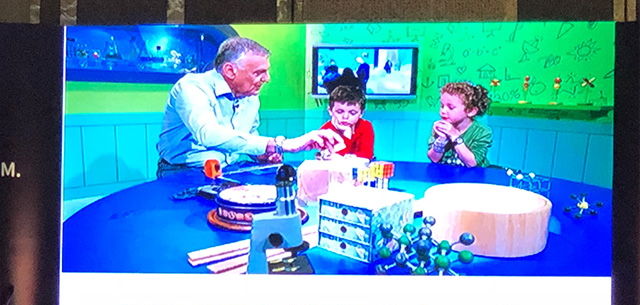 ADVERTISEMENT - CONTINUE READING BELOW
Screen capture of Dr. Shechtman appearing in a Science TV show for children in Israel
*****
Roel Landingin is the editor-in-chief of Entrepreneur PH