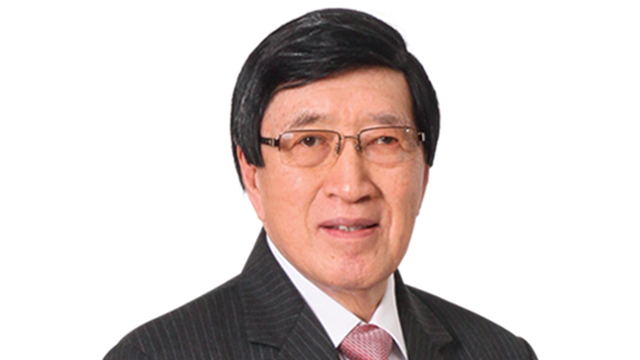 GT Capital Holdings Chairman George Siao Kian Ty has passed away at the age of 86, a source from one of the affiliates of the Metropolitan Bank and Trust Co. (Metrobank) confirmed on Friday afternoon. The source said the family is preparing to make an official announcement shortly.
He is best known as the founder of Metrobank, the country's second largest bank by total assets, amounting to Php1.83 trillion as of end-June 2018. Other main businesses under GT Capital Holdings include Toyota Motor Philippines Corp., the country's largest automotive distributor, and Federal Land Inc., which has several property developments in Metro Manila and Cebu.
His business also has stakes in insurance firm Philippine AXA Life Insurance Corp. and infrastructure conglomerate Metro Pacific Investments Corp.
Those businesses made him a consistent presence in the annual Philippine rich list compiled by business magazine Forbes. In the latest list, he was ranked No. 9 with a net worth of $2.75 billion (Php144.05 billion).
ADVERTISEMENT - CONTINUE READING BELOW
He received his bachelor's degree from the University of Santo Tomas. He was also granted an honorary doctorate degree in humanities by the university.
In a 2013 television interview on ABS-CBN, business writer Wilson Lee Flores recalled that the Metrobank founder had great mental and physical discipline, swimming half an hour every day since his early 20s. Flores added that Ty was extremely frugal and used suits for as long as 20 years. He's not known to attend parties but hosts a grand gathering for family, partners and investors at his house at least once a year, said Flores.
*****
Lorenzo Kyle Subido is a staff writer of Entrepreneur PH