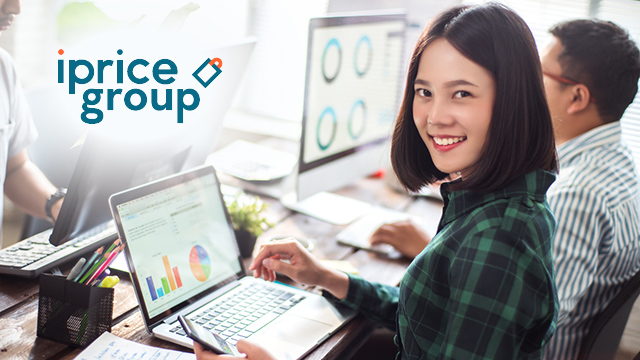 It's the ladies who buy online and who lead the herd in the local e-commerce industry and yet, men still call the shots, a study recently conducted by the iPrice Group reveals.
Women hold 55 percent of overall management roles in the companies operating the country's top 10 e-commerce sites, according to the study. Still, despite their dominance in the work place, women hold fewer positions in senior roles at the very top.
ADVERTISEMENT - CONTINUE READING BELOW
"The percentage of men and women in senior vice president (SVP)-level are 56 percent and 44 percent respectively. While the percentage of men and women in C-levels are 79 percent and 21 percent respectively," said the study posted on iPrice's website on July 3.
Women only take the lead in VP-level and head-level roles as they hold 62 percent and 53 percent of the total positions in those respective ranks.
The analysis was derived from the publicly available information of 206 employees of the top 10 e-commerce sites in the country based on page views and social media following in the first quarter of 2018. The top 10 include international sites Lazada, Shopee, Zalora and eBay and local platforms such as BeautyMNL, Galleon, O Shopping, Argomall, Kimstore and Takatack.
iPrice said their findings support a study conducted by the Pew Research Center, where it found that women tend to give up their professional roles in the middle of their career as they embrace family life. In the US, the number of "highly-educated and high-achieving" women opting to focus on their family instead of their careers has risen to 29 percent in 2012 from 23 percent in 1999.
ADVERTISEMENT - CONTINUE READING BELOW
It's a reality recognized even by the most powerful Filipino woman in local business.
"Few [career] women only reach the top [of the corporate ladder]. And it's not because they are not capable, or they cannot break the glass ceiling. Many of the women do not like to break the glass ceiling," said Teresita Sy-Coson, chairperson of SM Investment Corp. (SMIC) and chairman of BDO Unibank, the country's largest bank in terms of assets, in a female-centric forum in November 2017.
"They always think of their family first which is a very natural, motherly instinct. There is a certain time in the 30s or 40s when they will slow down just to tend to their family," she added.
Related story: Tessie Sy-Coson: Many Working Women Don't Want to Break the Glass Ceiling, Prioritize Family Instead
In spite of these trends, the Philippines leads Asia with the narrowest gender gap for the past decade, having consistently placed in the top 10 of the World Economic Forum's annual Global Gender Gap Index. And if the country manages to educate and hire more financially challenged women, the economy may expand by as much as $40 billion, according to a study by McKinsey Global Institute.
ADVERTISEMENT - CONTINUE READING BELOW
*****
Elyssa Christine Lopez is a staff writer of Entrepreneur PH. Follow her on Twitter @elyssalopz