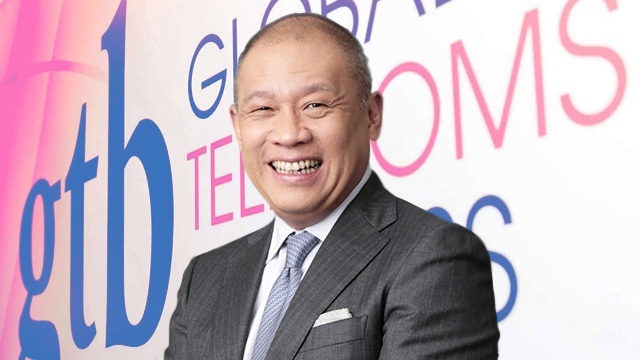 Ernest Cu, the president and CEO of listed telecommunications firm Globe Telecom, has been recognized as one of the world's most powerful people in the telco industry this year, according to London-based media outlet Global Telecoms Business (GTB).
Called the Power100, Cu is the only Filipino included in this year's list and joins 11 other telco executives from the Asia Pacific region. The Globe CEO has been included in the annual list since 2012.
"Cu, who has led Globe Telecom in the Philippines since 2008, has watched over its network modernization program and seen the company improve market share," GTB said in its writeup for Cu.
Last January, Globe made headlines when a report by Mobile World Live claimed that Globe overtook its main rival in mobile phones, Smart Communications of PLDT Inc., in terms of mobile subscribers. As of end-June 2017, Globe has 59.7 million mobile subscribers while Smart has 58.7 million—the year before, Smart led with 68.3 million users while Globe had 61.3 million.
ADVERTISEMENT - CONTINUE READING BELOW
GTB also highlighted Globe and PLDT's acquisition of the telco frequencies owned by diversified conglomerate San Miguel Corp. last year, a deal worth $1.5 billion. San Miguel had planned to put up a third player in the telco industry with its assetsbut folded a partnership with Telstra in 2016.
For the first six months of 2017, Globe's revenues amounted to Php66.5 billion, a 5.3-percent increase from the same period the year before. Sustaining Globe's growth is the rise of mobile data, which has become the primary driver for Globe's mobile revenues.
Related story: Clash of Clans: Strong Data Usage Drives Globe's Revenues as Calls, Texts Falter
*****
Lorenzo Kyle Subido is a staff writer of Entrepreneur PH