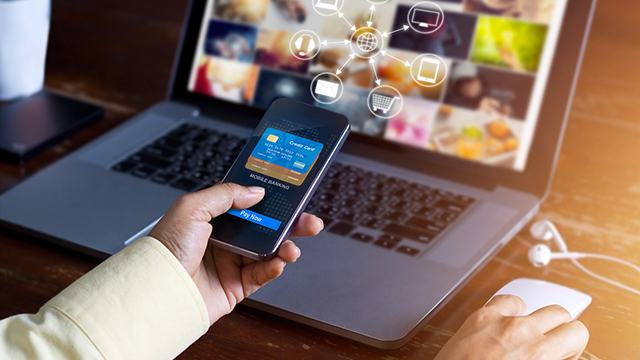 More and more Filipinos are turning to their mobile phones in order to avail of banking services rather than go to a physical branch, according to a study by global financial services provider Visa.
According to the SEA Consumer Payments Attitude Survey 2016, 80 percent of Filipinos "prefer using the mobile app for checking balances and paying bills over visiting a physical branch."
ADVERTISEMENT - CONTINUE READING BELOW
That explains why nearly 75 percent of the respondents have installed a banking app on their smartphones, citing "convenience" and "availability of smartphones" as the biggest reasons why they were using these apps more frequently.
As well, more than 50 percent of the respondents who use banking apps do so at least once a week. The survey detailed that the most common uses of these apps were to check account balances, pay bills and transfer money.
The same trend was seen in e-commerce, as 65 percent of respondents have used mobile phones to make a purchase. Of these, 41 percent did so at least once a week. The respondents brought up similar reasons for using their mobile phones to buy stuff online: "convenience," "ownership of smartphones" and "security of mobile payments."
For Stuart Tomlinson, Visa country manager for the Philippines and Guam, these metrics show a step in the right direction in promoting electronic payments and cashless transactions in the country.
ADVERTISEMENT - CONTINUE READING BELOW
The Bangko Sentral ng Pilipinas has stated that it wants to make 20 percent of all transactions electronic by 2020—a big jump from only one percent in 2015. Tomlinson believes that with Filipinos turning to mobile for their banking and purchasing needs, this would make the adoption of cashless modes of payments much quicker.
"Filipinos are embracing mobile phones in their everyday lives and taking advantage of the influx of mobile apps such as Uber to transform the way they pay," said Tomlinson. "We believe that as more Filipinos move towards becoming more digital, our country will accelerate its pace in becoming a cashless society."
Related story: PH E-Money Transactions Soar Past Php1 Trillion in 2016 
*****
Lorenzo Kyle Subido is a staff writer of Entrepreneur PH