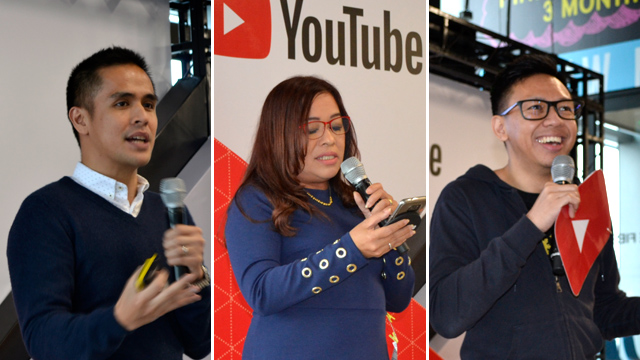 YouTube announced the very first YouTube Ads Awards in the Philippines which aims to honor the best creative storytelling in YouTube ads in the country. Together with adobo Magazine, the YouTube Ads Awards will recognize the digital ads that utilized outstanding storytelling that resonated with Pinoy viewers.
"When people go to YouTube, they go there for a lot of reasons such as to learn a new craft, pass time or kill boredom, and share stories," according to Google Philippines' Country Marketing Manager Gabby Roxas. "And because of this, creativity has become a big part of who we are as Filipinos and it is evident in how we value stories in today's advertising."
ADVERTISEMENT - CONTINUE READING BELOW
In fact, the Philippines is one of the first markets to have an Ads Awards.
"When we talk about stories, it's tied to people. Every person has their own story to share. Each brand, each product, has its own personality. It's our job as marketers to convey that in the best possible way," Roxas said.
"Through YouTube Ads Awards, we celebrate digital creativity in ads that cut through the clutter and connect well with the Filipino audience," Roxas added.
The new awards span 17 categories, 10 of which are related to specific industries. Six categories highlight the use of storytelling formats and the last category looks at the entries' effectiveness in terms of business results such as improved audience perception and sales increase.
The best in industries categories are:
- Food and beverage
- Health and nutrition
- Beauty and personal care
- Financial institutions
- Retail and restaurants
- Technology, e-commerce, and telco
- Travel, transport, automotive and leisure
ADVERTISEMENT - CONTINUE READING BELOW
- Media and publications
- Corporate image and public sector
- Charities and non-profit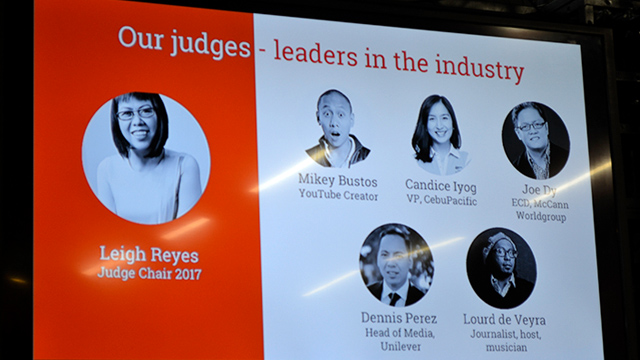 The best in results and YouTube ad formats categories are:
- Multi-video storytelling
- Best in 5-second intro
- Long-form storytelling
- 6-second storytelling
- Storytelling for occasions
- Format innovation
- Effectiveness 
The panel of judges for this year's Ads Awards include:
Leigh Reyes – president and chief creative officer of MullenLowe Philippines
ADVERTISEMENT - CONTINUE READING BELOW
Dennis Perez – co-chair of the Digital Measurement Board of the Philippines and Unilever Philippines head of media
Candice Iyog – vice president for Marketing and Distribution at Cebu Pacific Air
Joe Dy – Executive Creative Director at McCann Worldgroup Philippines
Mikey Bustos – singer, performer, and one of Philippines' top YouTube creators
Lourd De Veyra – television host and  three-time recipient of the Don Carlos Palanca Memorial Award for Literature
Roxas reminded the brands and agencies who plan to submit their entries that a good story is something memorable. The changing mindset is that our consumers now are curious but they are demanding and impatient, he said.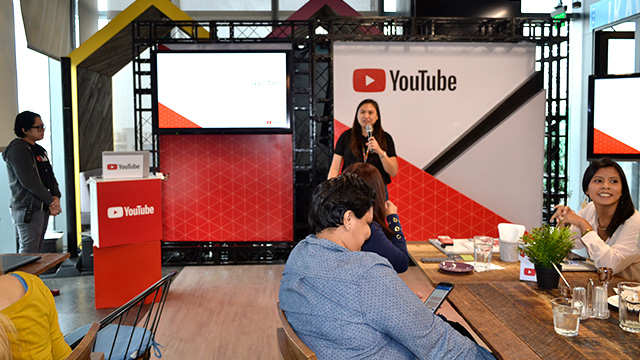 ADVERTISEMENT - CONTINUE READING BELOW
"I know it's a good story if I remember the story, if I remember how I reacted to the story and I remember what I was doing when I was watching the story," Roxas said.
Angel Guerrero, president and editor-in-chief of adobo Magazine, who was also present during the launch, said that if the video is "safe" and just like everyone else's, then it's not going to work.
"They say that no one watches TV for ads. That is exponentially true for online… Now more than ever, advertisers must get to know their audience first," she said.
Guerrero said that entries will be judges based on the brand story, effectiveness, and content.
To join the YouTube Ads Awards participating organizations must submit their YouTube videos posted between January 1, 2017 and January 15, 2018. In the entry form, participating organizations must also show business metrics and post-campaign results. Entries can be submitted until February 22, 2018 through this link.
ADVERTISEMENT - CONTINUE READING BELOW
*****
Nicai is the marketing head of Rising Tide, a technology solutions company. She is also the Manila Bureau Manager of Probe Media Foundation's Mulat Pinoy-Kabataan News Network and a regular contributor for SPOT.ph. Follow her on Twitter, @nicaideguzman, and LinkedIn, https://www.linkedin.com/in/nicaideguzman