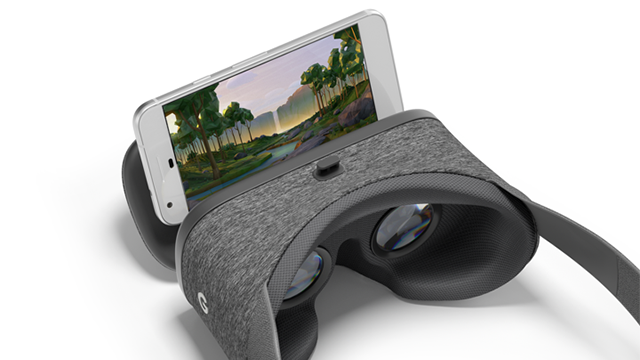 After years of serving various smartphone makers with Android platforms, Google has officially joined the game after launching its very own phone, Pixel and Pixel XL on Wednesday, October 5.
"We've now decided to take the next step and provide our take on the best Google experience, by bringing hardware and software design together under one roof," Brian Rakowski, vice president for product management said in a statement.
ADVERTISEMENT - CONTINUE READING BELOW
The Pixel comes in a no better time—what with the explosive (pun intended) launch of Samsung Galaxy Note 7 in July, which was meant to challenge Apple's iPhone 7, introduced in September.
Design-wise, the Pixel is at par with the two smartphone giants with 5-inch and 5.5-inch screens available for Pixel and Pixel XL, respectively. But it definitely leads the pack in terms of resolution as it boasts itself as VR-friendly, with 1920 x 1080 display for Pixel and 2560 x 1440.
Its metal finish comes in three colors: Quite Black, Very Silver, or Really Blue.
While with the battle of cameras, Google claims to have the best with its 12.3 megapixel lens; however, it lacks the dual lens capacity of iPhone 7.
Where they are similar though is with the fingerprint sensor, but Pixel's is strategically located at the back while Apple's has always been in front.
A game-changer for some is battery life which Google addresses with a quick-charging feature. Pixel can be charged for as quickly as 15 minutes—enough to power through for seven hours. On paper, both of its models feature 2770mAH and 3450mAh capacities. Technically, the Note 7 still has greater power which has 3,500mAh.
ADVERTISEMENT - CONTINUE READING BELOW
But not to be forgotten is its VR-friendliness, as it also launched on the same day its new VR gear, Daydream. A cheaper alternative to what's widely available in the market, Google's VR device is made of cloth, "30 percent lighter" than what most brands offer.
Where it fell through though is in becoming water resistant, as both smartphone giants already have the feature as a plus for their models. Also worth noting that as compared to other Android phones, the Pixel does not have an SD card port and features built-in memory capacity like the iPhone.
All-around Google
Still, the star of Pixel isn't hardware but its newly-launched Android OS called "Nougat," which will feature all of Google's new programs. There's GoogleDuo, a video-calling app similar to Apple's Facetime. All photos taken with Pixel are also automatically downloaded to Google Drive at full resolution, serving like Apple's Cloud but probably, with more flexibility.
ADVERTISEMENT - CONTINUE READING BELOW
At the center of all this is Google Assistant, probably a smarter version of Apple's Siri with an AI that has the whole Google search engine as its arsenal. Google CEO Sundar Pichai said in a conference in May that the software will soon be available in more devices so it can be more flexibly used at home, work or in the car.
Are we entering a new era? Only the market can answer for sure who is set to get their hands on the devices by October 19. Prices for Pixel start at US$ 649 while Pixel XL retails at US$ 769. 
*****
Elyssa Christine Lopez is Entrepreneur.com.ph's staff writer. Follow her on Twitter @elyssalopz.